What is Dynamic Zombie Sandbox?

Take a step outside the lands of the Arma 2 mod Day Z and jump into the mission Dynamic Zombie Sandbox.

Originally found on:
Fpsguru.com
The last couple months Day Z the Arma 2 zombie mod has made a name for itself and basically grabbed all attention toward that in Arma 2. Well, lets take a minute to look past Day Z at other zombie mods or even better, just a mission. I got the chance to speak with Craig Vander Galien who developed the zombie mission Dynamic Zombie Sandbox which is similar to Day Z, but lets say a bit more leaned back. You can hop into either Takistan or Chernarus, explore for a weapon which are a bit more frequent as well as cars depending on the server settings. But usually most servers have it so they are. Then well, shoot up zombies and chances are you'll have the ammo to.
The big overall idea about Dynamic Zombie Sandbox is that it's a mission so you don't need to download it outside of Arma 2 and it's all about zombies too! Like Day Z it's a bunch of fun with friends because you can grab barriers and barricades to create your own base. But another big feature in DZS is that you will be given missions spread around the map such as, go find the gear cache loaded with guns and ammo. Or cleanse the town of the zombie horde.

Here are some questions I asked Craig about his mission:

What is Dynamic Zombie Sandbox?

Dynamic Zombie Sandbox is a zombie mission for ArmA 2 that focuses heavily on end user customization. Server admins and normal players can set up the mission however they want. There are currently 38 parameters that can be adjusted to the player's or server admin's preferences. For example you can have 'all knowing' and 'all seeing' zombies or relatively blind and deaf zombies, you can have a hundred zombies swarm you or only a few, you can have tons of vehicles and guns or they can be extremely scarce. You can even play on any of ArmA 2's official terrains or one of the dozens of community terrains. Dynamic Zombie Sandbox is whatever the player wants it to be.
Dynamic Zombie Sandbox is a mission, not a mod right?
Whats the big difference in this case?It is indeed a mission, not a mod. It is defined as a mission because it adds no new units or weapons to the game. This allows for extremely easy installation. Just download one file and drop it into the MPmissions folder. Another way is to join any server running the mission, and the mission will download automatically. I chose this route because a separate mod download would make it far more difficult and complicated to get the mission set up, and missions with mod requirements were not nearly as popular as mod free missions, at least until DayZ came out. But I have nothing against mods, in fact, DZS will automatically accommodate any of the countless mods you can use in ArmA 2. Be it new units, weapons, or even boats, the mission will add them right in. Take a look: Armaholic.com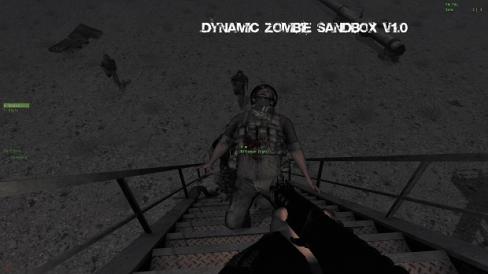 When did you begin work on DZS and has Day Z inspired you at all?


I started work on DZS back in September of 2011, which means it has almost been a year. When Rocket told me about DayZ, I knew that DZS wouldn't be the most popular ArmA zombie mission anymore, but I did take some good tips from his methods of doing things. I've created my own version of how he manages large amounts of zombies, and it has received great feedback from the DZS 1.05 beta testers. But I have no plans to copy DayZ. DZS is all about replayability and customization and I am going to keep it that way.
Speaking of Day Z, as it's been drawing a lot of attention to Arma 2 and well zombies, what are your thoughts on Day Z?
DayZ is the best thing that has happened for the ArmA series and Bohemia Interactive. Bohemia has received a great deal of income as a result of many, many new players and that will help make ArmA 3 and DayZ standalone excellent games. DayZ brought my favorite game into the limelight. It is about time the world gets to see ArmA at its finest. Also, DayZ has provided me with some great gaming experiences, just like ACE, I44, Project Reality, and many others have over the years. DayZ has also brought a lot of new players to DZS, which is definitely a good thing. These new players have shared some great ideas from their perspective, and given me excellent feedback, which is making 1.05 the best version of Dynamic Zombie Sandbox yet.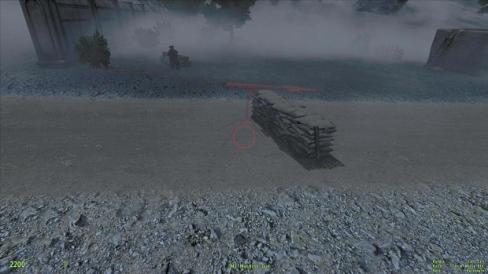 Do you have any big plans or anything you'd like to add to DZS in the future?


I've always had a huge list of features that I would like to add into DZS, but the thing holding me back was performance problems, but the majority of those issues have been dealt with. Now I can focus on some of my big plans. Helicopters and boats were recently added, and repair and refuel vehicles are next. After that I want to add more sidemissions, expand the parameters, look into the ability to save the mission state, and definitely add hunger and thirst.I believe you've stated you have plans to add hunger and thirst to DZS, how do you plan to incorporate this? And will it be a toggle on/off for server owners?Community suggestions have driven this mission from its inception and one of the most requested features has been food and water. I held off because I didn't want to decrease performance, but now that the mission runs smooth, they will be one of the first things I tackle. Food and Water will be found in buildings, around markets, and in vehicles. More places may be added also, but that will be the basics. You will become hungry and thirsty after a certain amount of time and after physical activity (Running across Chernarus, for instance). How long it takes to start feeling the affects will be customizable by the server. And yes, like with many other features, it will only take three clicks of an admin's mouse to turn it off completely.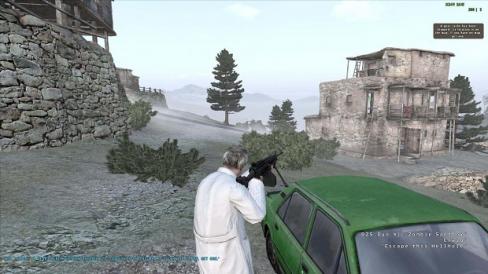 Do you have anything you'd like to tell our readers about DZS?


If you like killing zombies like I do, give DZS a shot. Join a server, host a LAN match, or host an internet match from your computer with some friends. I take feedback seriously, so just shoot me an email at craigvandergalien@gmail.com and tell me your thoughts as some of my favorite features have been added this way!
Community Questions:
Do you have any plans to add more characters?


Yes! I love the resistance units, they already have the look of an apocalypse survivor, I'll be adding some more Blufor, Opfor and Civilians also for the 1.05 release.

Many players love using the crossbow in Day Z, can that be added to DZS?


Sadly, since DZS is a mission I cannot add the crossbow from the DayZ mod. DayZ is special as it is a mission within a mod, instead of a mod with an accompanying mission. However, the ADO weapons pack (Armaholic.com ) has a crossbow in it, which should work just fine!

Is it possible to add melee weapons?


Once again, I can't add melee weapons directly into DZS, but you can load up the SLX mod (Armaholic.com) which has knives in it. Last time I tried it worked okay, but the zombies get you before you can get them most of the time. I prefer to stick with a good distance and some solid 7.62 ammunition.