FOR MORE on my releases VKVII.COM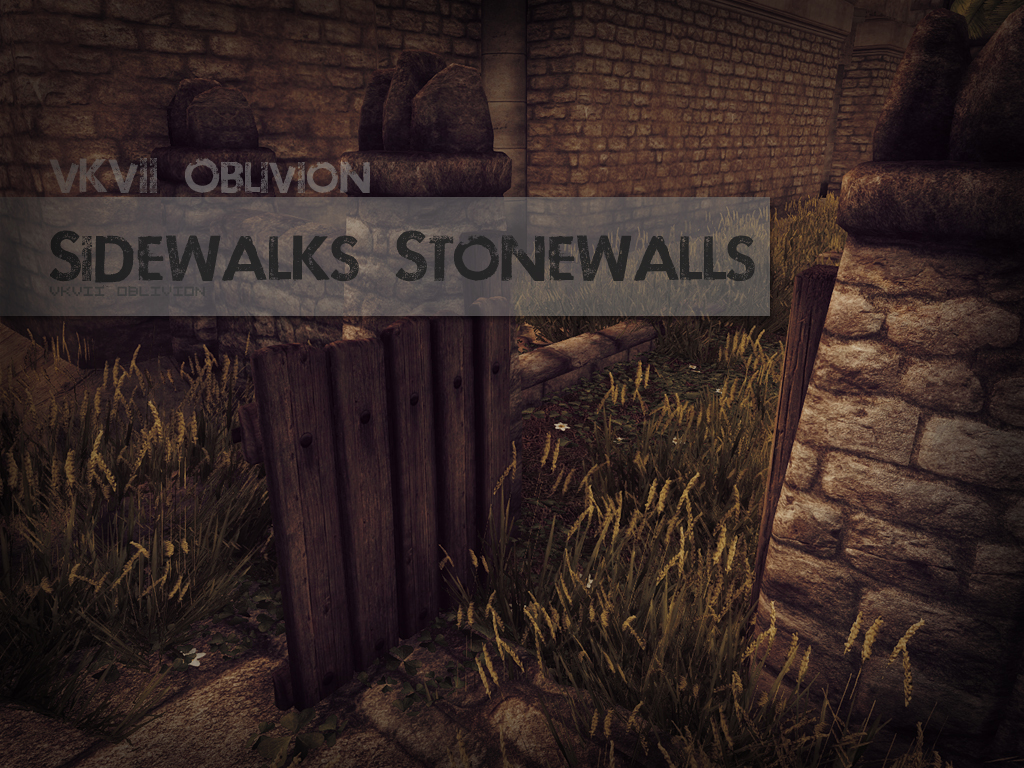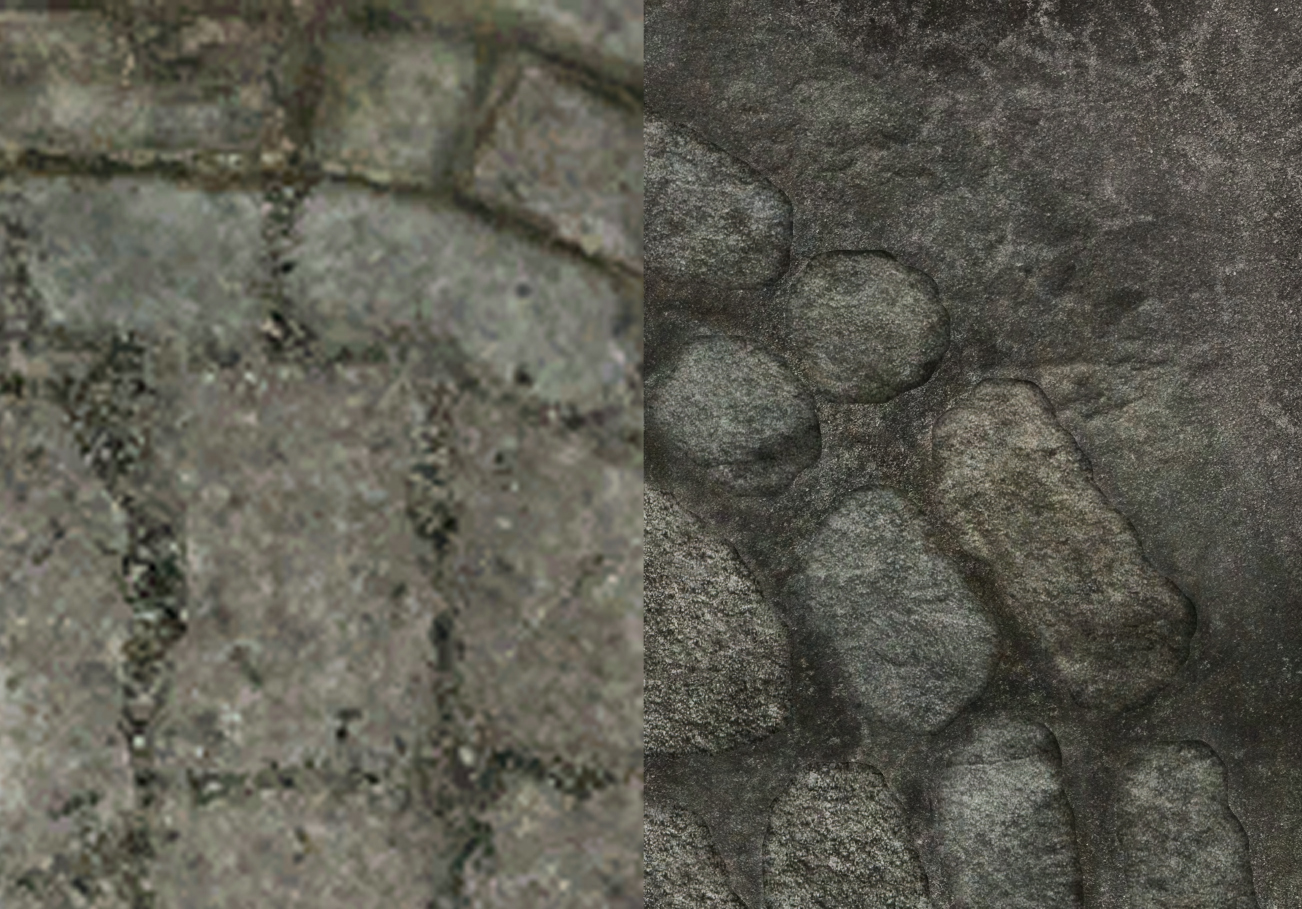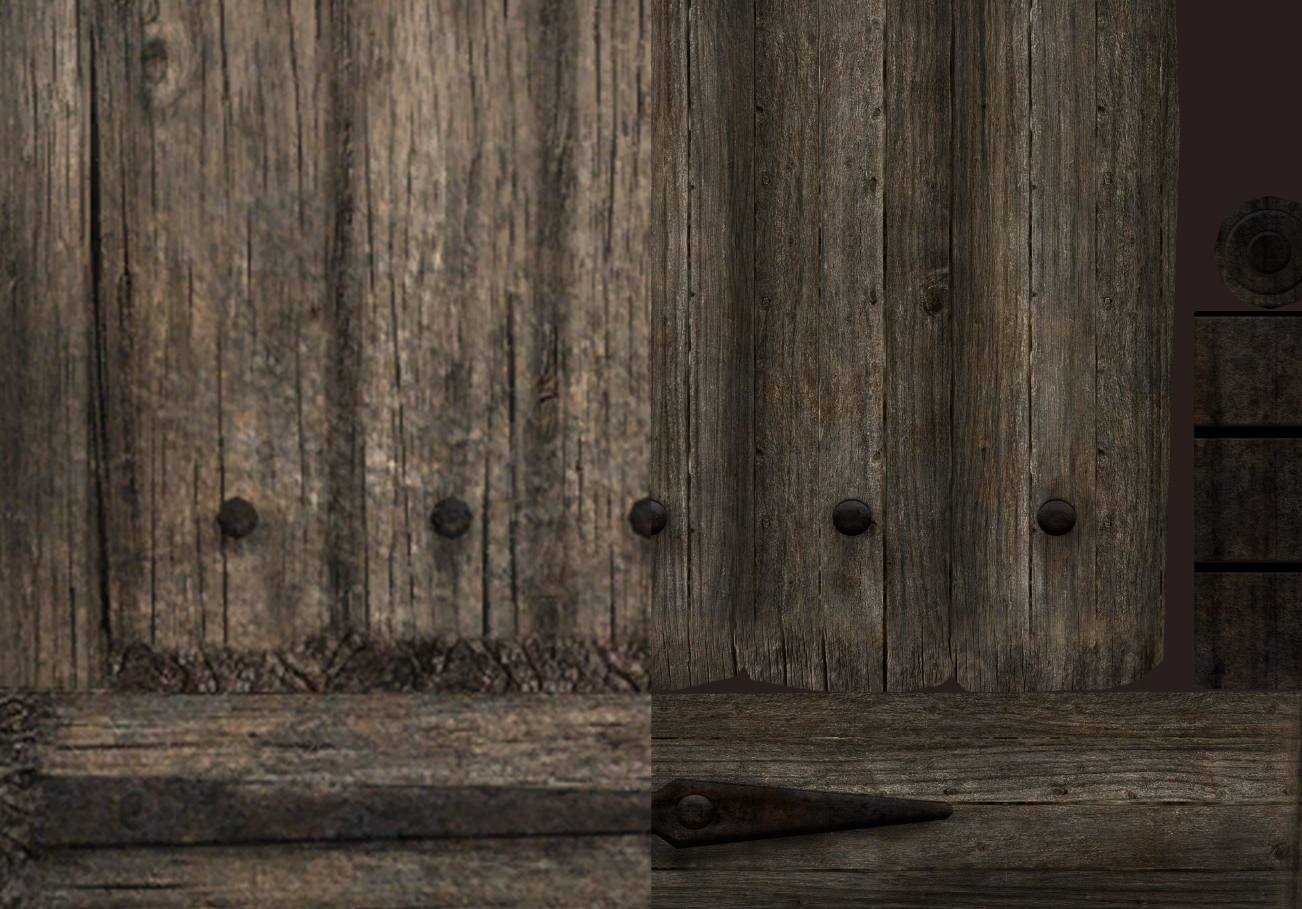 VKVII Oblivion
A series of personal mods, this is: Sidewalks and Stonewalls.

Remade the texture of the Sidewalk and Stonewall folders. These are textures we happen to see quite often since are shared among cities and other places.

My goal was to stay very similar to the original or at least maintain the original style/atmosphere. I hope you'll like this pack.


Installation:
Extract the archives and put the content in your Data folder.
To uninstall: delete the files from the archives from your folders.
Or use WyreBash to install/uninstall, this pack should be BAIN-Compatible.
Content Use:
For permission to use/modify any part of this content for release, send me a message here: Moddb.com
I do NOT grant any permission for content opted in for "gifts" or "donations" of any kind. I do NOT grant any permission for "fixes", "patches", "improved" or "optimized" versions uploads of my content. I do NOT grant any permission for commercial use, everything in involving my content must be non commercial and freely shared (free access with no subscriptions or premium memberships or any other "paywall" practices).

I hope you enjoy, have fun in Cyrodiil!