FOR MORE on my releases VKVII.COM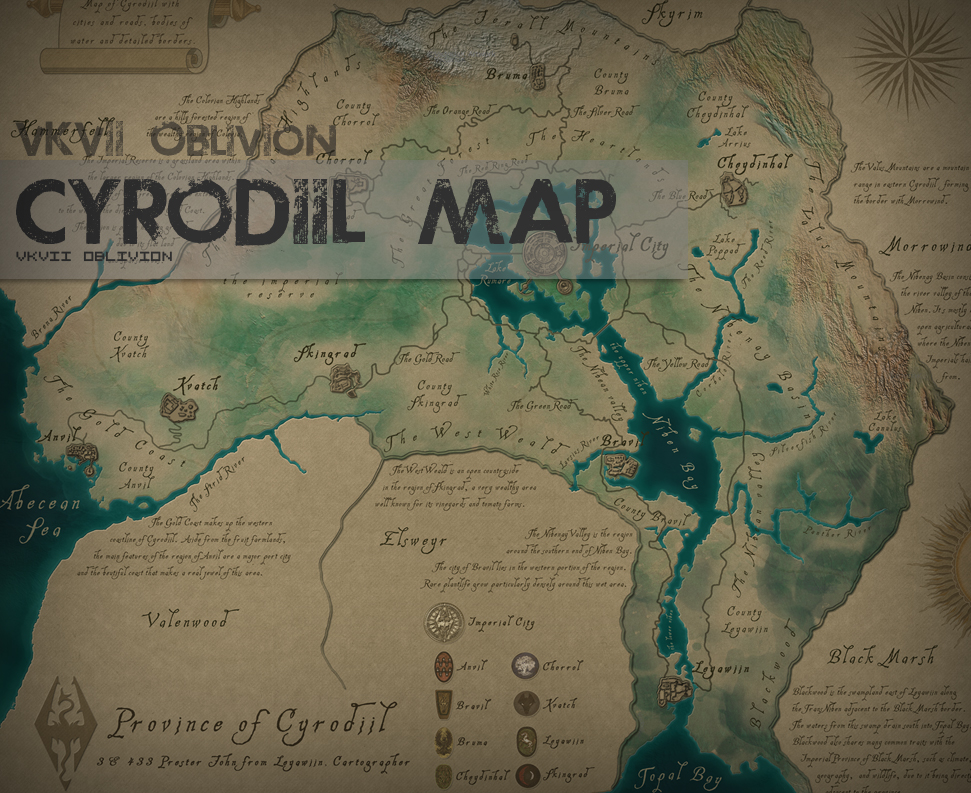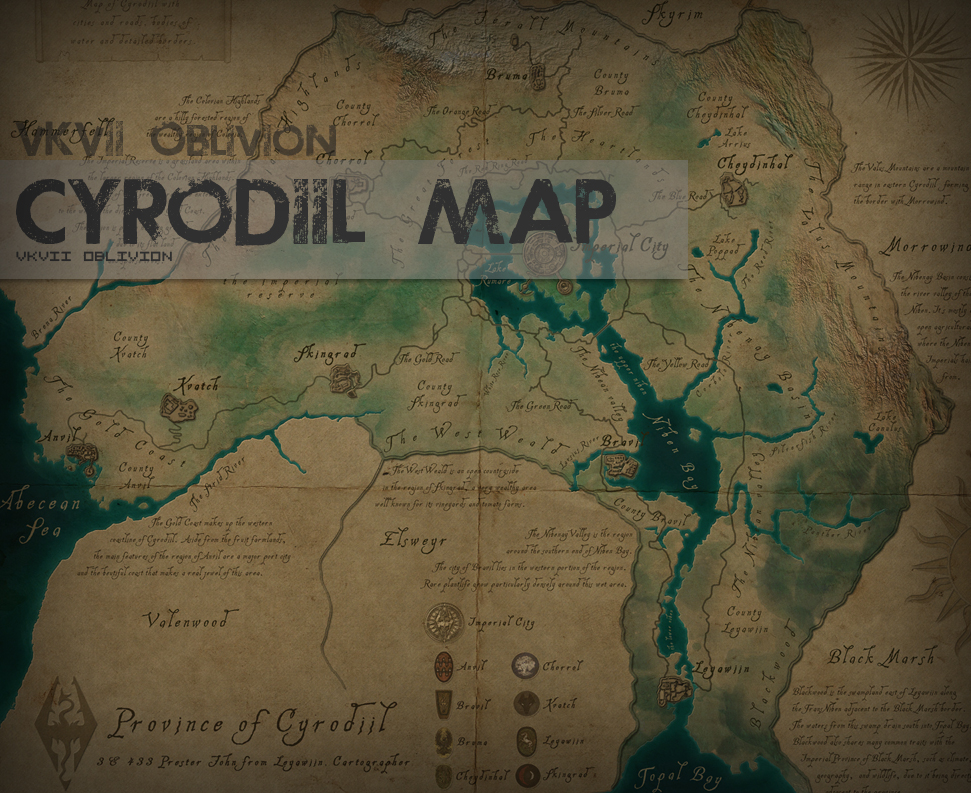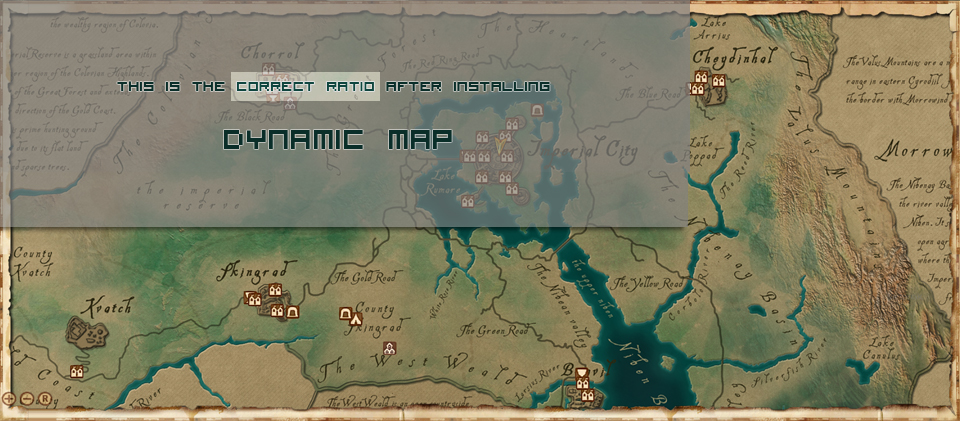 VKVII Oblivion
A series of personal mods, this is: Cyrodiil Map.

A pen tool handmade map I did for myself (unrelated to modding the game), but it's suitable in game as UI map.

Added a weathered version if someone prefers a grim/darker look.


Note:
The terrain is designed just for aesthetic purpose. Roads and borders are pen tool handmade on reference.


Requirements:
I use Dynamic Map to get the correct ratio and zoom by default (see pic).


Installation:
Extract the archive and put the content in your Data folder.
To uninstall: delete the files from the archives from your folders.
Or use WyreBash to install/uninstall, this pack should be BAIN-Compatible.

Content Use:
This map is released for personal use as in-game map since it's suitable for this purpose, it has been made publicly available to be used in the TesIV Oblivion game as map and solely for this purpose. Do not modify for release, do not release in any form, do not redistribute.