Documentation
You face four completely new enemies, for example the TRE soldier, a giant TRE drill, flying TRE machines and a TRE kamikaze machine which is half organic and half mechanic.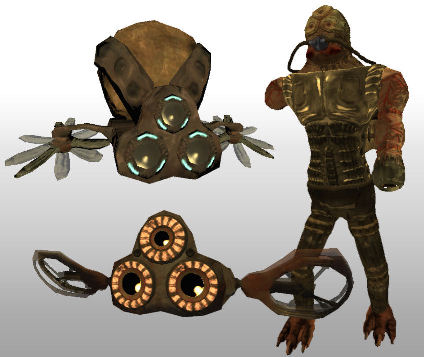 TRE Soldier The TRE soldier were alarmed by the flying machines and the collector which discovered you at the beginning of TRE - Last Life Part 1. Now they are following you by ships and try to catch you!
TRE Drill You cannot destroy the drill with you weapons but for your luck there is an applicator of explosive barrels not far away and the sprayer of the drill seem not to be very robust...
TRE Machine That small flying machine is speedy and not easy to destroy. But you do not need many shots to return it to its parts.
TRE Kamikaze They are not fast, they are not able to shoot. But they are many! The TRE are sending them by rockets and they are full of gas which slows down your pulse. When you let them come to near to you they explode and spread their gas.
injections/pulse The aliens don't want to kill you, they try to get you alive. Therefore they use needles which slow down your pulse. But there are three different way to boost your pulse: a) you can wait and hope that you are not discovered by a TRE b) you can run by pressing "C". But when you ran you cannot shoot or move sideways c) you can use a injection which is the fastest way to let your pulse rise. However a injection does not only give you your standard pulse but a much more faster one which enables you by pressing "F" to activate slow motion.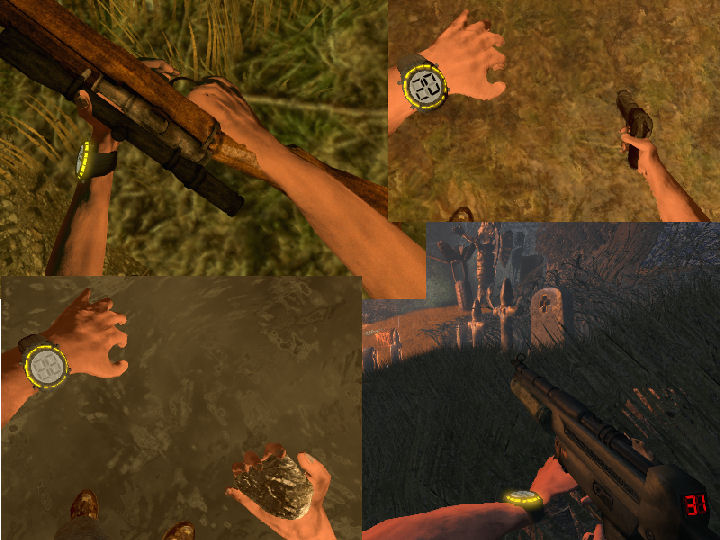 weapons You have the choose between four different weapons in TRE - Last Life Part 1: Stones, a pistol, a sniper rifle or a machine gun. Stones are thought as last weapon to kill a TRE but you can save ammunition when you destroy boxes and so on with stones. The pistol is also a very simple weapon but much more powerful and more precise than the stones. The weapon with the highest damage is the sniper rifle, therefore there are only three bullets in each magazine and you can zoom. Probably the most powerful weapon is the machine gun. Its damage is not as high as the one from the sniper rifle but there are about forty in one magazine and the frequency of the shots is very high.
MakingOf
editor It was a good decision of [WuTz]! to create a new instance of the ordinary UnrealTournament3 Editor. All needed packs are loaded automatically, even the Kismet nodes are from start available. We did not cook our maps but our packages, though you are able to open the whole mod map in our editor and see how it works!
effects Because there was no DynamicPostProcessVolume available we changed the PostProcessVolume which enabled us to let the player focus certain objects in the aiming mode.
body Our main idea of TRE2 was that you can see your whole body. Not only your feet or your arms but your whole body inclusive chest and shoulders. I will never do it again. There was and is (as you can see when you play TRE2) the problem that the body is very near the camera and when you are too near the engine blends out. At the beginning of the production we could often look through the body...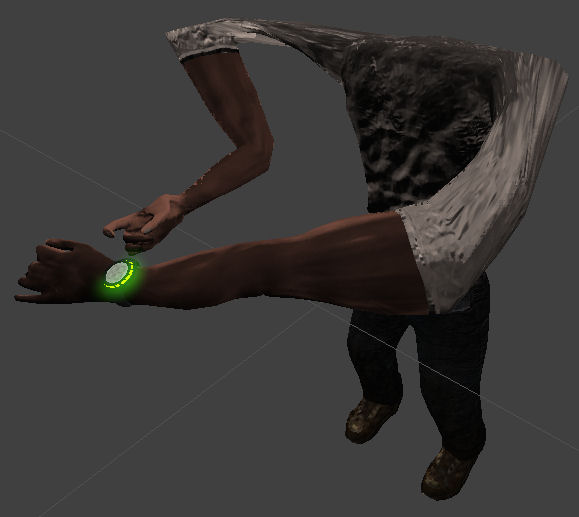 The other big problem of the body was the perspective, here is just a example which should be enough to demonstrate you our problem. That screenshot shows you the body animation of holding the MP5 which we are using Ingame! I needed more than a day of work to move in the right location and rotation, always in mind that there is that big problem with the rendering as described and that you should see the MP5 and its display...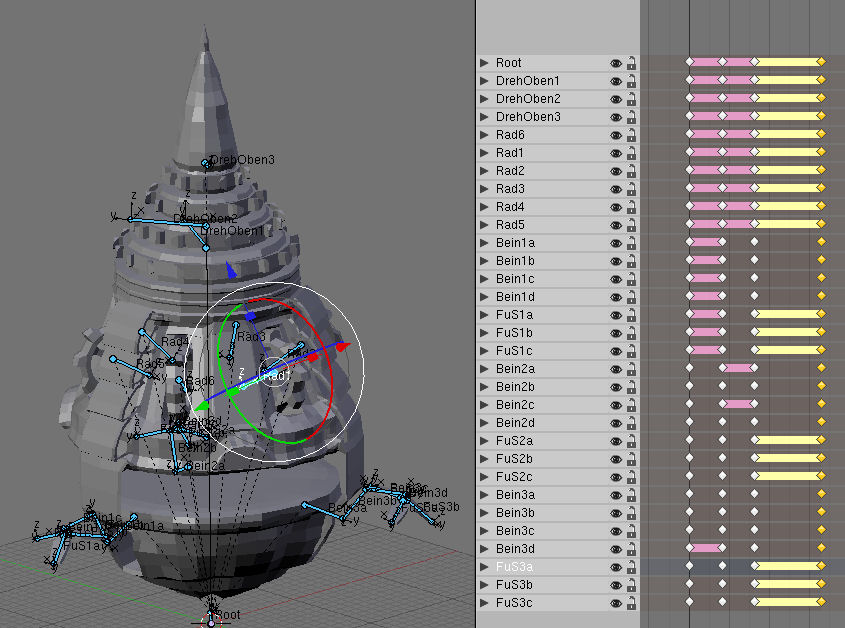 programs Nearly all meshes were modeled in the freeware modeling tool blender which allows us to create NormalMaps by using a high and a low polygon version and a bone system for animations. Most textures were made with Jasc Paint Shop Pro 9 and xNormal.
And what will we do now?
At the moment there is no UnrealEngineProject in planning, neither the second part of TRE Last Life then anything new. But probalbly I will record some UnrealED 4 videotutorials in German and release them on YouTube so that are more people are able to create their own world with UnrealEngine3;)
Last but not least we have worked on some tests to create a Hack'N'Slay like Diablo III but with guns. At the moment it is put on hold but nobody knows...