Lot's of exciting changes are in for Tower Rush. The game is currently slated as 'coming soon' on Steam with an expected early-access date of late May 2021.
You can Wishlist the game on Steam here:
Store.steampowered.com
Loads of features in our updates as usual, but here are the highlights!
Gameplay:
- Reworked enemy spawning functionality. Excluding bosses, enemies now may display a star rank next to their health that indicates if they have grown stronger during battle.
- At the start of each stage, most enemies will not have a star rank but as you progress and get closer to conquering towers, you will find that enemies will get stronger over time.
- The longer a stage takes to win, the harder it may get to defeat it.
- Added counters for each class type that indicates how many of that type of class is alive in battle.

Gold Rate:
- Increased income rate slightly for income ranks 2 to 10.
- Decreased income upgrade required for income ranks 2 to 10.
Units:
- Increased Cleric hire cost from 15 to 17 gold.
Guardians:
- Increased Durheim's unlock cost to 8000 gems.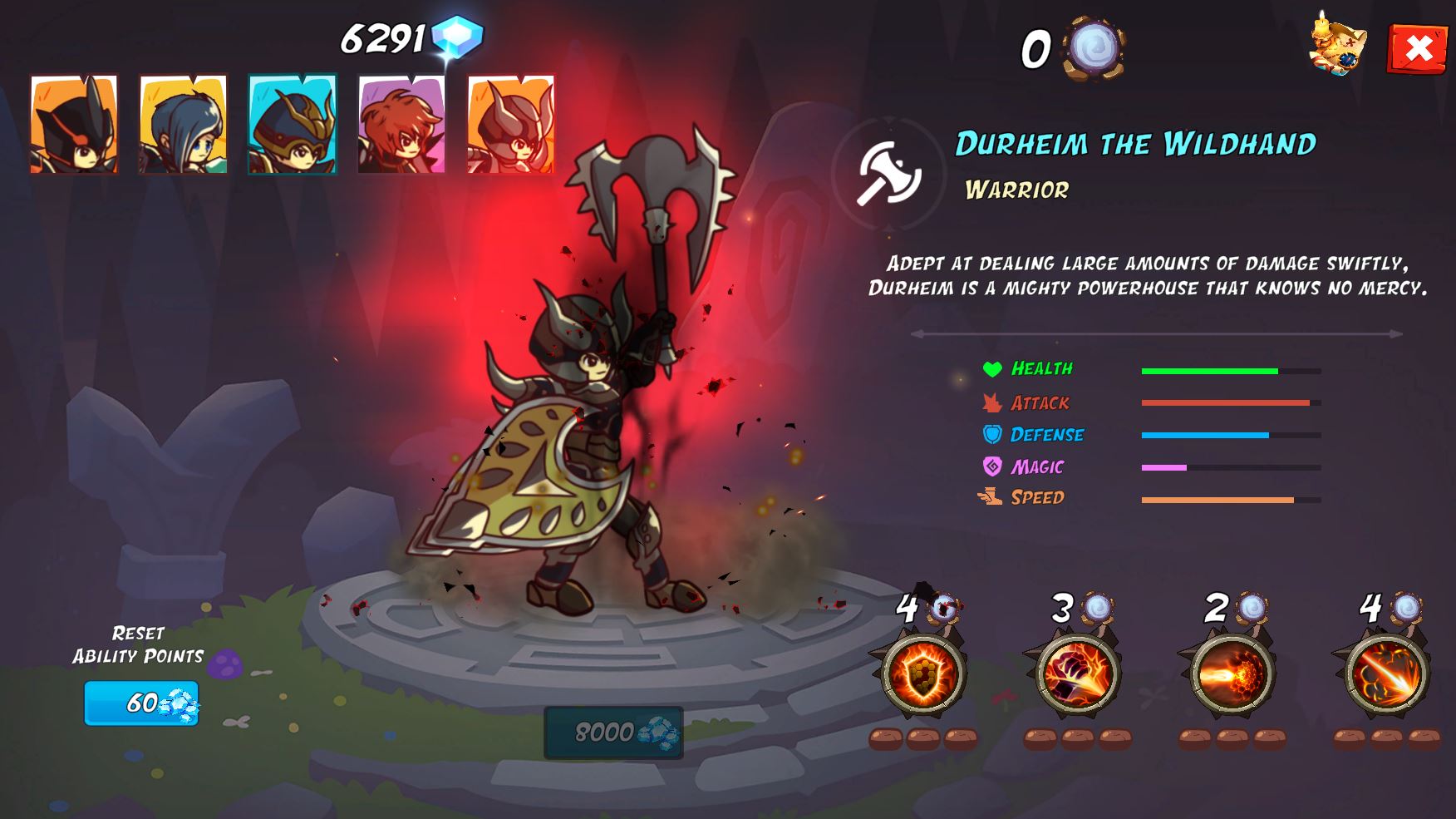 Threats:
- Threats now have knockback (similar to archer units).
- Increased armor of stage bosses 22 through 29.
Enemies:
- Slightly reduced income given from killing enemies.
Threats (bosses):
- Increased armor of all bosses slightly.
Talents:
- Fixed description of 'Jimmy Jangles' to mention spellcasters specifically.
Favors:
- New Favor, Displace: Instantly send all enemies back to their towers.
- New Favor, Heavenly Sword: Send 10 magical swords from the sky to damage normal enemies for 35% of their health.
Unit Cap:
- The further you upgrade your cap limit, the greater the increase:
- Cap Rank 1, 2, and 3 allow 3 extra units each.
- Cap Rank 4, 5, and 6 allow 4 extra units each.
- Cap Rank 7, 8, and 9 allow 5 extra units each.
- Cap Rank 10 allows 7 extra units, for a total of 45 units.
Hotfix:
- Fixed leaderboards from being draggable.
- Lowered sensitivity on leaderboards to allow better scrolling with mouse wheel.
Site: Megaglope.com
Twitter: Twitter.com
Discord: Discord.gg