The Realism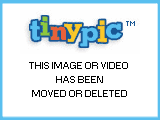 This post won't be as long as The Campaign.
Just putting it now here.
_____________________________________________________________
Okay, now
I know how most people handle realism in games, or how developers handle it. "Realism is about hiding in a bush for two days and then missing a guy who hits you and you get sent into a hospital etc." or "Realism is soooo BORING".
Yes, the latter is most usually right. But I'm handling it differently, I don't want the game to be really REALISTIC, I want it to be a good experience, fun yet touching. I want to implement realism in a way I have not yet seen. To be an example for other indie developers to come.
I don't want to hide in a bush for two days and then get killed, and I don't want you neither. I want the environment to be realistic, I want the world to be realistic and I want the AI to act realistic, that's about it. You see, I don't want you to play something you do in real life anyways, it's dumb, unoriginal and so god damn boring. Like take this as an example:
'Your small convoy is being ambushed, explosives are shot at your vehicles and some times at you, you're receiving heavy fire from windows and you're pinned down. You're taking cover near a flaming ex-personnel carrier. Running out into the open is suicide, the enemy weapons would have you killed almost instantly. You have to keep your distance from your only cover, the flaming vehicle, since you might - too - burst into flames. The only other cover you see is near a wall, but there's one problem. You're being fired at with explosives, "KEEP AWAY FROM THE WALLS" you hear your commander shouting.' You might wonder why, a wall wouldn't kill you, I hear you say. But if you're next to a wall and a rocket is fired at you, what then? Yes, it'll most likely miss if the shooter is trying a direct hit incase you run to cover from the projectile at hand. But that's just it. It misses you, hits the wall and oh, you're dead? Woops. Guess the wall is a great stopper for that rocket.
You see, I want nothing boring, I just want the basic rules of warfare to be accepted, I want the environment to be real, I want the world to FEEL real and I want the AI to resemble something a real human would actually do. Not just run into the open and die like an ass.
________________________________________________________________
Okay, hope you liked it. That's what I'm designing this game to be.
Any further questions, just ask away.