[page=Mod the Mod DB Competition]



Everyone loves their pillow, everyone loves beanbags.. now imagine combining the two, making it the size of a door & strong enough to withstand people leaping onto it from great distances. This is essentially the omni and we have three to giveaway!
All entries are in and the winners have been choosen - click here to view their entries. Thanks to those that competed and the great guys over at sumo who provided the cool gear up for grabs
Imagine a bean bag chair of such impressive size that a single person cannot carry without sinking beneath its mighty edges. You fall into the chair and it folds up around you, like a mother's warm embrace. Or perhaps your significant other would like to sit with you, sharing a romantic moment.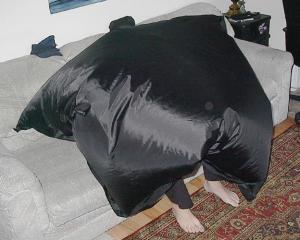 Yep, it is big alright!
The Omni can accommodate. The Omni knows no bounds.
You may think I am getting carried away here, but when it arrived all boxed up and barely fit through my door, I was already in awe. When it took my brother, my girlfriend, and I all working in tandem to free the mighty thing from its protective plastic wrapping, I was afraid. And when I hit it at a dead fall, cushioning my weight from a dead drop onto hardwood floor, I was in love.
The Omni is how bean bags should be designed - built tough and yet versatile, the Omni can form any position, fit any size, and yields only enough to accommodate you. It can be difficult to store the thing and family members will wonder just what possessed you to attain something built in the gaudy American spirit to do everything bigger, greater and as ostentatious as humanly possible, but my god, is it ever comfy.
And you can win one, because we don't want to keep these comfortable badboys all to ourselves. In fact we don't have 1 but 3 to give away for people that help us mod the Mod DB.
Introduction
With so many mods littering the site, it can be damn hard to find something that appeals to you. While the mod watch feature works wonders, how do you find out about new, interesting mods when we can only feature so many of them at a time?
With a mod showcase page, of course. A section of the site solely dedicated towards listing the best mods of the moment, the newly released, the coolest screen shots, and etcetera. But we want your help to make it work, because the mod community knows what is best for the mod community!
We want your ideas on this page. We want to know what you think should be on it, how it should look, how featured mods will be decided upon, everything and anything. It doesn't have to be a hugely professional proposal, just tell us how you would like it to be set up. Write it out in a few paragraphs, or send us the most basic graphic you can, like my little scribble: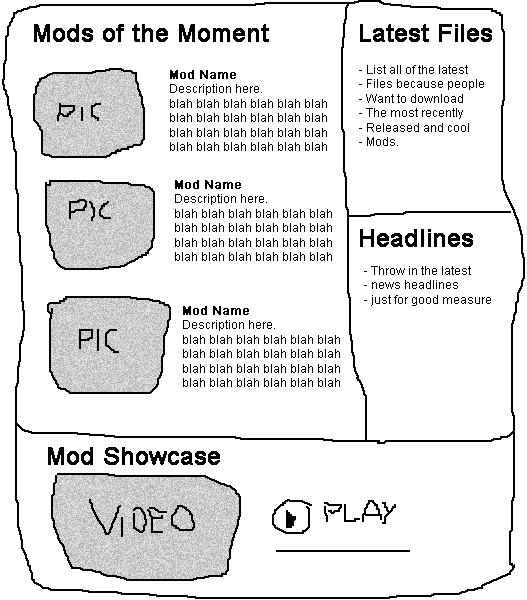 Rules
Unfortunately due to the fact that these bags are the size of a small elephant - they cannot be shipped overseas. Therefore anyone can enter - however only those living in America and Canada are eligible to win 1 of the 3 Omni's we have to give away.
Competition will run for 2 weeks, from the 14th to 28th of August. Entries will not be accepted before or after these dates
Submit all entries to: sumo@moddb.com
Only one entry per-person will be accepted, however one entry can contain tons of different ideas.
The winning entries will be announced on the 29th of August. The people from America and Canada who come in 1st 2nd and 3rd will each receive an omni in a color of their choosing, by providing us with their name and postage details
If you do not adhere to any of these rules, your entry will be disqualified
Its simple - so get thinking and good luck!
Judges
Your judges for this competition will be INtense!, JoeX111 and BigBird
Conclusion
Creativity is key - when sending us your ideas keep in mind your proposal can be anything, i.e. draw it up with animations, text, new logos, graphics, the works, or present it as simply as possible. As long as we can understand what you are going for, you can be a candidate. How you present your ideas is up to you. Go wild!
We look forward to receiving your entries!
[page=The Winners!]
Boy was it tough to choose the winners. We received a staggering number of entries with most being small and simple i.e. "just randomly put mod images everywhere!" while others were quite detailed with pictures, descriptions and mockups. In the end it came down to your presentation and the idea put forward. We were looking for innovative ways to present key mod information and that is why we called on our community to help. Mod DB contains some of the best community created games and content on the internet and we want to make it easier to find what you want so you can get modding and playing!
Thanks goes out to everyone who entered, plenty of great ideas were put forward and we look forward to transforming them into a live dynamic website for you all to visit! Unfortunately however there can only be three winners and their entries are shown below. Enjoy chillin' on your sumo!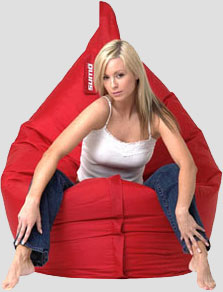 3rd Place
Goes to this entry because it displays key mod information in a clear, concise and controlled manner. These days the trend online is geared towards live action videos and we want to embrace this by providing you with real mod footage. This page achieves this goal well and that?s why we liked it.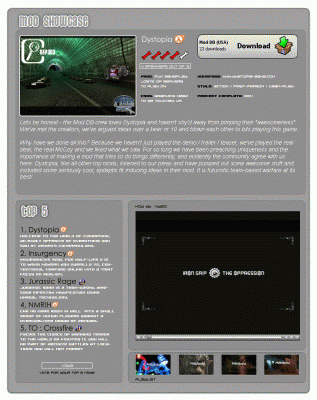 2nd Place
Is awarded to the one and only blog entry we received. Why? Well you may think it is a simple idea, but an editorial blog is something the Mod DB staff want to provide so you can see behind the scenes. It'll allow us to report what really goes on when making mods, what we think is the next big thing etc... Some of the ideas put forward are great too and certainly things we will consider.

1st Place
This entry was the clear winner. For one the design fits in with the Mod DB theme and looks great, and two it showcases the best mods and videos in easy-to-view and follow format. Everyone wants a clean "click and view" type interface and this idea elegantly provides a showcase for all of the best mods going around!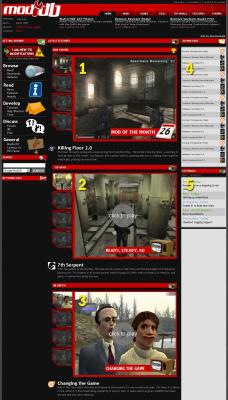 So what are your thoughts? Do you believe these are top ideas - let us know. Thanks again to all the participants. We look forward to running similar competitions and promotions in the future so you can get your hands on cool gear like the sumo beanbag!