Welcome to something physical, or what i would like to call, concept to reality, the process of bringing the 2012 awards to life.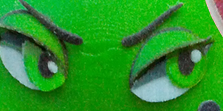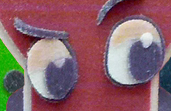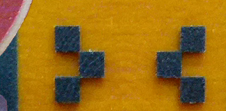 As with 2011 this years awards were brought to life by a talented bunch, henley the event director and premier pro, connely the master of the pen, and myself roped in to bring the characters of the awards to InRealLife.
Being the first project of its kind for desuraNet and myself didn't come with out its challenges, and i would like to take you through some of the more interesting developments in the production of the trophies.
How are they made?
Well, after much research a suitable company that could print objects in the quality and colour, had to be found with results that would deliver.The models are made out of a fine mineral powder. Where 0.1mm layers are constructed one-at-a-time. Where each grain is dyed and held in place with a heat activated resin.
The trophies sit about 15 cm high and they feel like porcelain, they are sturdy but delicate, The surface has a grainy, sanded appearance due to the layering of the grains, similar to sandstone.
The technical details and models evolution!
As with all artwork, there are different stages of development, with each character having their own personality, the first step was translating this into a 3d space, in this article i explain the technical aspects of how each character was made, however a few parts i would like to highlight.
First and most important of which is, will they stand, and hold there place overtime, the answer lay in how they were to stand and hold themselves, the challenge was not having experience with the material and its strength, would the models hold together, whilst partially helped by sculpteos, fantastic import and testing tools, the end result had to come down to was it true to the posters and artwork featured in the awards.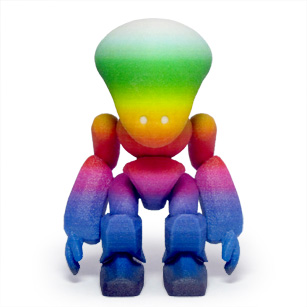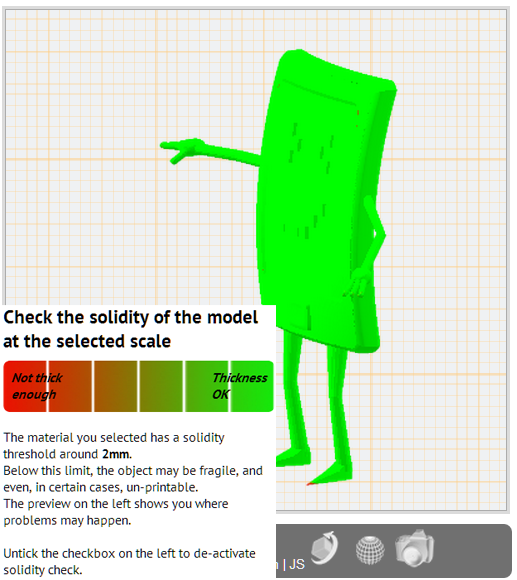 This proved difficult with smaller parts of the models, things like fingers and legs would break during printing, with chances the models wouldn't print at all, every detail had to be considered, when being modeled for strength, stability and overall sturdiness.
Proven in point with issues printing connie, the weight of her body, caused her to break during printing, solved by adding a push modifier to her legs and making them thicker.
3D models don't always print as you would expect, even when in theory it should work.
Besides these minor issues and with the direction from dave, the models were completed and are awaiting their proud new owners, it makes us all proud for you to receive these unique trophies as recognition for your hard work and dedication to the community you partake in.