I have started this map back in 2008 with no real concept of how it would progress in the end, mostly inspired by some random photos of the Large Hadron Collider (LHC). In the following years, I wasn't using Build/Mapster that much, just having short streaks when I would add something to the map once every year or two years, however I had enough time to perfectly plan how the map should look like and progress. Currently it is already nearing completion, with only a couple of areas left to build/finish/polish. I plan to update this page with weekly updates on the progress, followed by some screenshots.
Status of the map as of 2021-01-20 (resources used): 1 856/4 096 sectors, 13 889/16 384 walls, 10 249/16 384 sprites. Slowly getting there! Perhaps the wallcount is the most indicative of the actual progress on the map, as this is the main restriction.
Screenshots: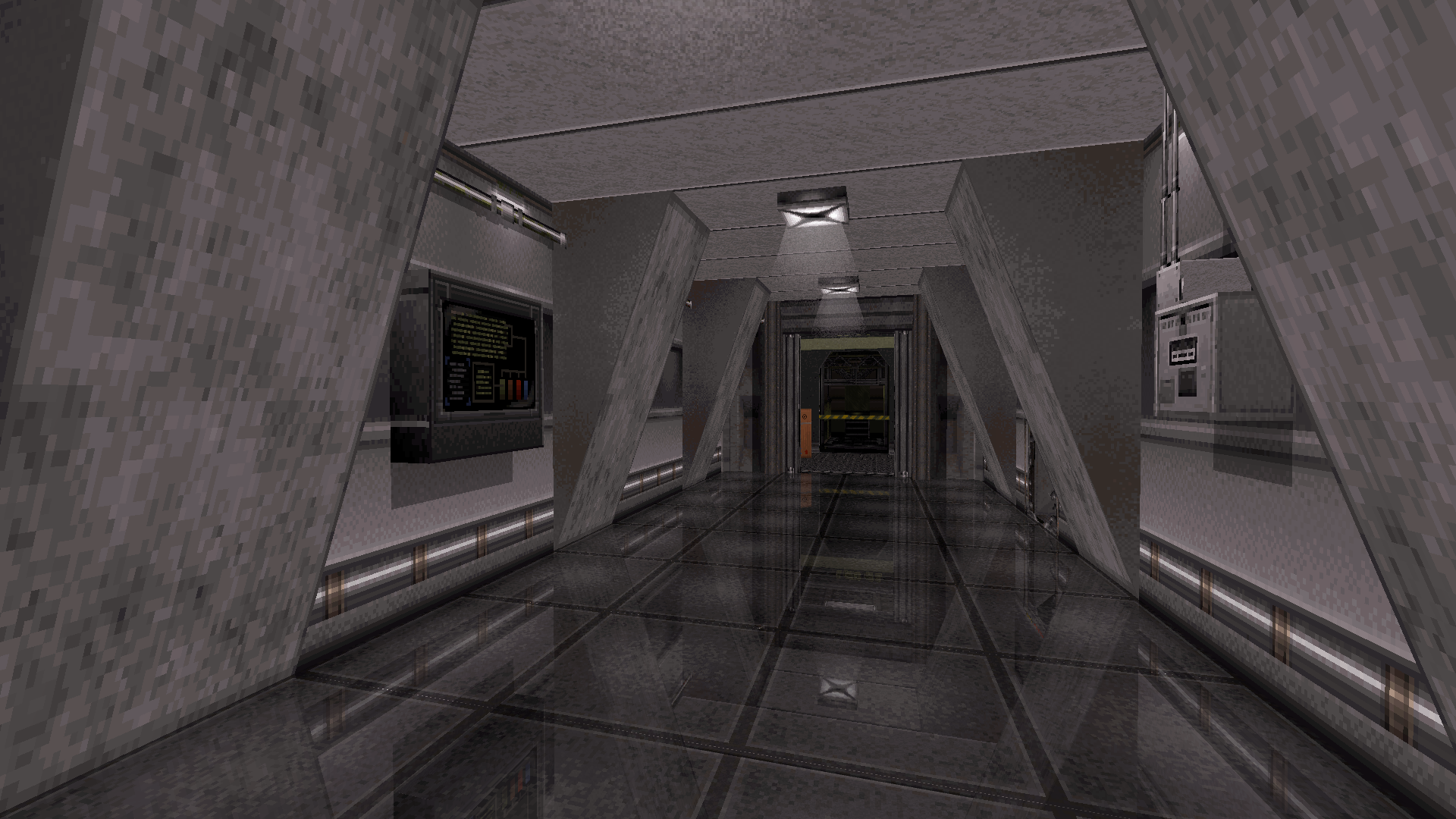 A short hallway leading to part A of the map with a neat mirroring floor effect.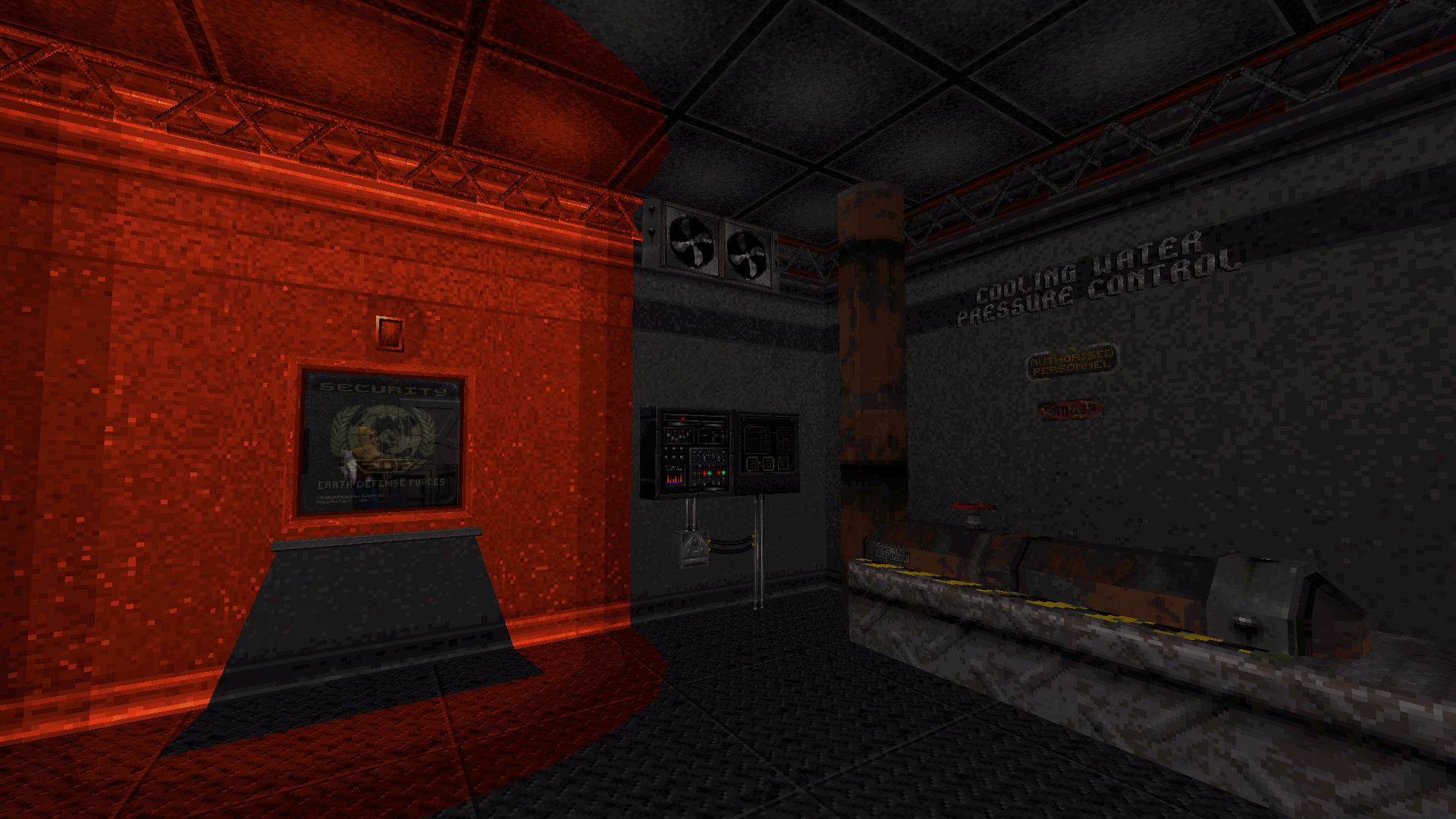 Cooling water pressure control room. The ongoing alarm indicates that something's clearly wrong...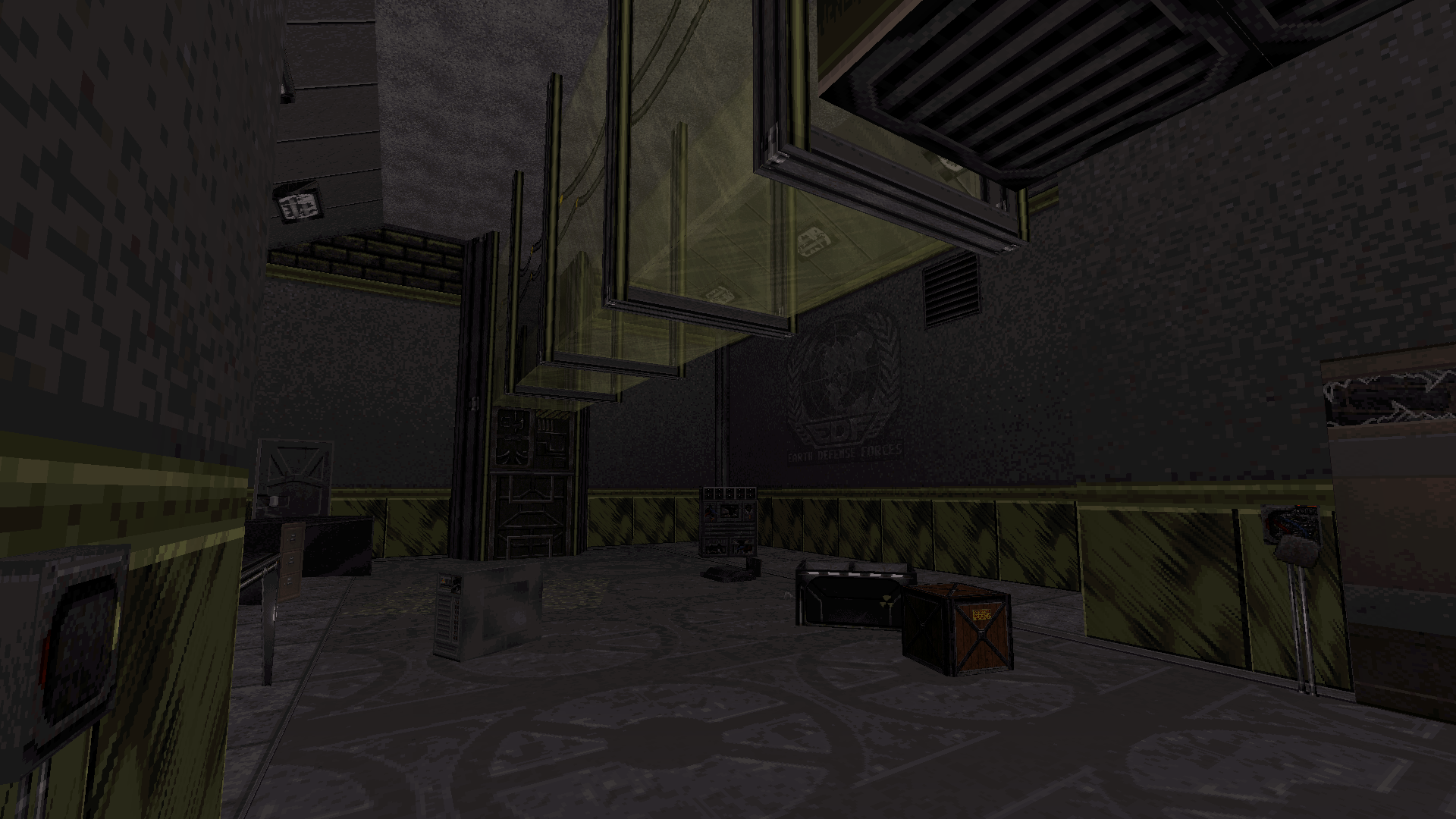 Lab A1 with a little skycar used to access other laboratories in this section.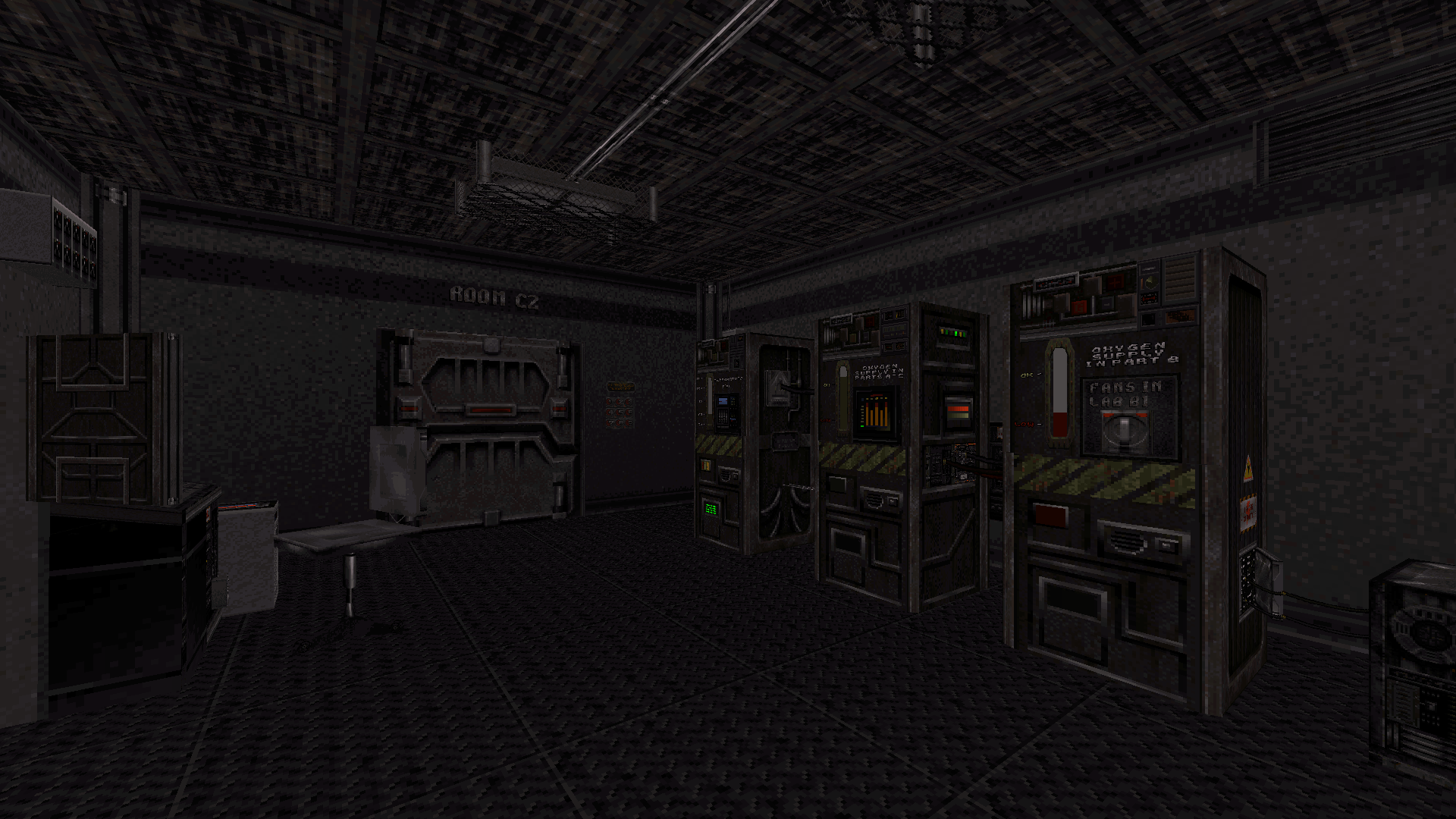 One of my personal favourite rooms in the map - control and indication of the parameters around the facility, such as temperature and oxygen level in different parts. Your actions will take effect on the indicators!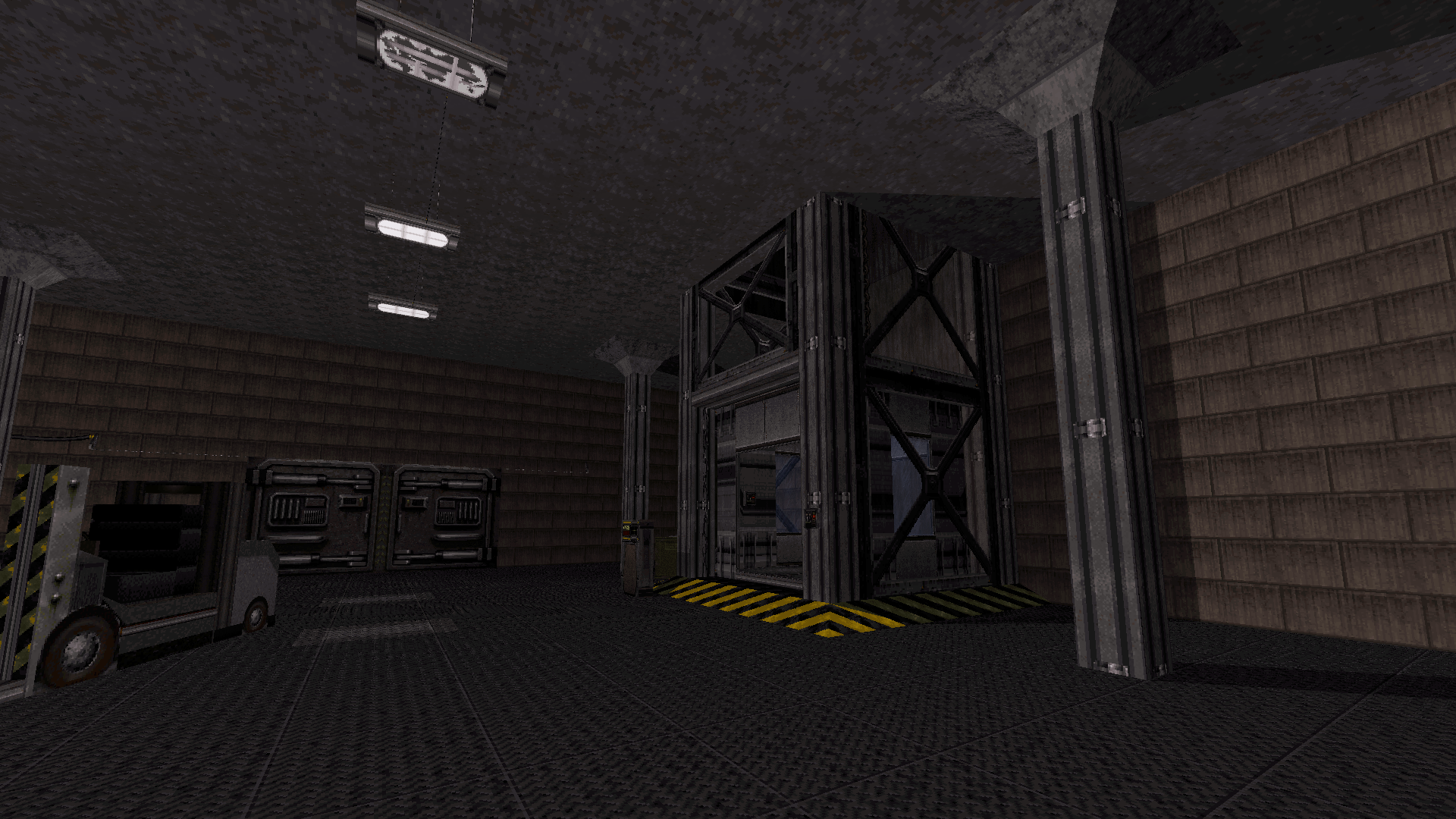 Main transport hall, connecting the facility with picturesque crystal caves, where green shrinker crystals are harvested.
Stay tuned for more! All the feedback is always welcome!