Since we have released Veil of Crows, a number of things have changed to improve the game. This article will outline some of those changes, and highlight a few features just around the corner.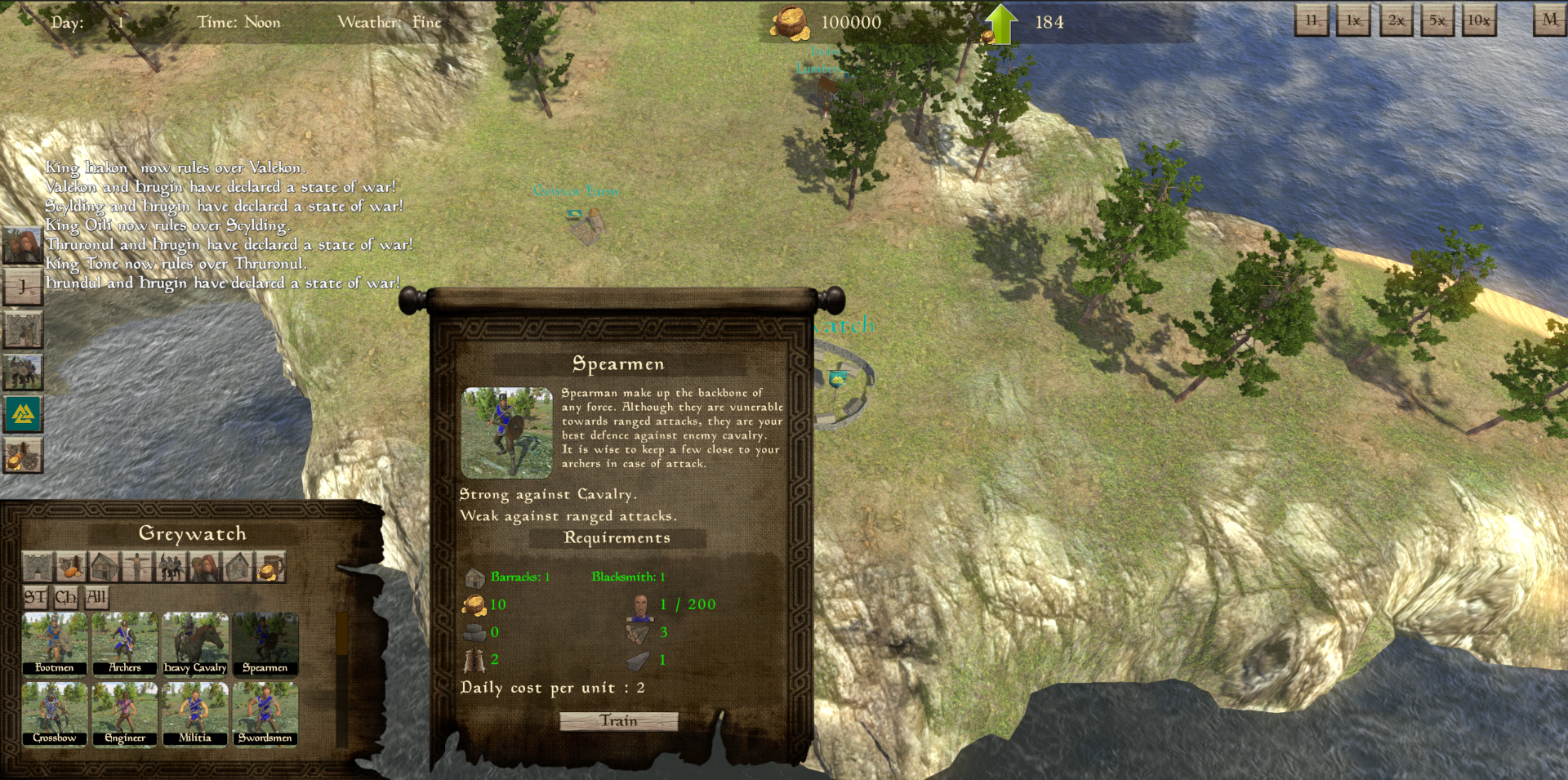 Welcome to the future!
The UI (User Interface) upgrade is finally here! I am still fixing up a few kinks, but the new UI is much prettier than what was released with early access. The UI is constantly evolving due to your feedback, as well as new icons to replace the current ones which you can look forward to seeing soon. Battle maps will also soon be getting the highly requested unit cards, but I will talk about them later in the article.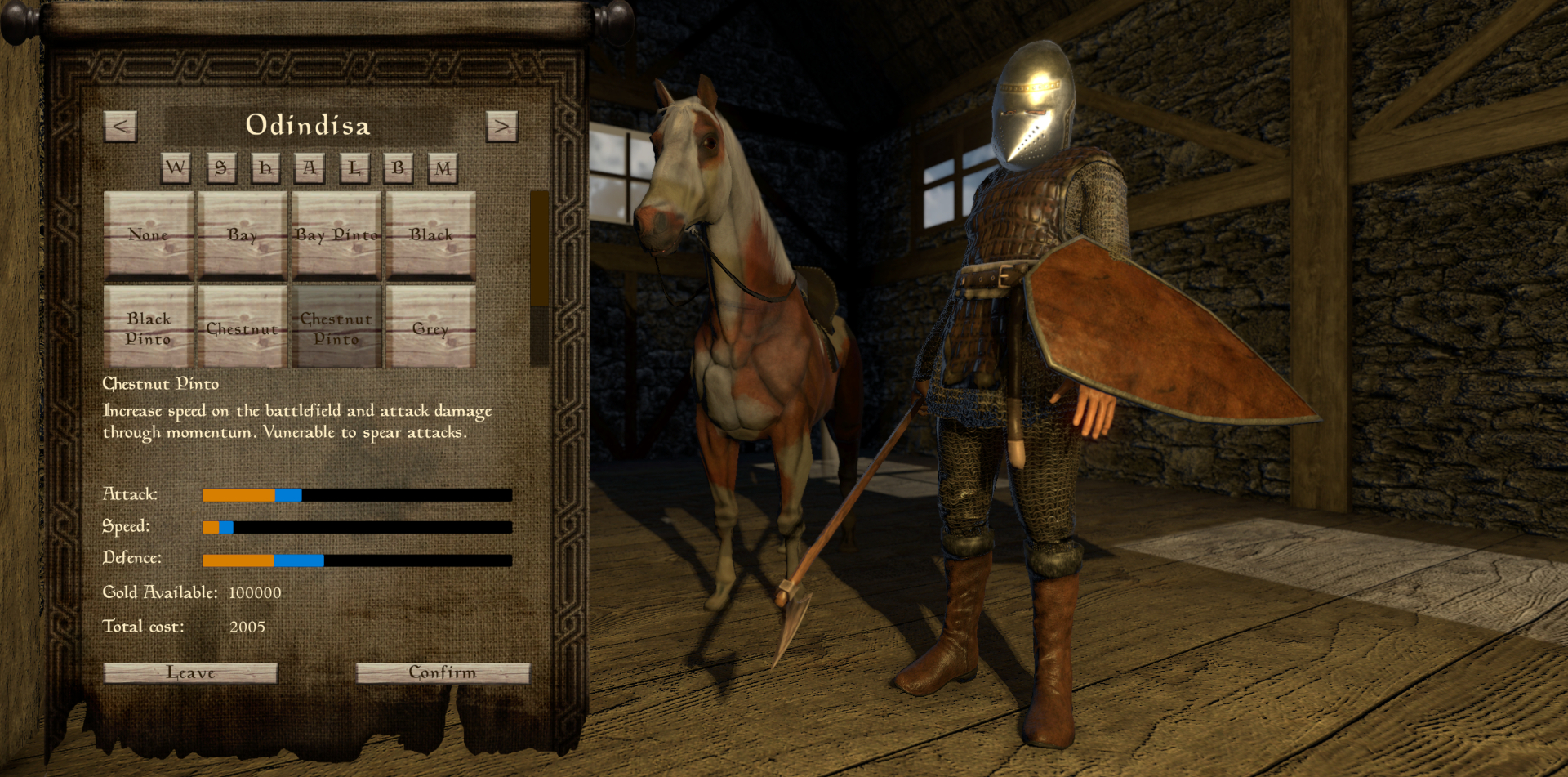 Arm yourselves!
The selection of equipment that you can outfit your hero units with is growing rapidly. Every piece of armour, helmet, shield, and weaponry available to your regular units will soon be available to you hero units. The talented artists from Humble Sage Games are assisting with creating these new assets, so you can expect a rehaul in the fashion department.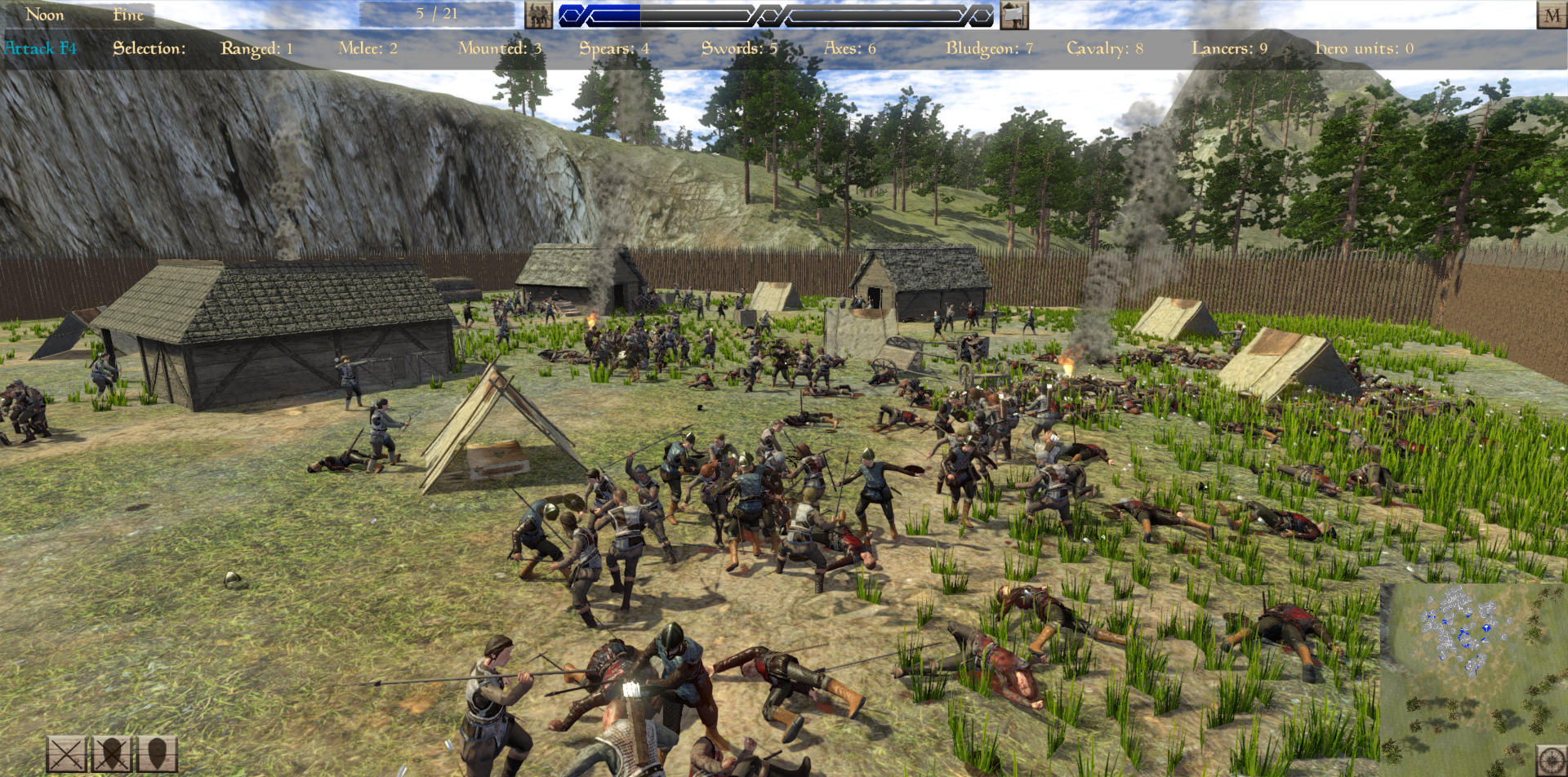 Time to conquer the world!
Not only is the AI becoming more reactive to your tactics, but it is also becoming more optimized as well as persistent and aggressive. Expect this to continue to improve in the future. The closer the game gets to being feature complete, the more we can improve upon the AI.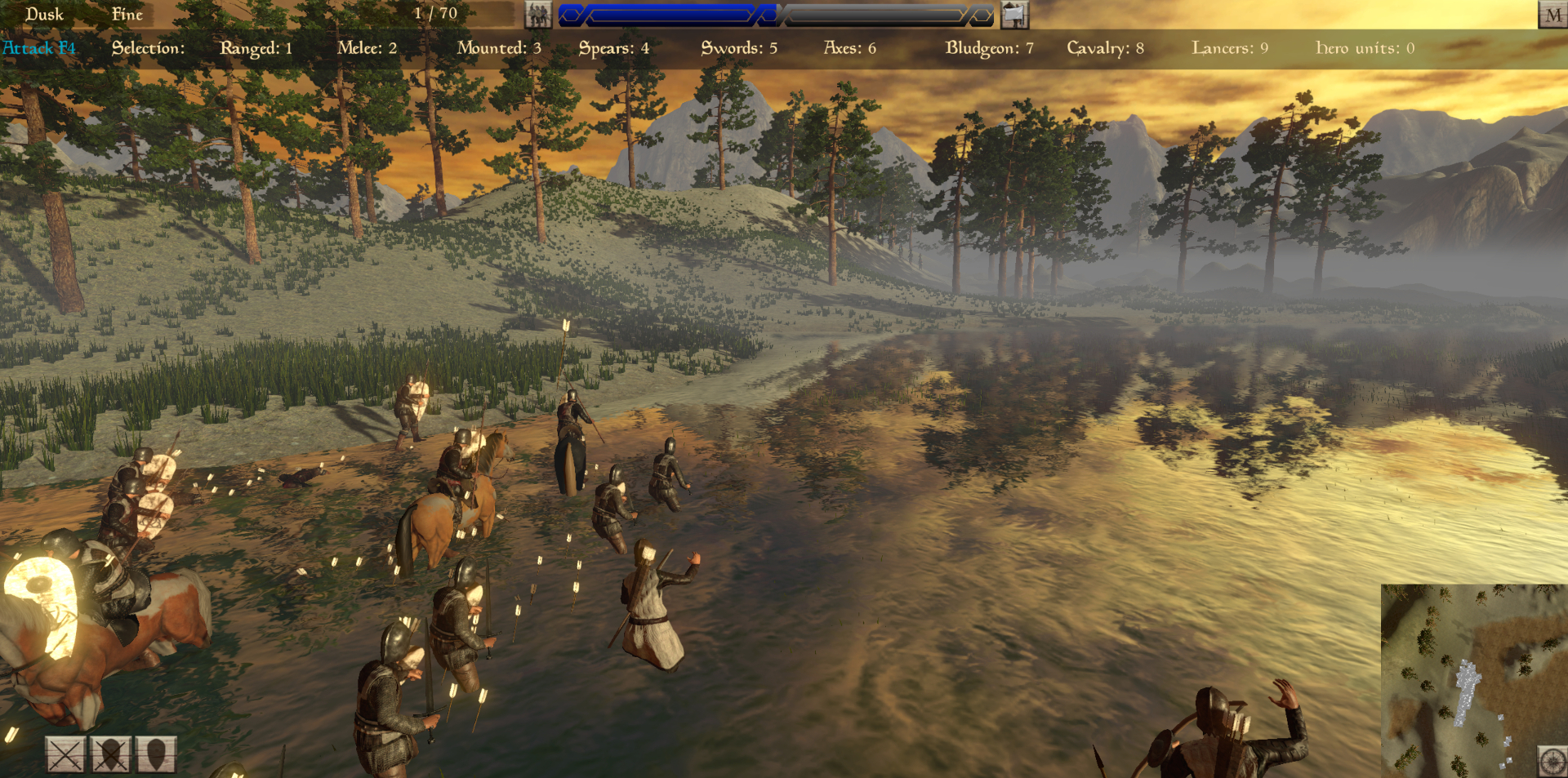 Bug fixes!!
Due to user feedback, we have been able to narrow down and eliminate a lot of issues. From memory optimization problems, crashes and load/saving problems. You, the fantastic community, have been extremely helpful in dealing with these issues. I would like to thank each and every one of you for your continued support and patience as we continue to solve the issues as they arise.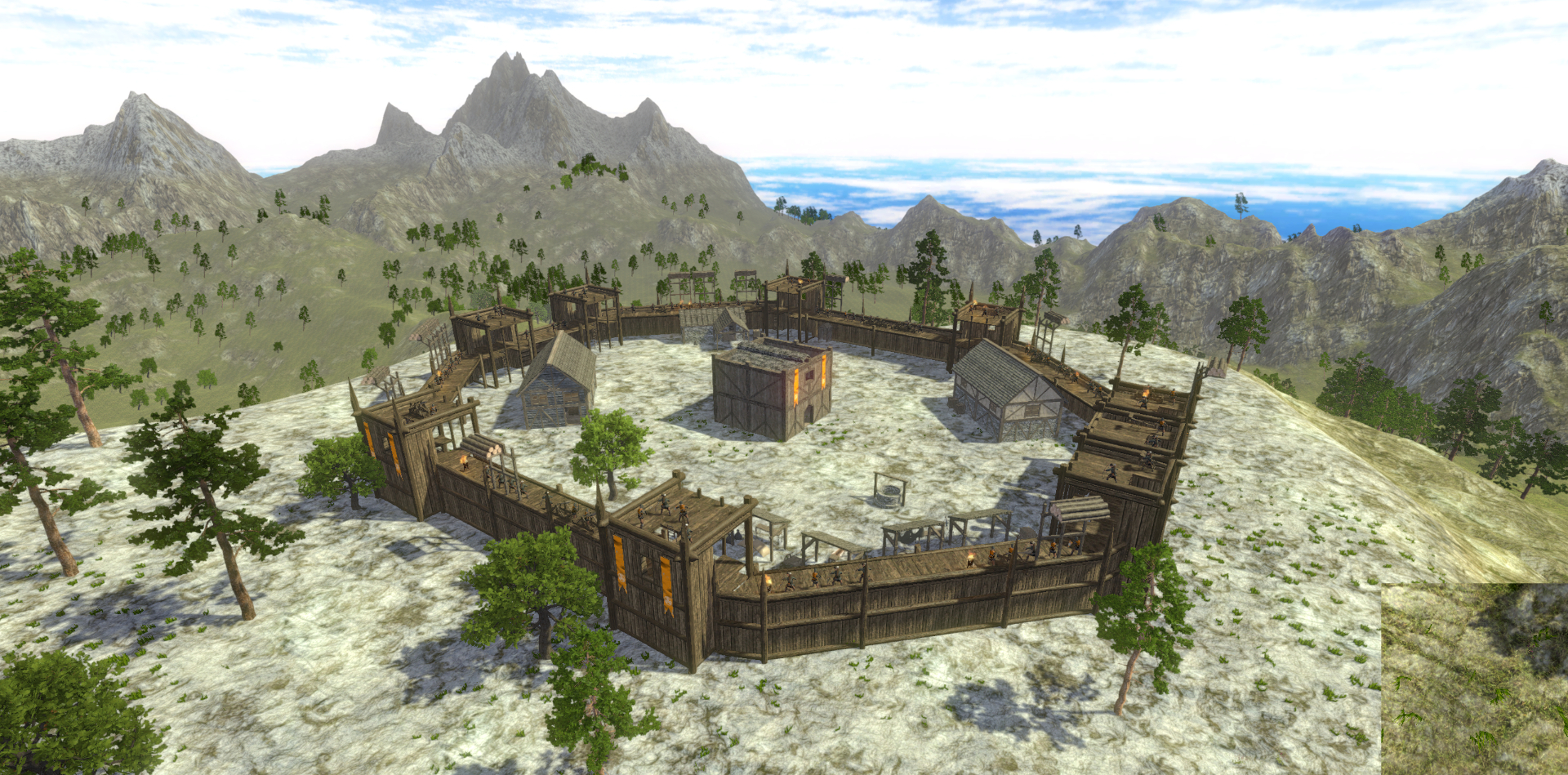 Change the tides of battle!
Since the initial early access launch, not only have the controls improved, but your tactical options have updated as well. With a tactical slowdown now available, you can take your time in planning your next move.
A new selection menu helps players to narrow down on not only their own units but enemy targets as well. Stances can help in battle, especially in defense. These tactical options will only continue to increase as we are able to concentrate more on them in the near future. The cavalry has also been given charging damage based on momentum and this has helped to shape and change battle tactics and improve their usefulness in combat.
Tier 4 units!
Since early access launch, not only have an entire tier of higher units been added but another unit class as well. Bludgeon units have an advantage against axemen, and they are now available on every tier. Tier 5 units are also close to being completed. These units are the heaviest unit class and will require players have a strong economy to support them.
Just around the corner
The following features are just around the corner and should be implemented within the coming weeks.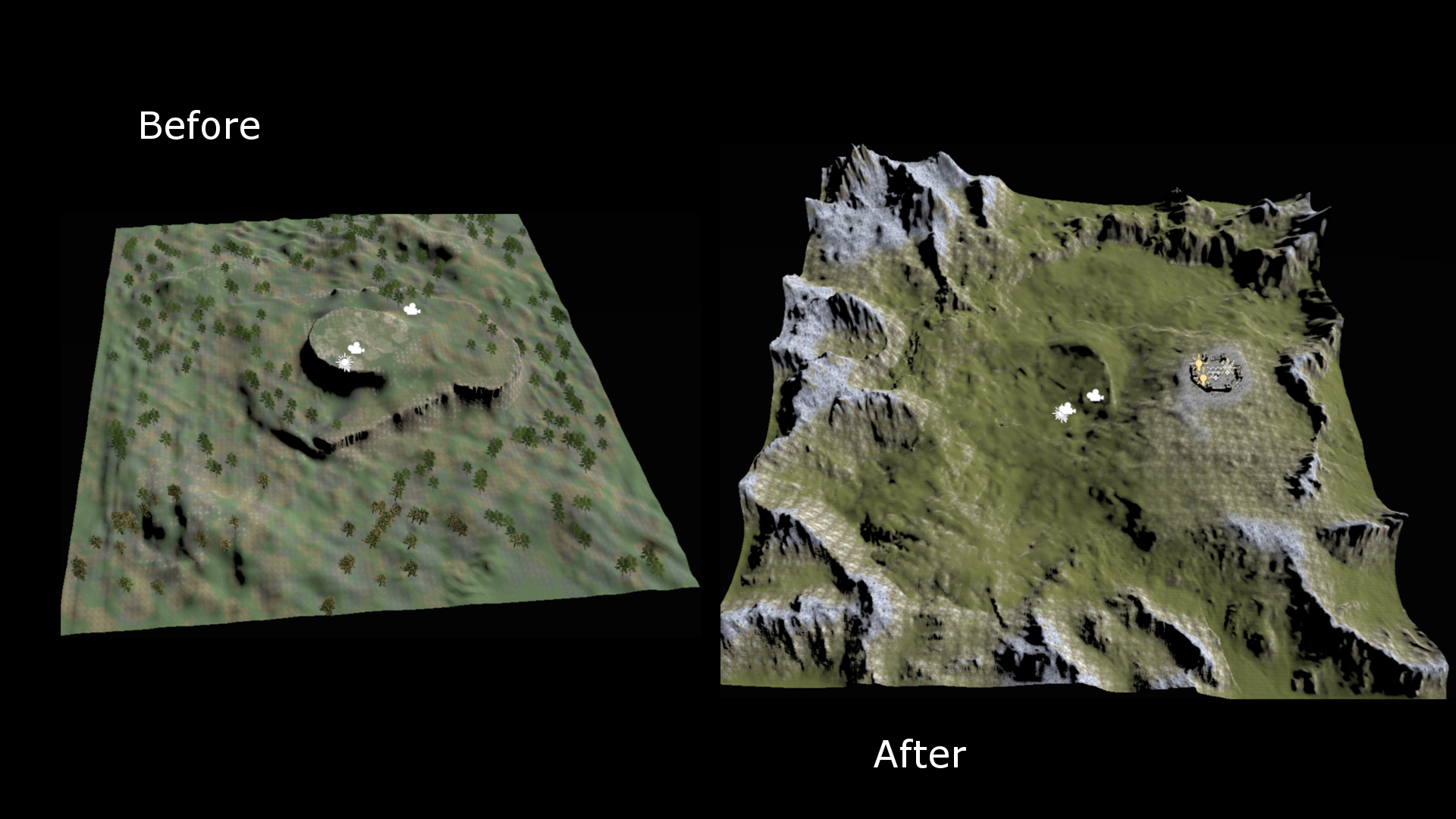 Battle maps!
Battle maps are getting an upgrade. The old system was slow, tedious, and did not result in the most exciting battle scenarios. This is about to change as I am now using a completely procedural system. This uses heightmap data from real-world landscapes. What does that mean? Not only are battle areas about to get much larger, they look a lot more natural. Textures are generated based on height and slope, and foliage is generated in clusters using a realistic foliage simulation. The best part on my end is terrains are now much quicker to build and give more realistic tactical options with troop placement.
New save/load system.
The new save/load system is in its final stages before it is ready for player testing. A special testing branch has been set up on steam especially for updates like this, because even though we are attempting to make it compatible with your current saved games. There is always a chance it may not work out too well initially. Our testing results are highly promising, with a speed increase of about 10 x the current saving/loading speed. I am sure this will make a lot of you happy.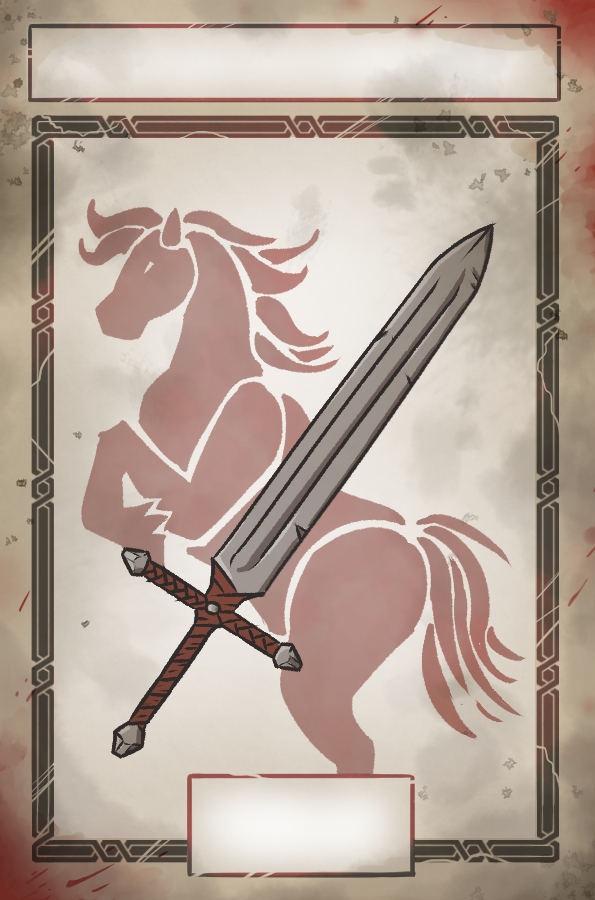 Unit cards
You requested it! We will deliver! The system for unit cards will focus more on weapon type, as opposed to individual unit types. This type of system is needed because VOC uses individual units, and will be much easier to keep track of your units from a tactical point of view. A weak Spearman is still relatively strong against Cavalry, and all Swordsmen are still vulnerable to axemen. This should help you keep track of your losses and advantage. We are also planning a system to customize unit grouping, as this is a highly requested feature.
What is to come?
Once these features have been implemented, tested, and improved, we will be ready to talk about the future progress of Veil of Crows. Development has been coming along steadily since early access release, and we intend to keep up the momentum. There are a couple more major features which we plan on implementing in the future, but I will be ready to talk about them once we are in the prototype stage of their development.
I wish to thank you for all of your amazing continued support, and I look forward to continuing development of Veil of Crows with all of you.
Cheers!
Kerry