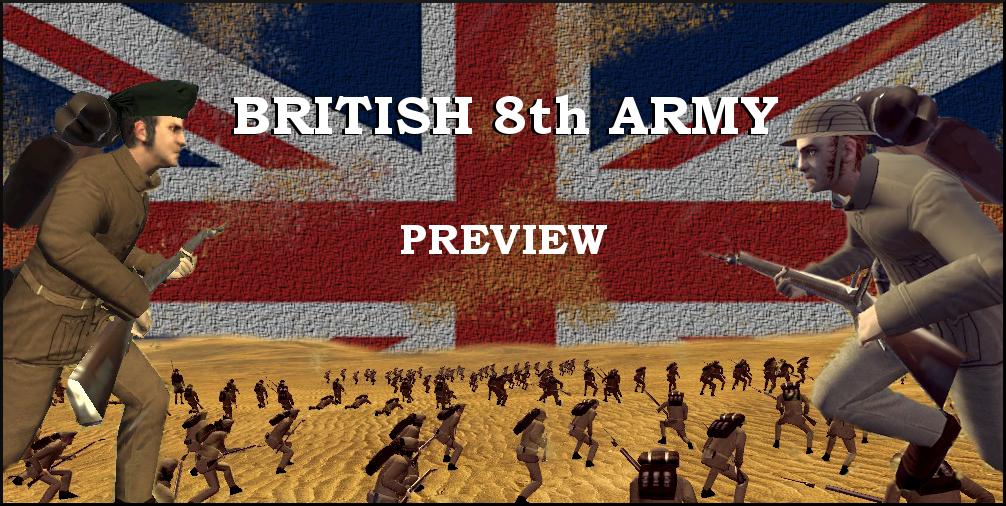 The British 8th Army is one of the three factions in the Sandstorm Battle Mod, and one of the most important factions on the campaign. It is composed of soldiers coming from all of the Commonwealth, and it's the faction with the most commando units.

In the battle mod, commandos are just like all other elite units: they are very strong, being able to confront several enemy units at once, and having overall good stats. Where the commandos really shine, though, is in the campaign. Their movement points allow them to go further than any other type of land based units (airborne units are obviously faster), so you can have them go behind enemy lines, wreak havoc and have them back the same turn, or if you wish, go even further in the infiltration. The great advantage of the British in terms of commando units is that, not only do they have the most units, but they also have the greatest variety of unit types with commando variants: commando light machine gunners and snipers are available.
The 8th Army also has access to a great quantity of regular rifle platoons, coming from all corners of the British Empire and Commonwealth, and also some elite units coming from the overseas, like the ANZAC Assault Squad and the Ghurka Rifles (Ghurkas are not yet in the current build of the mod). All in all, it's a faction with great variety, fielding a wide array of units and being able to adapt to situations easily.
Moving on to the main purpose of this preview, we want to show you our progress in this faction, you will see some of the unit cards, a selection of screenshots and the models we are working on implementing for this faction. Please keep in mind that all you will see is still a Work In Progress, and the look and graphics may change until the release.
---
Unit Cards
In contrast to vanilla or most other NTW mods, our unit cards are based on a simple scheme: the unit's national flag is on the background, then the unit's "mugshot" is on front and, after that, two symbols: the weapon used by the unit in the lower part of the card, and the unit type on the lower right corner. (The weapons are not very noticeable right now, we are working on it.)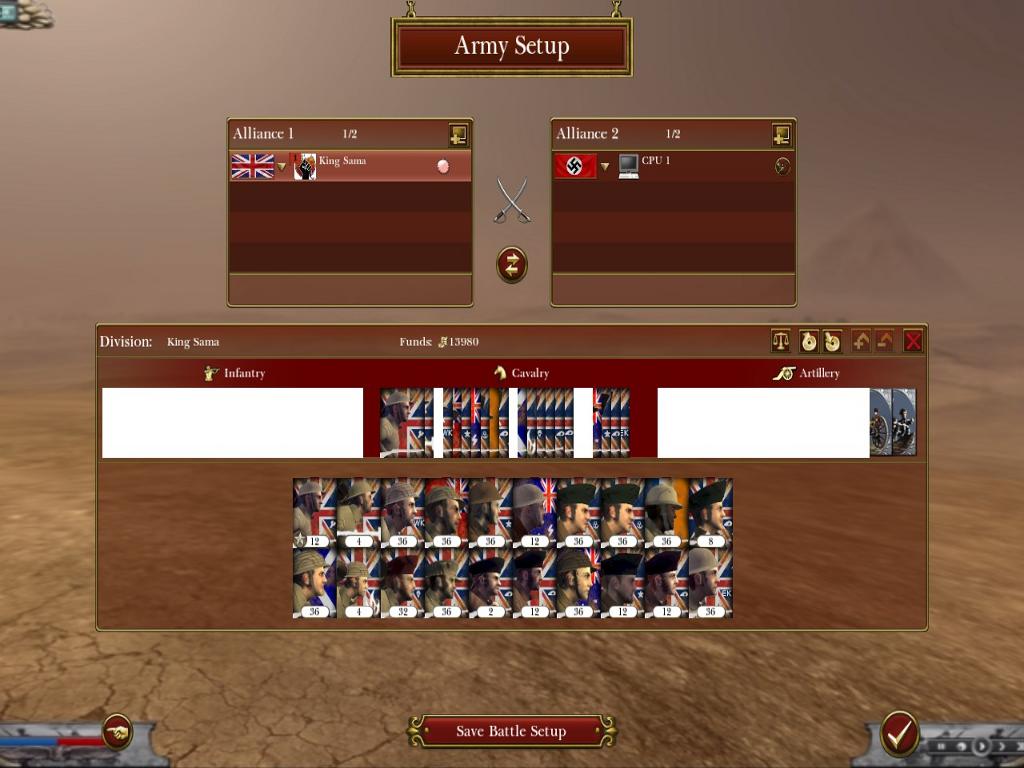 Please note that in the image above, the units are not in the correct sections. They are also more crowded then they will be come release.
---
Screenshots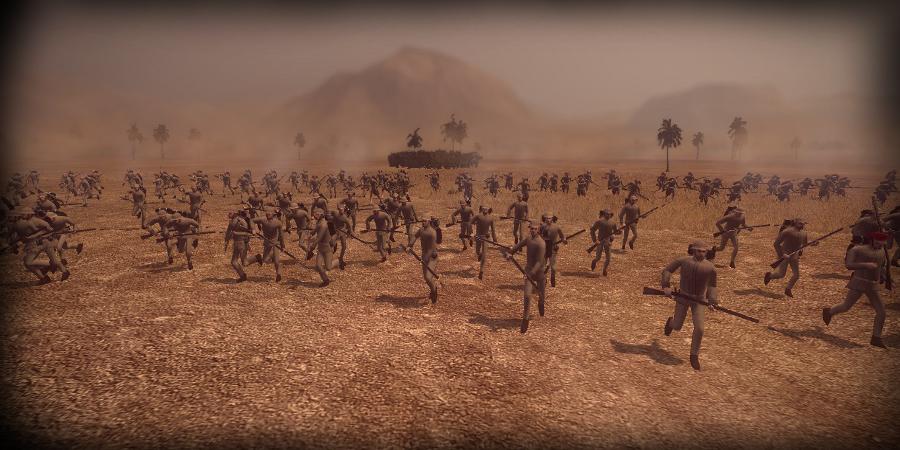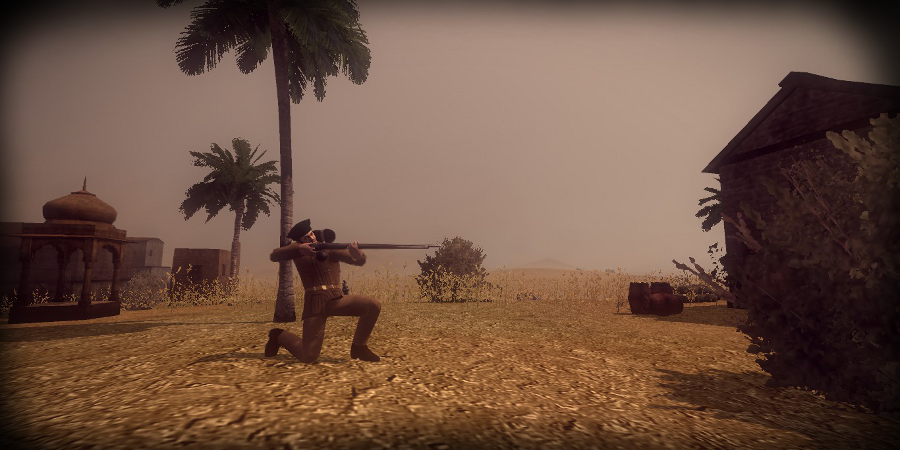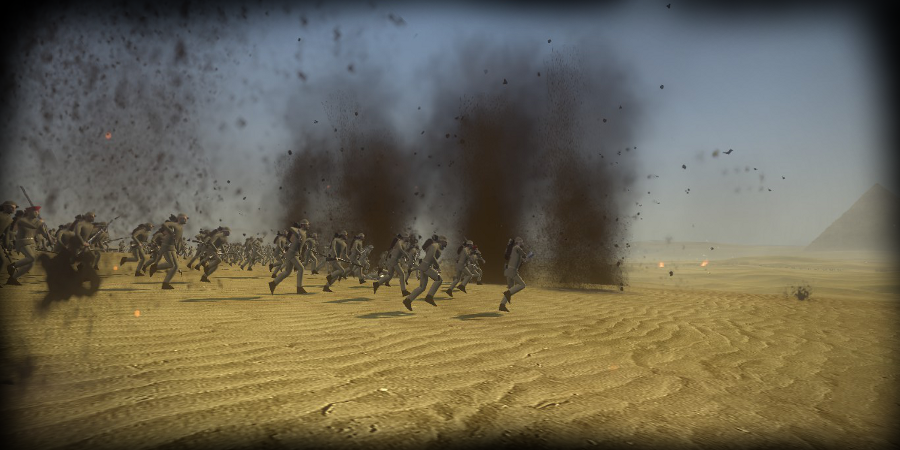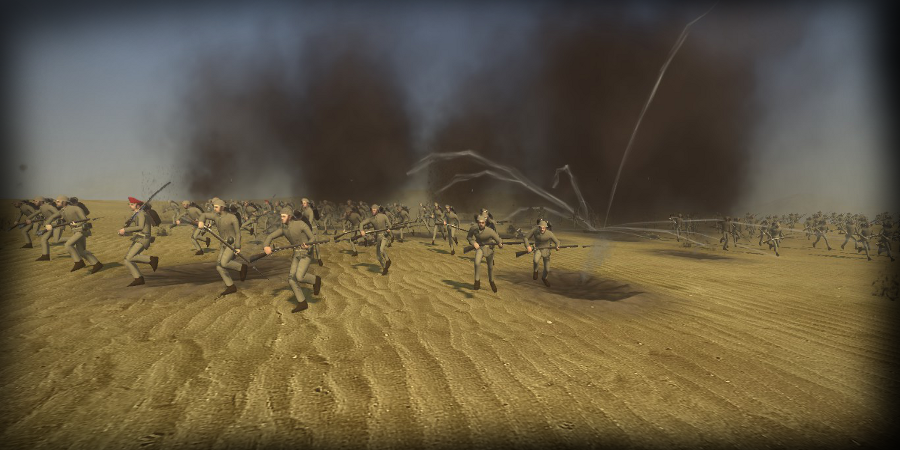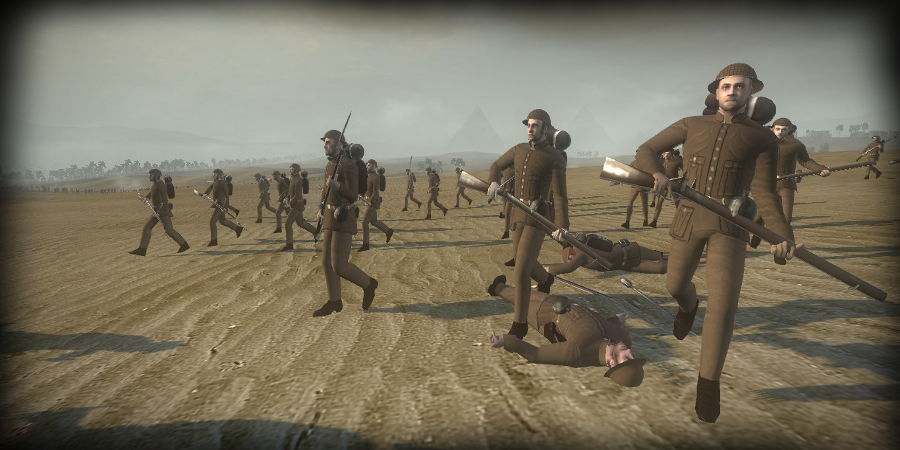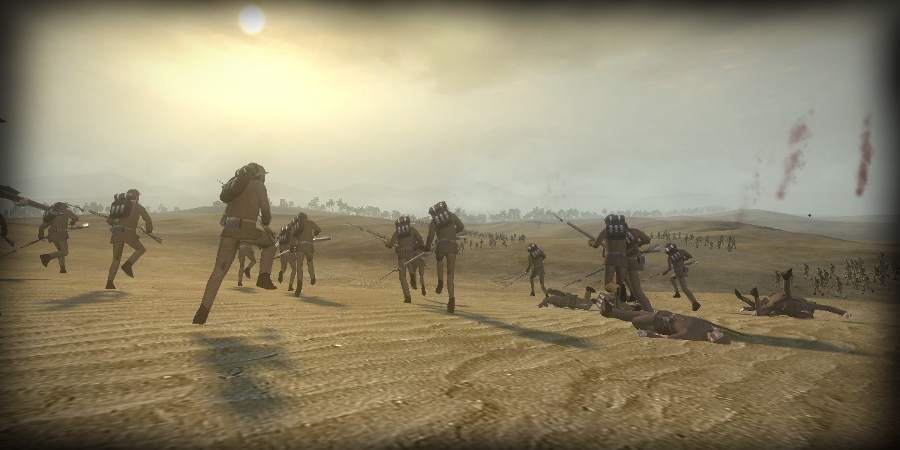 ---
Models
DISCLAIMER: The following showcased models will not be implemented for 0.5, but rather in later versions (out of time considerations).
Matilda Mk. II Tank by King Sama: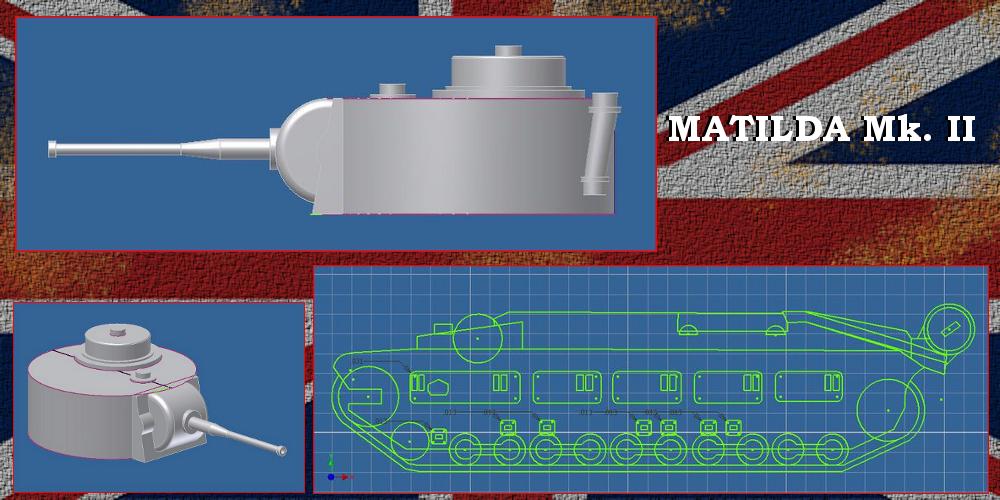 Sten Mk II Submachinegun by The Vengur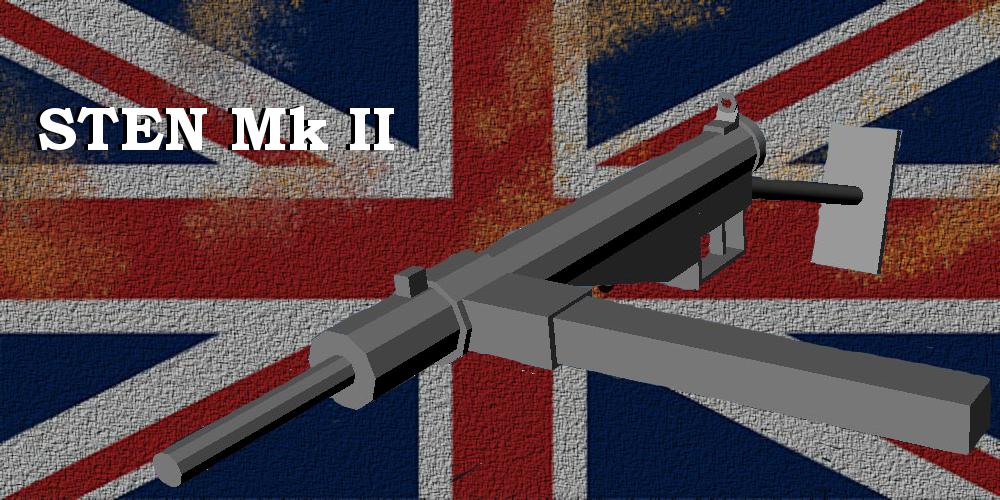 ---
We all hope you've enjoyed this preview and please join us next time when we will show you the Deutsches Afrika Korps.