Parsec Pizza Delivery features retro pixel art style graphics. They're designed to look similar to the kind of visuals you'd find on an old school arcade machine.
All the pixel arts graphics are limited to a sixteen colour palette to give a true 16-bit retro feel. They're also presented in a very low 128 by 128 pixel resolution. Don't worry though, you'll still be getting a full 60 FPS. :P
The image below shows most of the in-game graphics used in the game's sprites. You can find a whole bunch more images and screenshots in the IndieDB images section.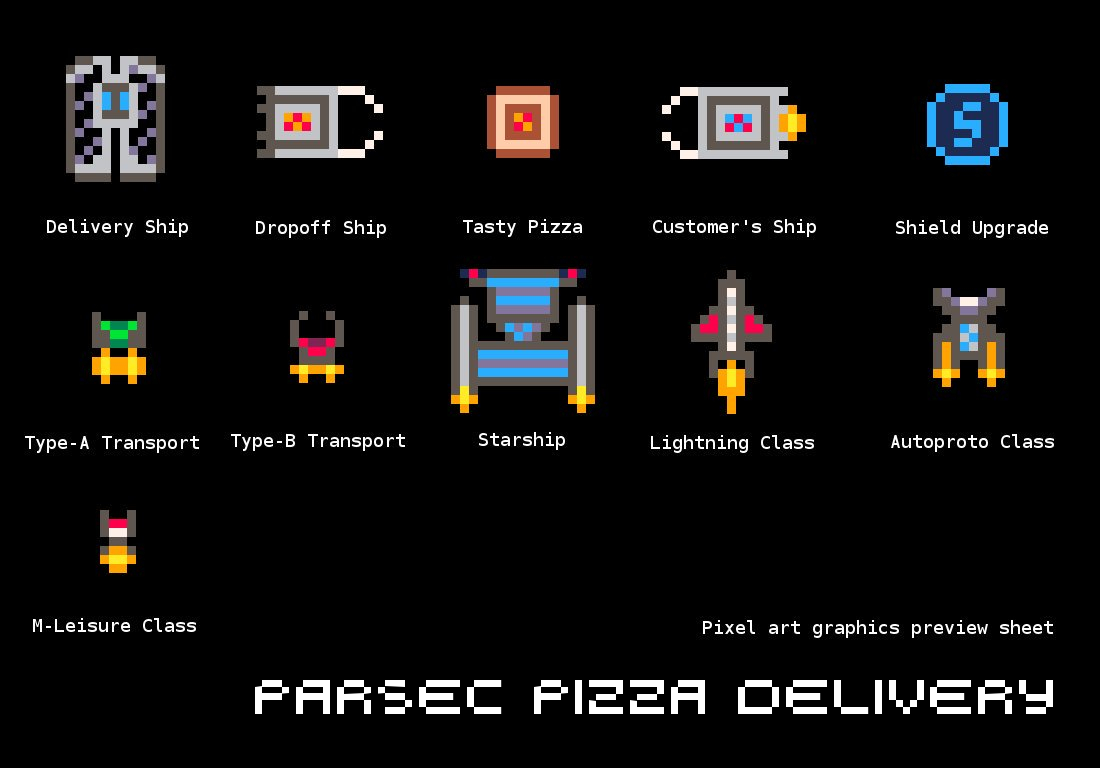 In game, some of the ships are set to spawn more rarely than others. So unless you are playing on Hard or Xtreme mode, you're unlikely to see all of these ships until you reach the higher levels.
For more information about the game or to get yourself a copy, head to the Parsec Pizza Delivery website.