Compatibility with: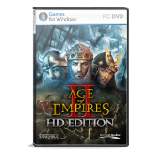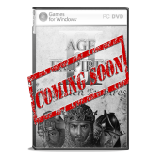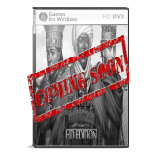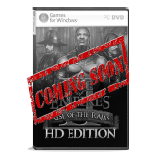 Description:
This is a total conversion mod in development...
Have you ever been bothered by having European boobies with Middle Eastern civilizations? Do not you mind having soldiers in European armor with American civilizations? See Japanese units with the same textures of all other units?
This mod solves that, making each civilization have different units, none equal to another, except unity such as militia or monk that are different by region. Unit most beautiful and historically correct, with the help of Sandris from the civilization forums and building tutorials of units of this page we have made a total conversion of this game. You will be able to see real differences between each civilization, you will be able to dominate to the powerful cuachicue Aztec warriors with their real textures, a total remastering of the gaia, made with the same program with which we created the units so that the color palette remains.
The original gameplay remains, so if you are a person who likes to play in competitive mode you will not be affected by this fact.
The corpses last for fifteen minutes, and a new logging system.
You can play the original campaigns with the new textures.
All heroes have been changed, and you can enjoy a new experience in Age Of Empires. Later we will be updating little by little adding new civilizations, to include the civilizations of Rajas, Forgotten and Kingdoms.
You will no longer see black shadows, now each unit will have its own shadow generated, as well as the gaia, and many more things, as well unit with 360 degree sprites giving more realism to the game. A more realistic scale between buildings and unit, so you can enjoy it in any language and you can play in multiplayer with anyone who has this job.
If you liked this work, do not forget to leave your coment thank you very much.
Completed civilizations:









New changes:
New land
New Gaia created 100% by me
New, more beautiful and realistic textures
Remastering the original campaigns, making the same more difficult
New, more beautiful icons
Each unit will be different
Provisions for artillery
Fully compatible with multiplayer
Fully compatible with all languages
New Buildings textures
New animations
Same Gameplay
Units with 360 degree sprites
Land generates gaia
New Shadows
New Beauty music
Bodys stay
New heroes resking
New buildings
New IA for Single Player
Random Map making Gaia
Blood
And many more surprises

Special Thanks:




Special Mentions:
All the people who are supporting us via paypal, you are making this a reality.