Here's a few more of my art before I go back to posting progress on the game:
Since I first planned the player to have 4 armors (one for each d-pad button), these were the other armors that I was making. I've since cut it down to 2 armors, because I realized it'll take more time for me. Perhaps I'll include these later on as enemy or NPC characters.
This armor is called Fortis, it's combat role would be defensive as it's the only armor that has shields.
I've gotten feedback it looks too much like Dragon Slayer Ornstein, so I'm willing to experiment with other color schemes here.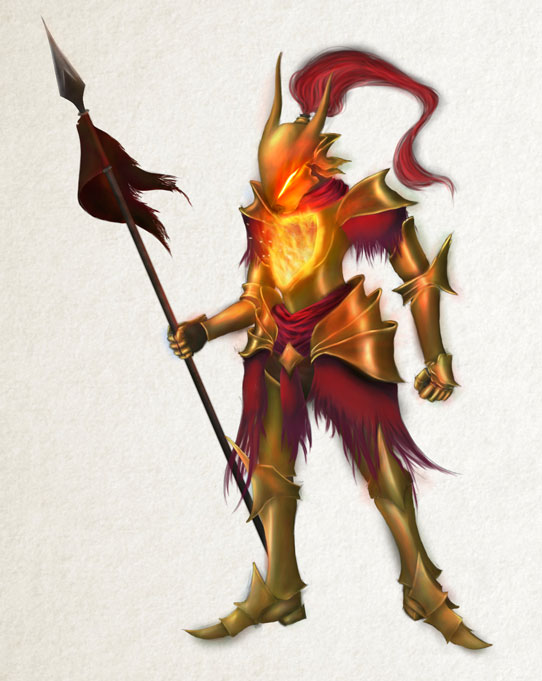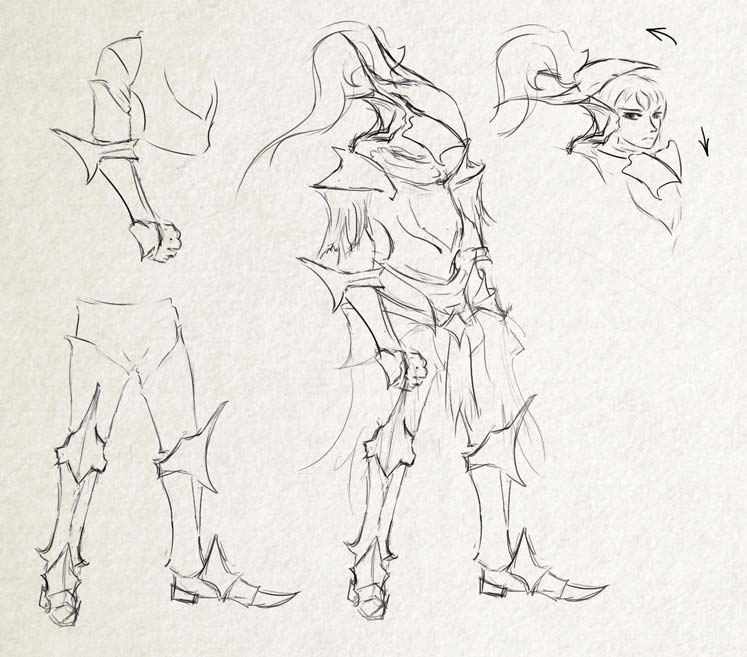 ---
This armor is blind, but the floating swords around him have eyeballs which he uses to see. In combat, it was intended to be for crowd control.
I'm thinking of making this a boss fight because his weapons are potentially OP.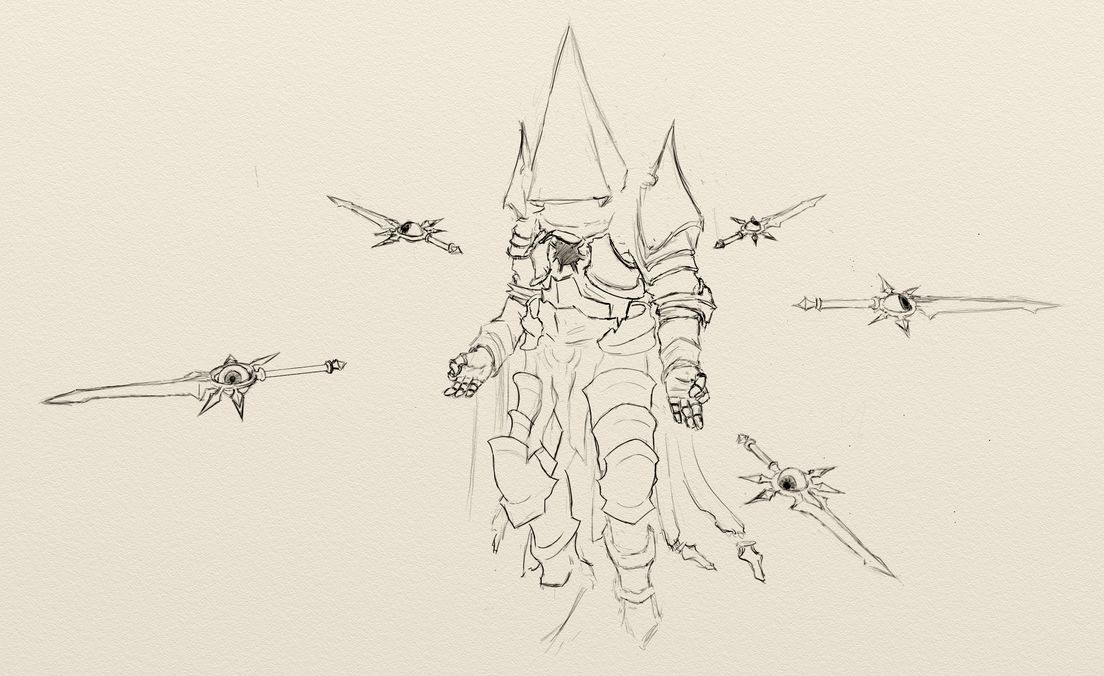 ---
A rat king. I'm planning this to be the first/test boss fight.
The rats below are blind, so the one at the top is the only one coordinating all of them. It also rotates slow so you can take advantage of that by flanking it. The entangled collection of tails will hit very hard so that one's to watch out for.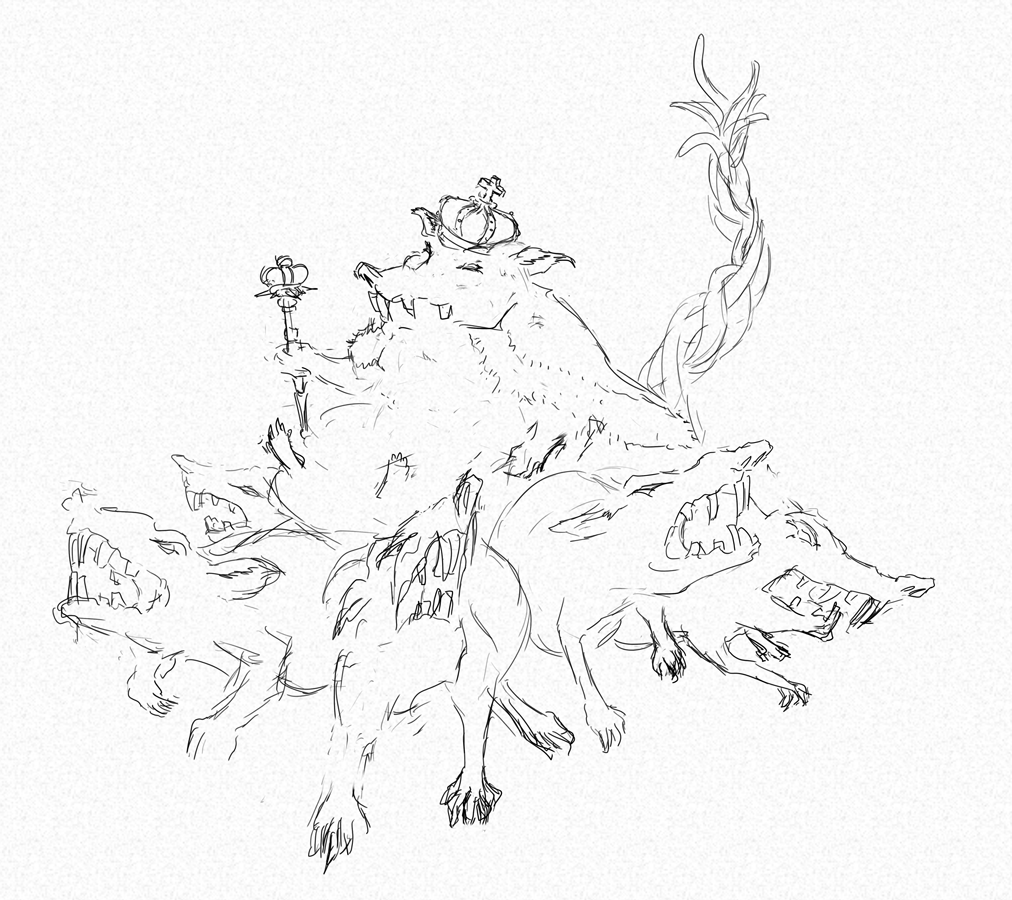 ---
An alchemist. This is inspired from an artwork by Wayne Barlowe (Duke Agares seated atop a shuffler).
This would be a tougher enemy who casts different spells to keep you on your toes. All his spells would be about smoke and embers in theme.