For example our best two Aces of the game:
Kururugi Suzaku, he will command a single division that has Lancelot on it and will have several buffs because he's the Ace Pilot of it.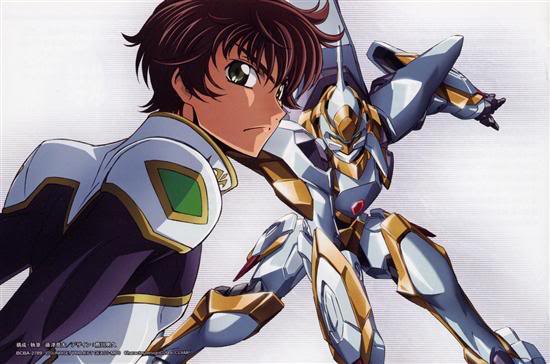 But what if he upgrades to Lancelot Conquista>Albion? Well, all you have to do is to upgrade his unit, nothing more nothing less. ( It will cost a hell of sakuradite, so its not recommended to mass-produce it).
Some examples of "Knights" ranks.
Pilot Name - Knightmare Frame - Faction
Li Xingke - Shen Hu - Chinese Federation
Wait what? He's a commander! But he's a godlike Knight too!!! So is he going to buff every single unit he is commanding?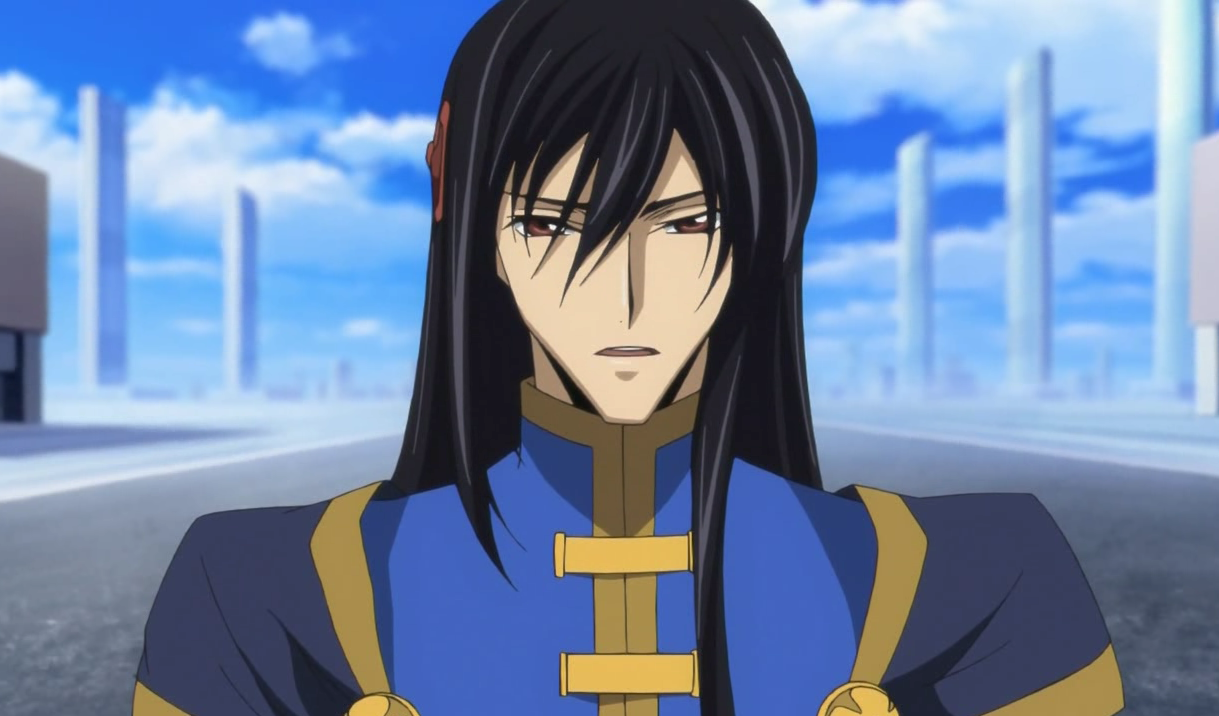 The answer is no, he will be a Knight ranked, but instead there will be a special buff for his assistant, Zhou Xianglin!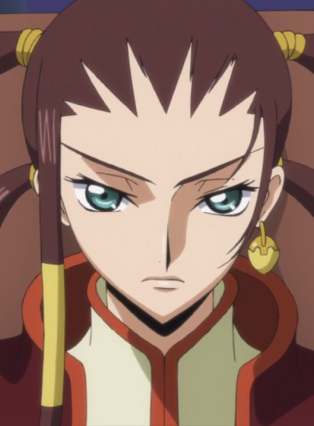 Yes, she will be the commander instead of Li Xingke.
What about Shinkiro?
C.C. will be the Pilot, but i can make a "Lelouch Knight" and a "Zero Commander", but C.C. will just do the job...
Let's keep the list:
Holy Britannian Empire:
Kururugi Suzaku - Lancelot - Area 11 ( He will be automatically removed after going to the HBE)
Kururugi Suzaku (Knight of Seven) - Lancelot Conquista
Bismarck (Knight of One) - Galahad
Monica Krushevsky (Knight of Twelve) - Florence
Anya Alstreim (Knight of Six) - Mordred
Luciano Bradley (Knight of Ten) - Percival
Gino Weinberg ( Knight of Three) - Tristan -
After a certain Focus:
Lelouch Vi Britannia (Pilot) - Shinkiro
C.C. - Lancelot Conquista
Kururugi Suzaku (Knight of Zero/One) - Lancelot Albion
Kuro no Kishidan:
Karen Kouzuki - Guren (All Versions)
C.C. (Immortal Witch) - Shinkiro
Chinese Federation:
Li Xingke - Shen Hu
Resistance of Japan>United States of Japan
Kyoshiro Tohdo - Burai Kai > Zangetsu
Europia United
Akito (Hannibal Ghost) - Alexander Mk.2
If you have any suggestions for KNIGHTS, please feel free to say!