General
This mod will be made for Crysis 2, it will be mainly a Singleplayer conversion, but we probably add Multiplayer as well
Story/Maps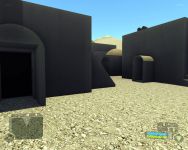 The main story will be the story of the STAR WARS movies, you will have to save Naboo,
fight Count Dooku on Geonosis, you will be confronted with Jango Fetts dangerous weapons, feel Darth Vaders power and much more.
If possible, you will be able to play both, the good and the evil...
Gameplay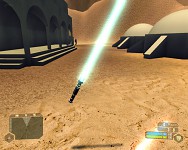 We want to have a couple of different characters you can play,
sometimes you will have to kill your oppenents with your lightsaber and the force,
in the next mission you only have got a blaster.
We want to create a new saber and forcesystem for the mod, so it becomes really STAR WARS like,
the missions shell be quite variable, not only killing opponents, but the possibility to solve problems in another way...
Furthermore we want to use most of the Engines features, we already managed to create new breakable objects, want to use cloth objects for interesting level design, if possible we want to use CE3 procedual destruction and much more...
Progress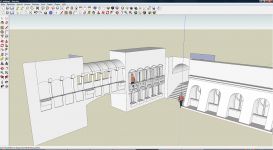 Despite of the fact, that we have to wait for Crysis 2 until we can start with mapping, we already created a couple of assets for the mod, already created first breakable objects, imported two usabel lightsabers and so on...
Of course there is a HUGE amount of things to do, we don´t have any new characters by now, no animations, the saber- and forcesystem is not started yet and so on, we just don´t have the right people for this by now (if you want to help us jsut contact me)