After about 2 weeks of hair-razing coding and testing, I have made possible the dynamic indication and score streak function in BF2. The features are:
1. When you got a positive score, you will see the text indication, then the number will blink and add to a score streak which will accumulate if you keep scoring in 5 seconds within last scroing event. The score streak will reset otherwise, and the multiple indication blinks in scoring order every 0.5 second.
2. When you have an enemy killed, you will have headshot bonus for sniper rifle, vehicle bonus for vehicle destroyed, melee bonus for melee weapons, and commander score if you are a commander.
3. You can see the names of enemy you killed or killing you, and dog tags with names if you have a melee kill.
Demonstrations here:
The first shot, long shot with marksman bonus but not a headshot: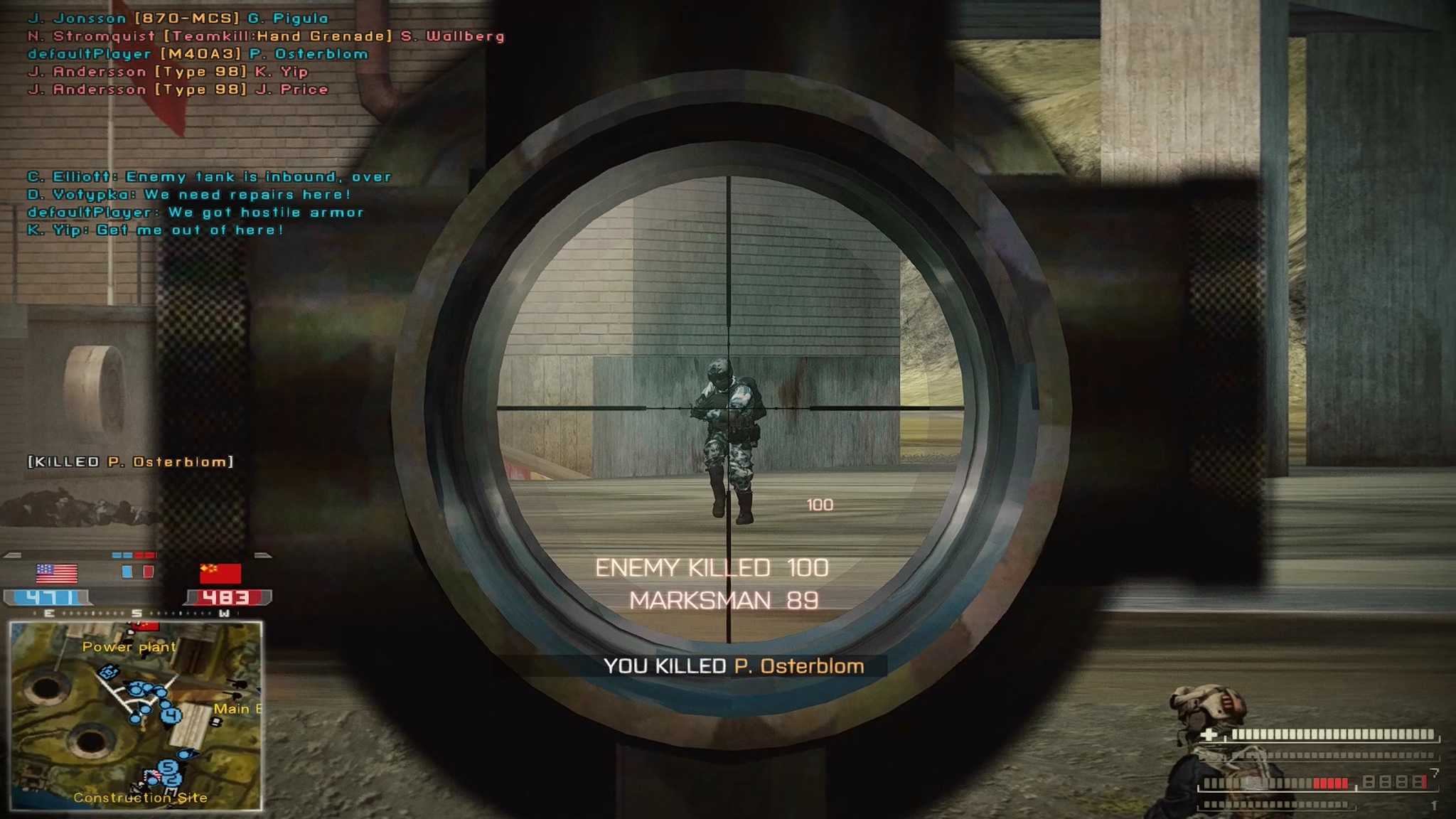 The second shot, headshot and 2-kill streak: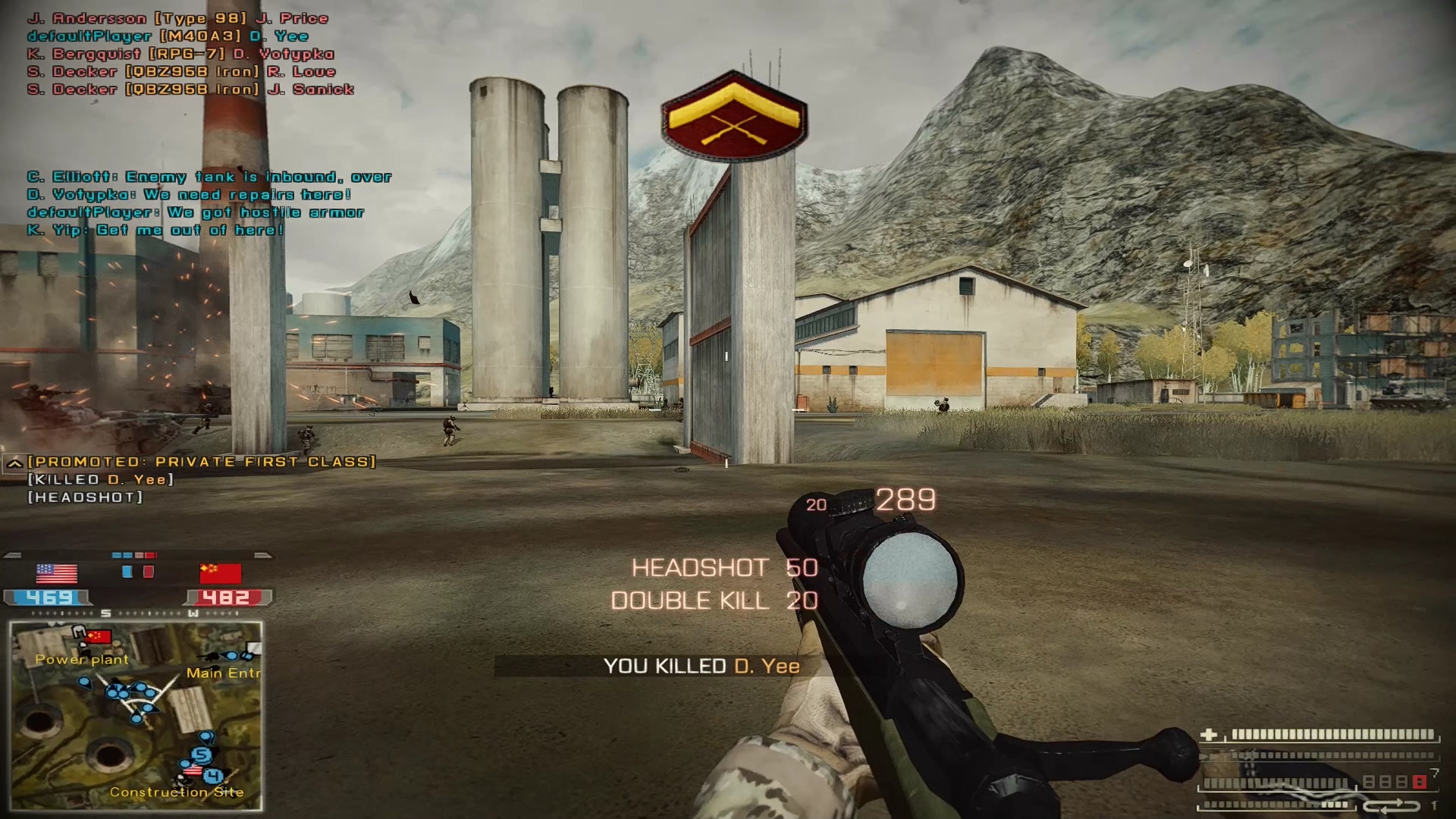 Melee bonus and dogtag with names: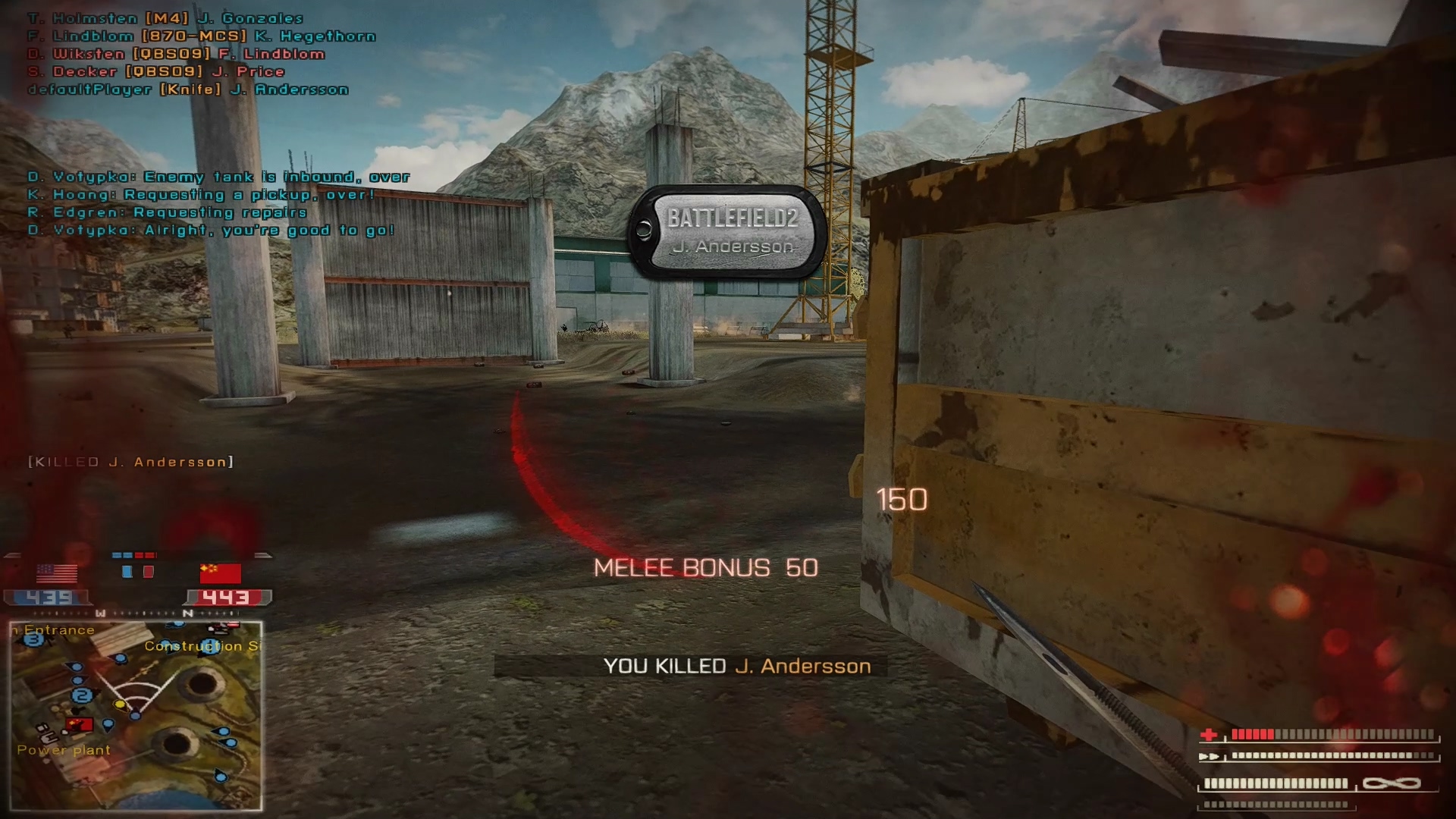 Teamkilled by bots: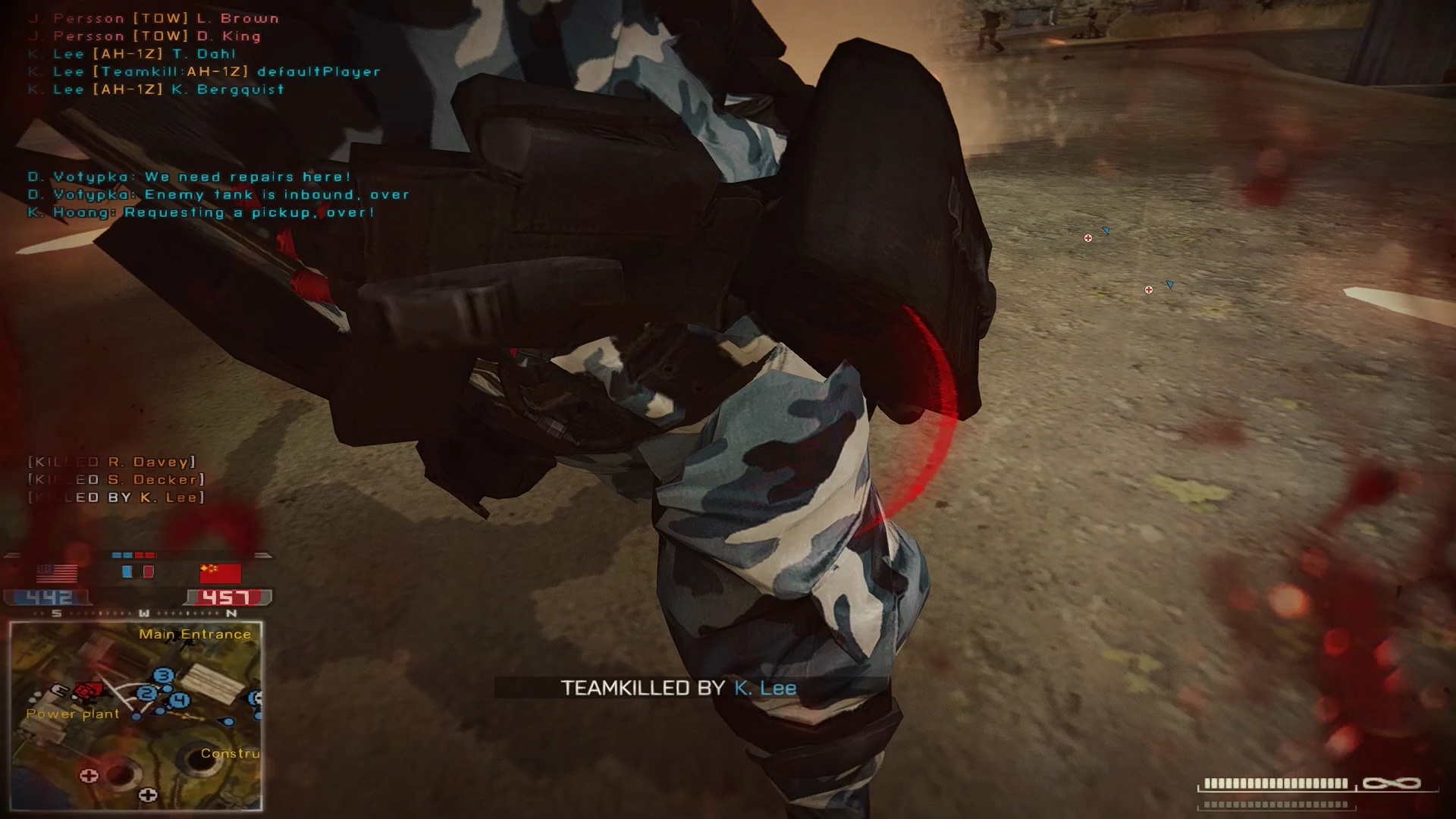 Vehicle destroyed: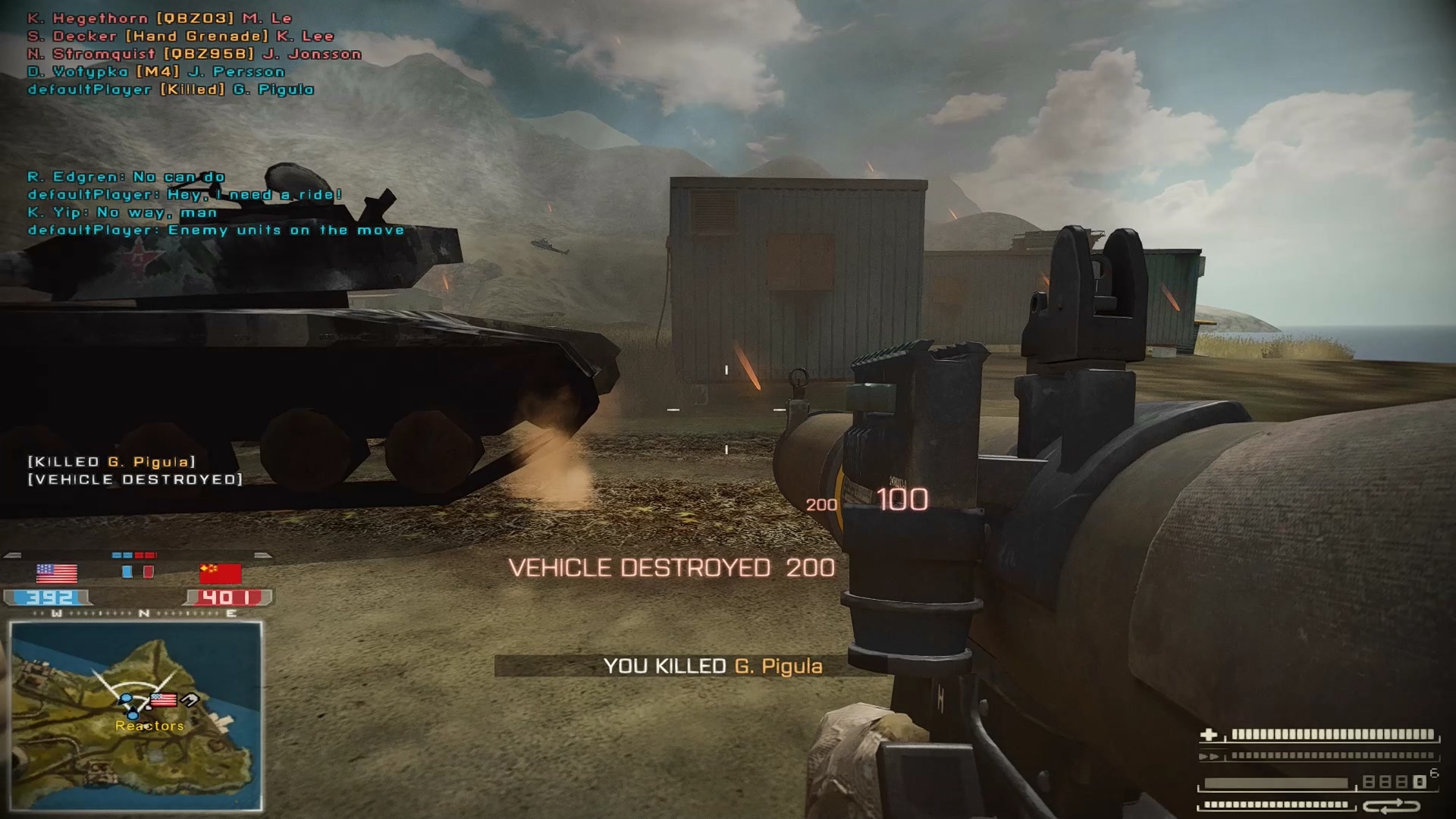 Update on May 16, 2017: (Also in my blog)
My Dynamic Indication for BF2 was removed about 2 hour ago.The reason was told to be the report of "violation of terms", most likely reported by the RETARED man, "devilman" scum. Devilman.
That jerk said I used Scouty's code without his permission. Is was my fault to regard those code as DICE's offcial. But truth is, I have afterwards written emails to Scouty and his mate Maximmonster, but no reply. They haven't been online for about 5 years. Scouty Maximonster
I did 90% of the Python coding in the Dynamic Indication. But that "devilman" had trouble even understand things I've done even he had all the codes. So he tried everything including selling his whore mother whose tunnel I have rubbed that little cock-licking scum back into (pretty hard but daily work for me).
But I suffered no loss. Cause the purpose of my every work was to make the game I play more playable. I do not feed on other people's helplessness or "worship-that-magic" like the scrub "devilman" I mentioned above. You can still come to ask for help which I'm happy to offer. I'm currently not available to reply comments, so PM me plz.
The only thing I ask is, whenever you see this pathetic "devilman" (moddb, youtube etc), click the "report" button and send him my best regard, reminding him the sweet story of how I've destroyed his ridiculous confidence, and how the hell he was miscreated. Yeah, "miscreated", best guess to be in a brothel, which will conclude this blog. Goodbye.