I'm close to having all of the important art asset done. Art assets like the enemy I recently finished, Merc Minigunner.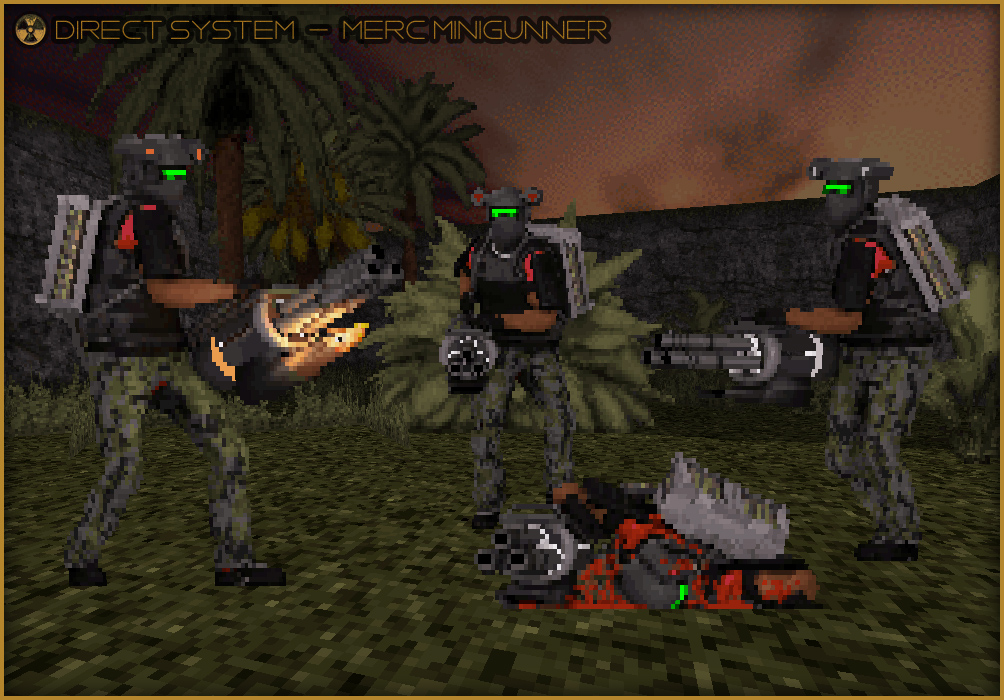 They are pretty much replacement to Overlords except they are slightly more weaker. I'm no coder so I can't really code anything new with enemies, except making them move faster or shooting at the player from much further distance.
Although I did managed to code something new. I wrote that there's 25% chance the enemy might drop health items like Beer, Cola, Burger and etc.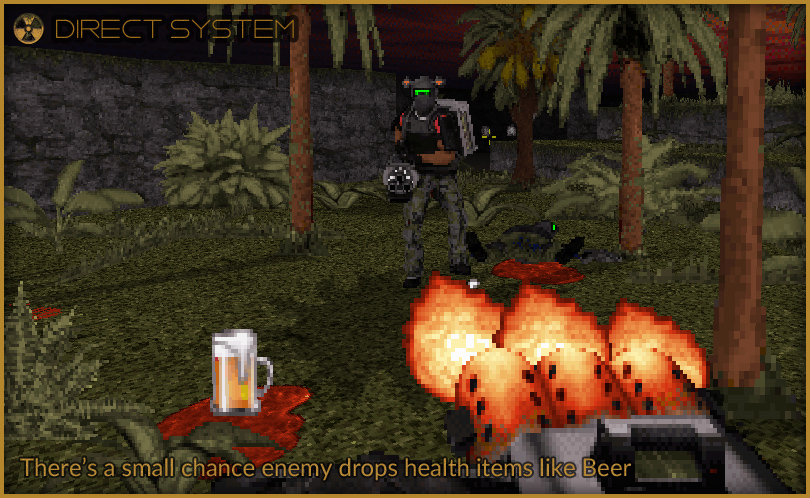 I haven't done anything with the mod for 2 years and so when I finally did come back to this. I decided to remove all "borrowed" art assets that I used before and just make my own. I learned bunch of new tricks during 2 years and it's time to put them to good use.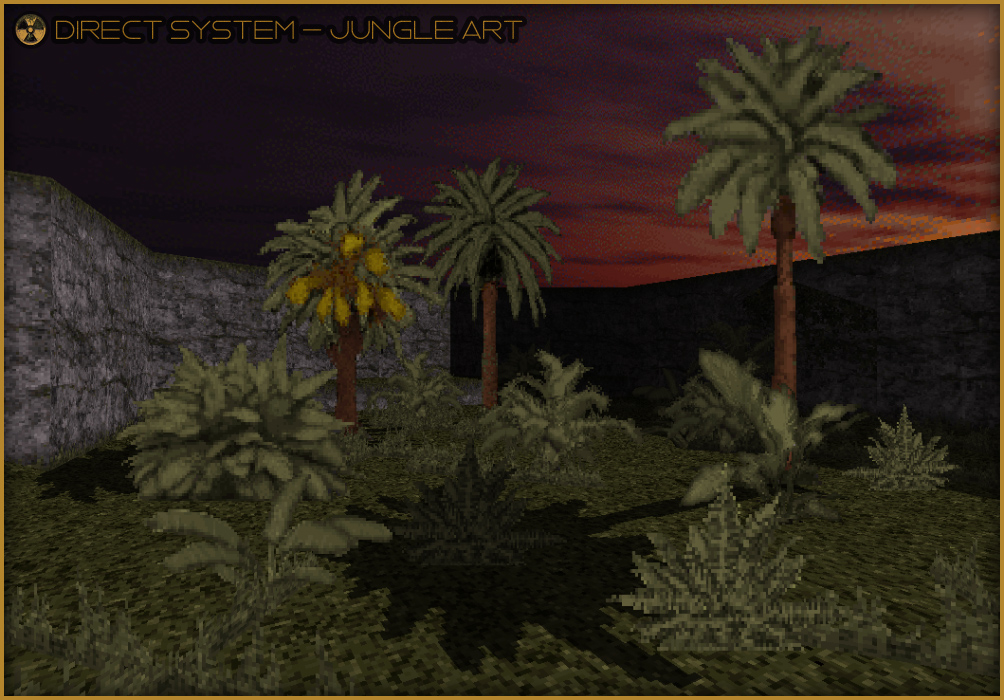 Currently jungle art is pretty crude but it's something I'll polish 'em up at final stages. After all, it's just me working on this mod.
Also something I worked on was creating a new intro video for the mod.
Kept it all late 90s look for it. Limited colors, simple modelling and very short.