Planned Features:
Factions
Specializing in heavy cavalry and holy units.
The knights and priests of the Holy Empire worship the unique Goddess of Light, who bestows blessings upon them. Their aim is to lead a life worthy of the Goddess' ideals of Truth and Purity, to shape the world in her image and to spread her sacred Light (in theory :D ) .
Skills
The Convents: They contain sisters, a powerful infantry unit, the hero can recruit them for free if the convent considers the hero to be worthy, and that the fight is just and honorable (if you have plundered villages, the sisters will not join you...).
Alignment: unclear
specialized in archery and crafts.
Long involved in Ashan's affairs, these elves now live secluded in secular forests, they don't like intrusions, they are weakened by internal quarrels.
Skills
Symbiosis: Benefits from an obedience bonus for deer and unicorn mounts.
Alignment: unclear
Specializing in light infantry, huge armies.
Called Elenites, they are a community of scholars, who study the secrets of life and death.
Skills
Aura: Unique to necromancers, the higher this characteristic, the more dead the necromancer can control, the more powerful the dead living units are, the less chance they have of escaping or rebelling (because the more powerful a unit is, the more rebellious it is).
Modeling: Creates a large creature by aggregating corpses, the life span and power of the creature and will depend on your level in Aura.
Weapons of pestilence: Units killed with a "Cursed" weapon automatically become corpses/ghosts at your service (if you have the Aura skill).
Alignment: diplomatist
The Dark Elves are renegades of the Woodland who have made a pact with the mysterious Faceless and now live underground. Forced to hear the constant whispers of the world.
Specializing in agile cavalry with lances and highly mobile infantry'.

Skills
Infiltration: This feature allows heroes to infiltrate enemy areas without waking up attention, poisoning supplies and capturing personalities.
Sacrificial pit: mixing prisoners with animals to create monsters (elf + buffalo = minautor)
Alignment: diplomatist
Specialized in heavy infantry and crossbows.
From a series of scattered clans, the Dwarves have evolved into a powerful nation, capable of defending themselves against all enemies.
Drawf workforce: gold mines and gem mines give *3 more resources,
Alignment: neutral
Sanctuary

Specialized in martial arts and Yumi (longbows)
Sanctuary is a small faction. Pacifists, they are heavily defensively focused, featuring a faction ability that grants additional life force and defenses.
Skills
Kensei Dojos: produce legendary longbow archers and Monks
Alignment: Pacifists
Neutral Groups

Often powerful, they can be friends as well as enemies. they have little or no territory.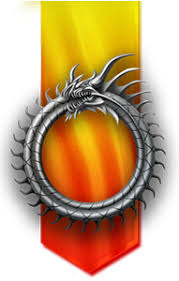 The infernos: they occasionally come out of the earth to sow chaos, they take prisoners who join their army, which grows as the game progresses.
Killing a regiment, big or small, brings a tear to Asha's eye. no one knows for who or what they fight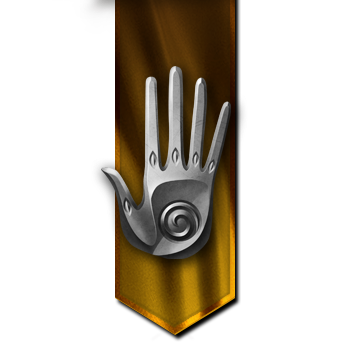 The Orcs: controlled by the magic of a powerful and mysterious magician, they obey her authority alone. By neutralizing the magician you can either control the orcs or free them, creating a new faction = the Stronghold...
---------------------Misc Features---------------------
Mounts:
(sorted by rarity)
Donkey----- BAD speed -------- BAD charge --- BAD agility ------ BAD obedience ---

Maximum Cuteness

Horses ----- Great speed ------ Medium charge --- good agility --------- maximum obedience
Cervids ---- Average speed ----Maximum charge - average agility ------poor obedience
Reptiles-----Great speed ------ Poor charge ------- maximum agility ----obedience good
Unicorns --- Maximum speed - Good charge ------- good agility--------- obedience very bad

Tear of Asha :
This rare object is used to
- Recruit a legendary unit (example: Angel for humans, Reapers for Necromancers etc...)
- Exchange for powerful artefacts
- Make one of your fiefdoms prosperous
- Put a curse on an enemy Faction...


And more....