Paint It Jack was originally designed to look like an old school arcade game with Pac Man being a major influence. Of course with my limited art skills and low effort for the prototype, it didn't look great but I did like the style. However I somewhat suspect that I was alone in that.
With the new project I've decided to use multiple worlds with very different art styles. One will have similarities with the previous game using neon colours on a black background. It will be full of bold colours and whilst arguably a little gharish, it will keep faith the original design.
However with the other two worlds that I am planning for the initial release, I hope to have a much higher quality of visuals. My initial work, with the help of my wife, is leading me to think this will be the best looking game (excluding Invertical Touch as Hunted Cow provided the art for that!), although the bar I've set is pretty low…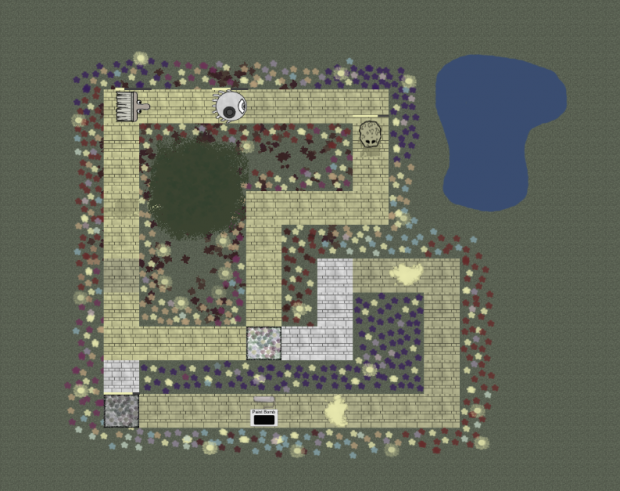 I'm hoping it will be quite fun to play with shaders rather than having eye bleeding colour. I also want to have the whole environment gains colour as you paint more of the level, rather than just the path.
The characters and items will all be getting a revamp. Sticking to a top down view makes this a little more challenging but I won't leave assets as "job done" once I've completed my first go. I hope to rework them, try again and give myself a range of options. With my birthday coming up I'm also thinking of just asking for her artistic talents as a birthday present!