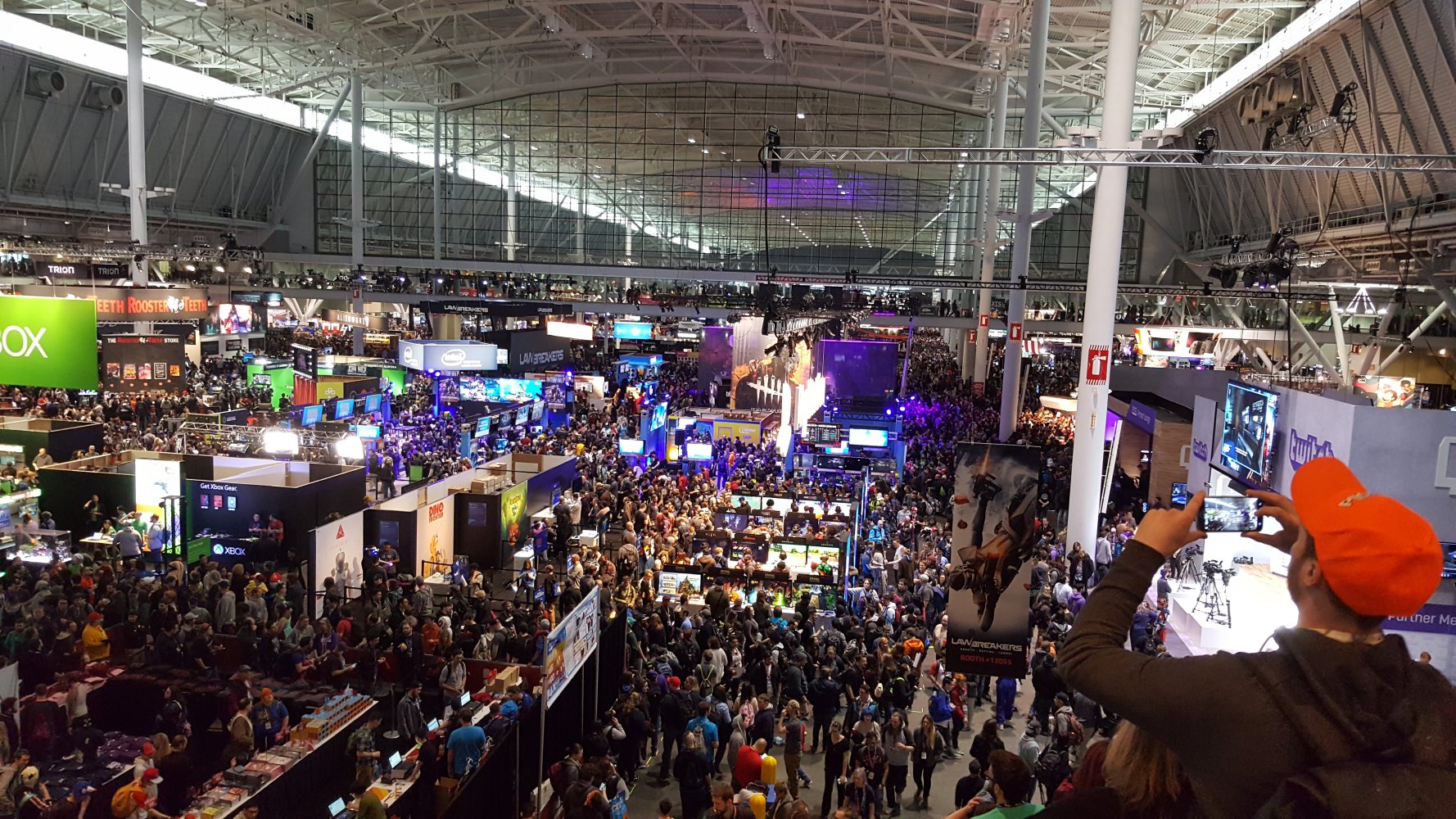 One of my long running dreams was exhibiting my game at Penny Arcade Expo (PAX). A show that I had written off long ago due to cost, distance, and competition. So it came as a complete shock and surprise to me when I received an email inviting A Cat's Manor to be part of PAX! My game was offered the chance to be part of the Rising booth at Penny Arcade Expo East 2017 Boston. I gladly accepted the honor, and it was one hell of a ride!
PAX Rising is a booth space that represents a selection of standout indie titles who are doing something special. I was very honored that A Cat's Manor was selected to be showcased among "Rising" titles, because it was humbling seeing the level of games displayed by my neighbors. Very polished, playable, innovative, great graphics, better setups... these were some trully amazing indie devs there!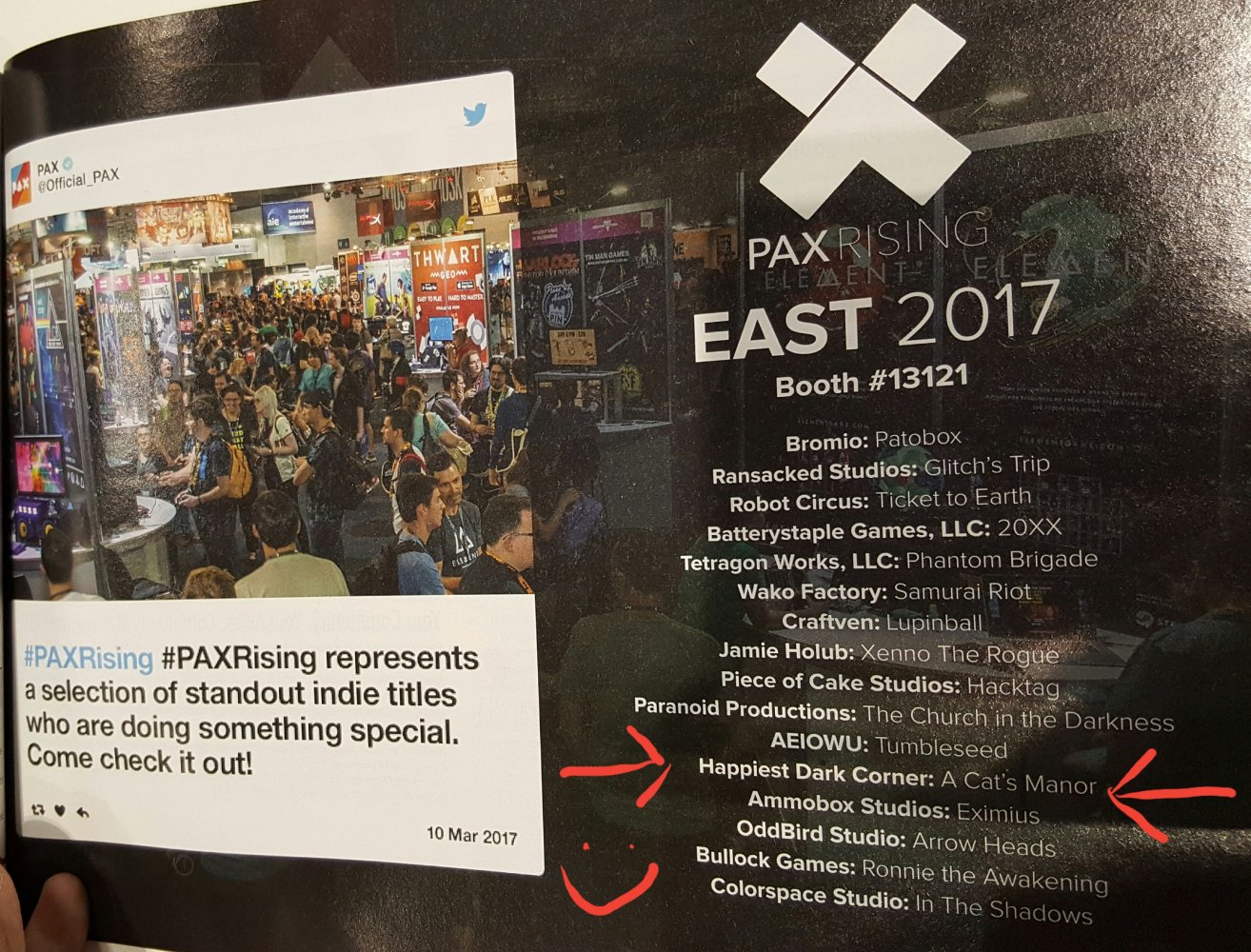 Nothing could have prepared me for how massive this show was! The show floor was immense! Not counting the board game area, the tournaments, the lounges, theaters, playrooms, workshops above. It was simply massive! The amount of indie developers and studios there eclipsed the big players.
Even the crowds it drew were massive! Each morning I'd go take a look at the visitors lines piling up since 7am. Each corner of the convention building had its own lines. And when the countdown reaches 10am, the horde is let in. Crowds just make a run for it in a very energetic spectacle.
For three days, visitors of PAX East 2017 got the chance to try out A Cat's Manor first hand. This would be the first time A Cat's Manor be playable at a public event in the United States. It's first test at the hands of a Western audience... and how did the cat fair? Take a look at the pictures!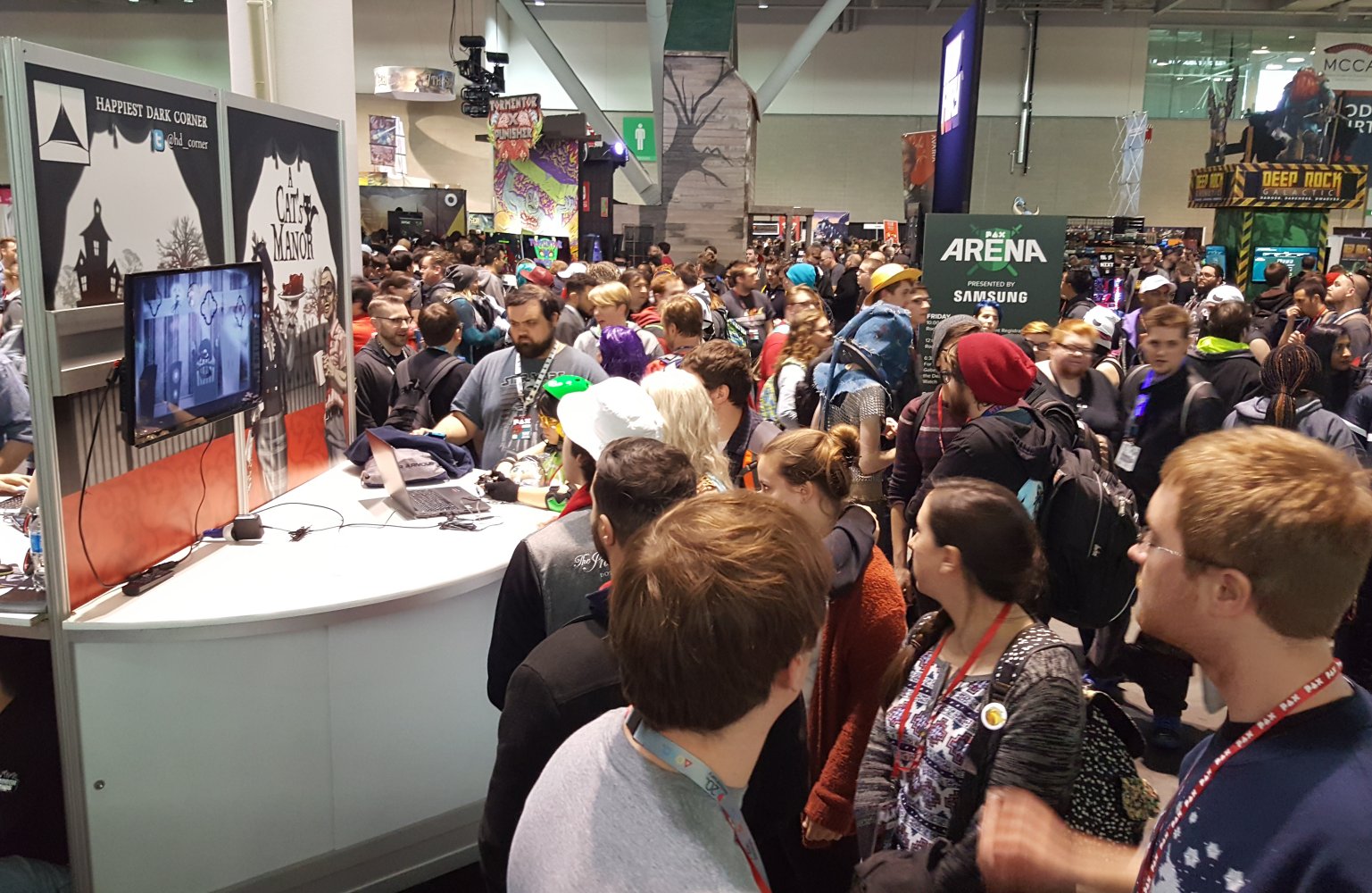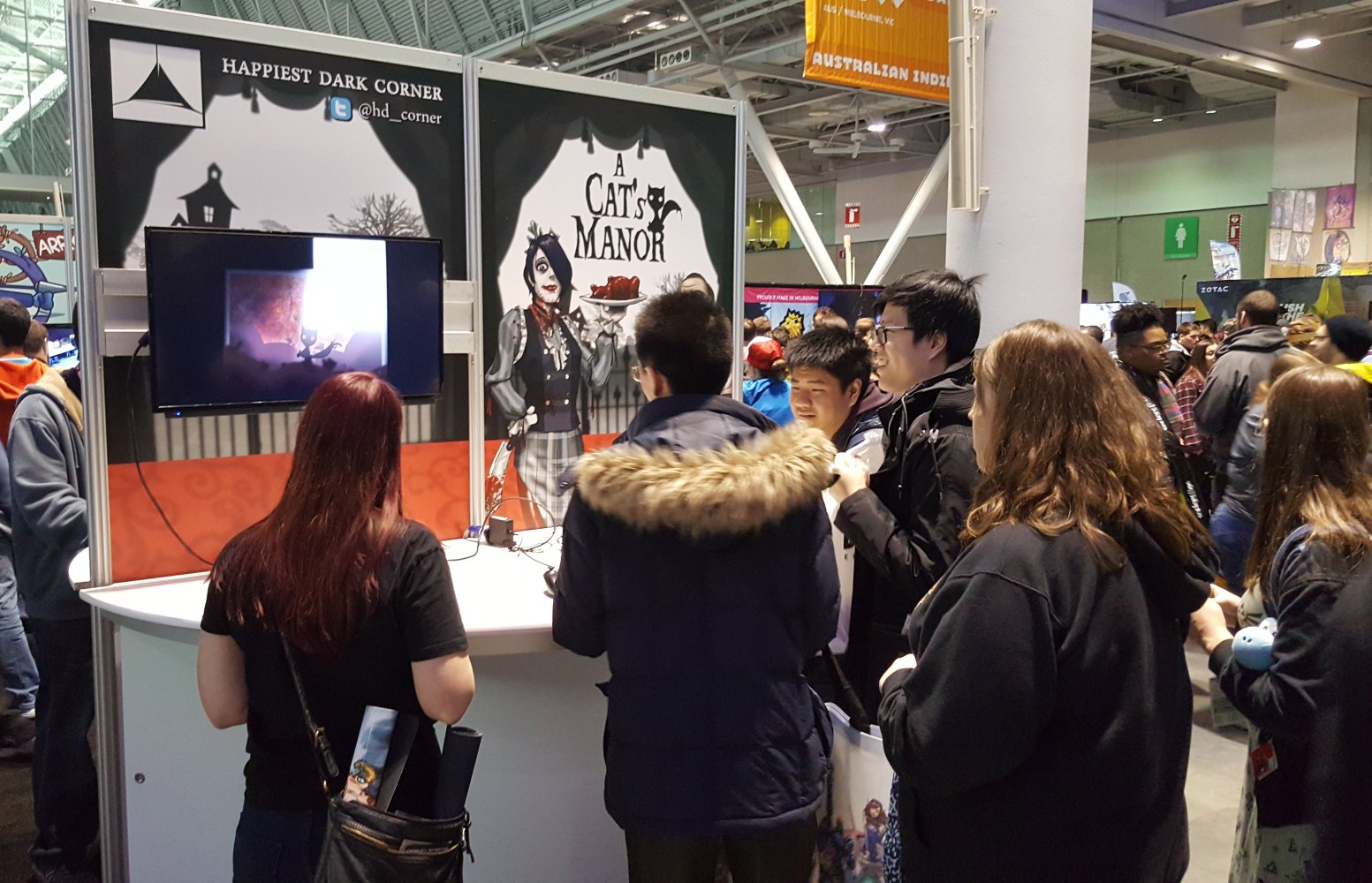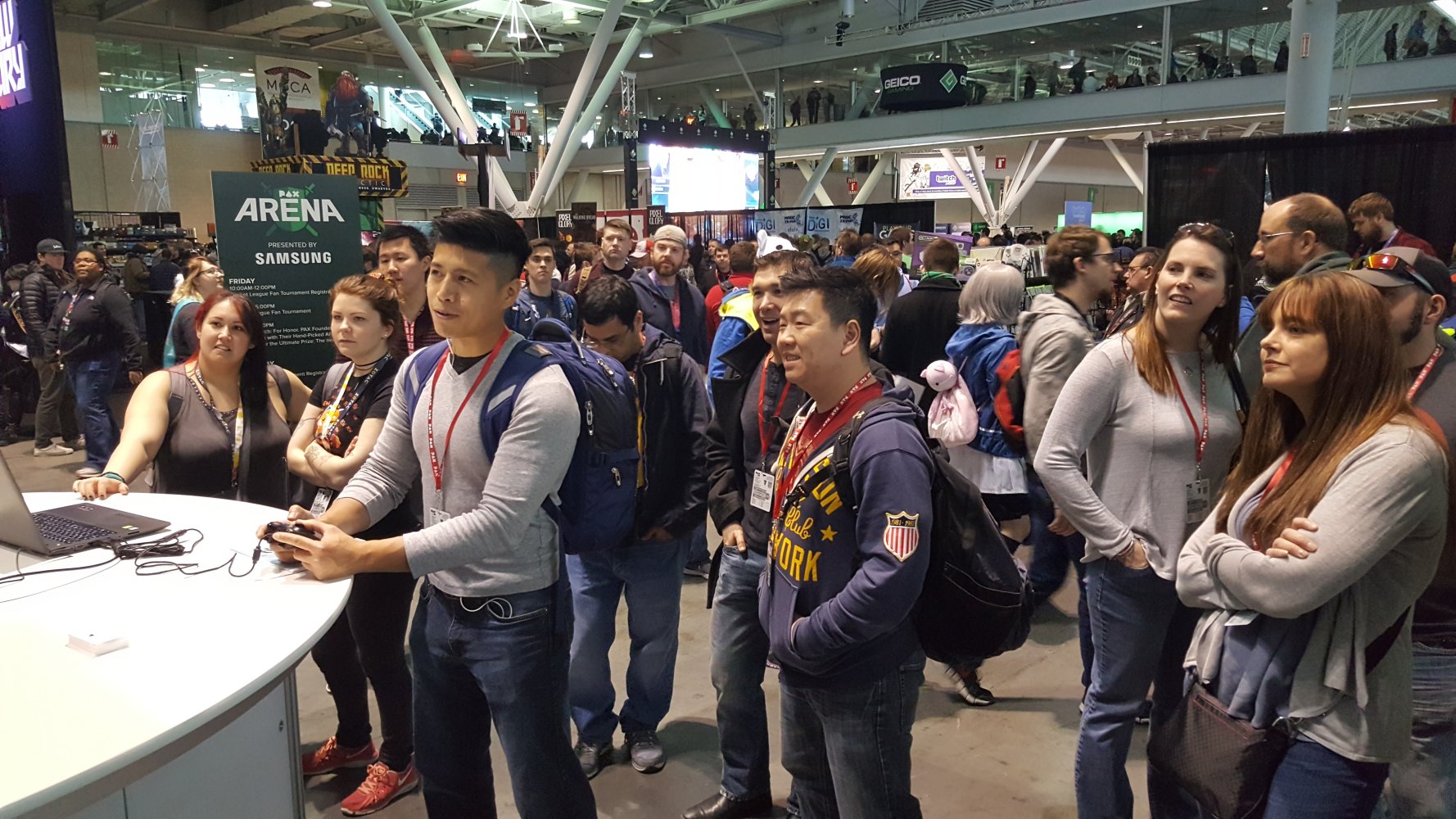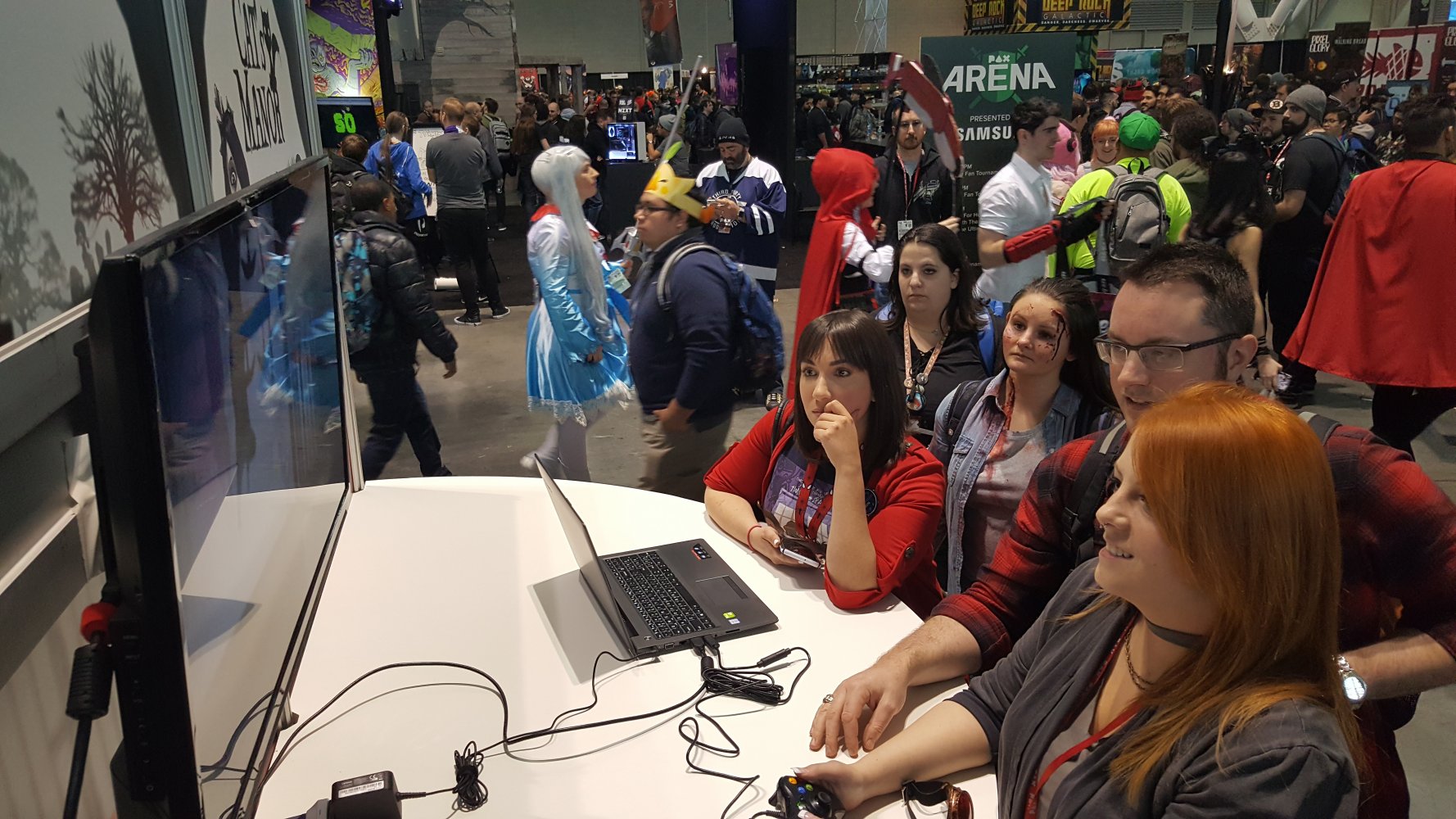 Visitors and gamers absolutely loved it! A Cat's Manor managed to successfully pull in crowds the whole time it was displayed. Getting praised for its art style, creepy atmosphere, cute and lovable main character, voice acting, and amazing soundtrack. People were queuing up to play it. People who played just wouldn't let go! Lots questions, interviews, offers, discussions. A Cat's Manor was a success!
We even got live playtime interview on the XSplit show. Chris got us a time slot and set us up technically. The lovely Anna interviewed me, we talked about the game and the story behind it and it's creator while we played the game.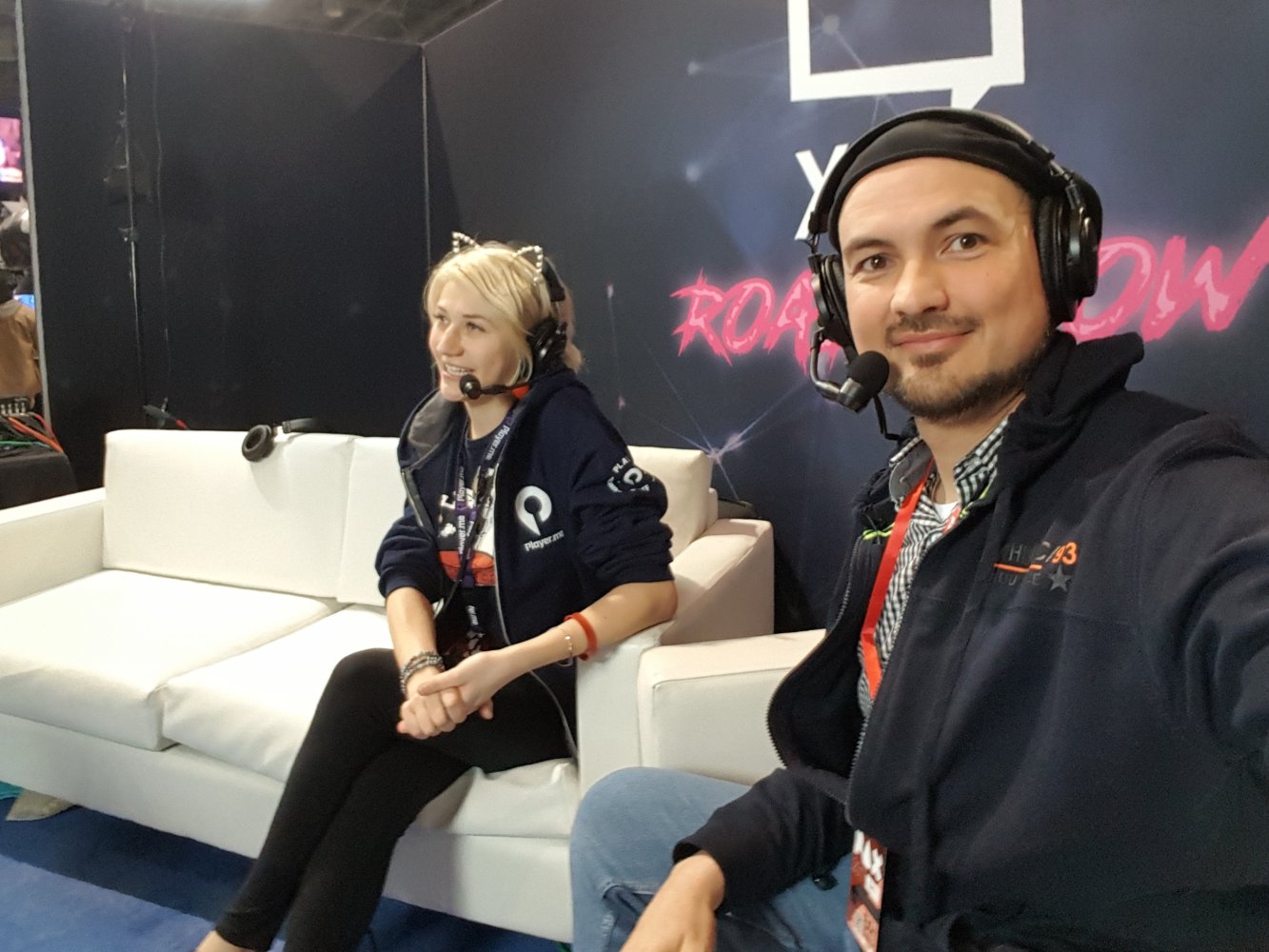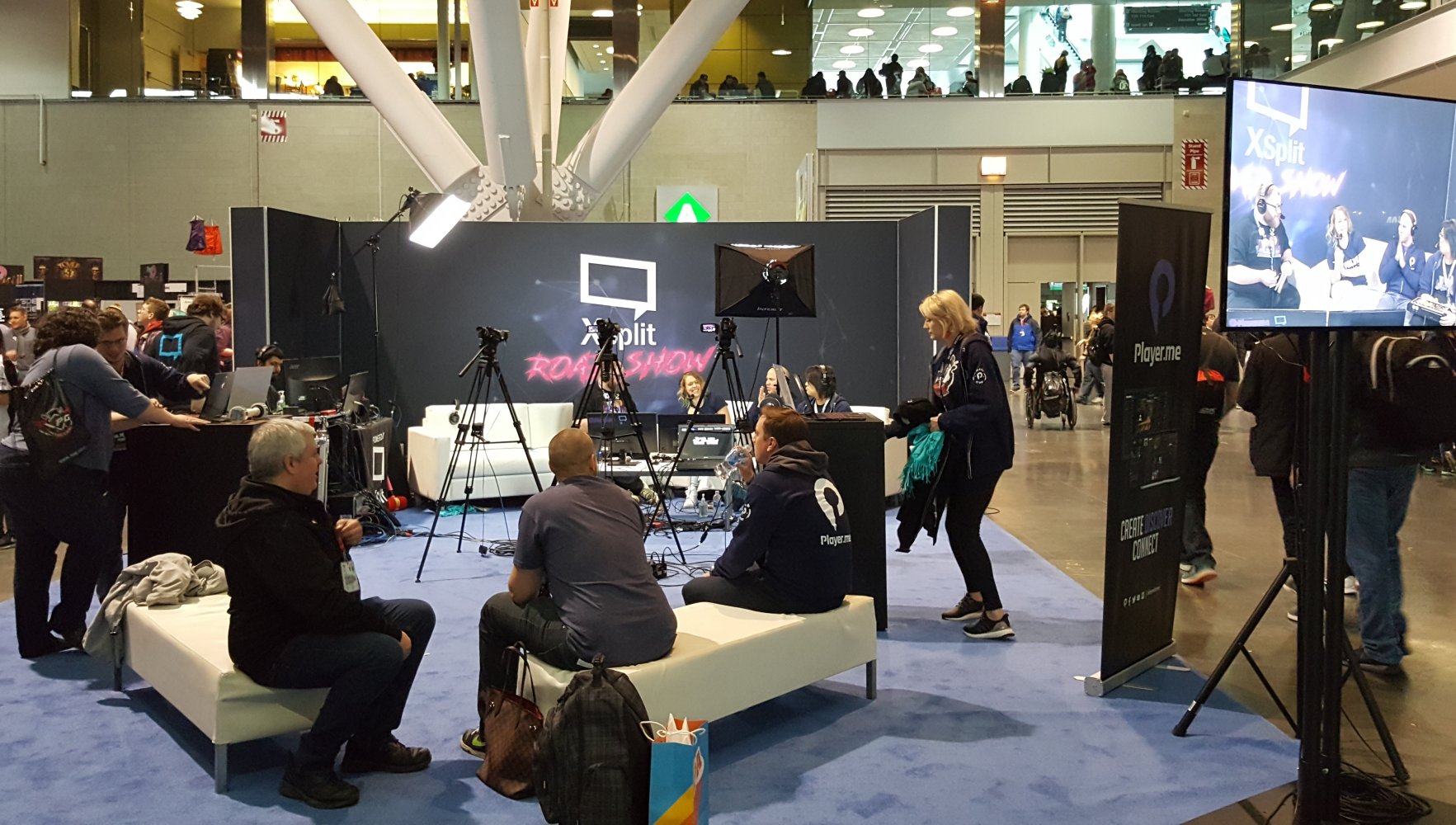 Granted it wasn't all smooth sailing. I did run into some nuisances. The build for the show had game breaking bugs. I even forgot a debug feature active in there! Luckily I had an old, but more stable build in a flash memory in my bag. Yet even with the old stable build, a new game breaking bug emerged for the first time for the first player of the day! Talk about bad omens!
I only managed to get business cards with me into the show, and those ran out on the first day! So I had to print more and luckily there was a print shop nearby. It was exhausting cause I basically stood there on my feet for 12 straight hours for 3 days. No breaks for food nor toilet runs!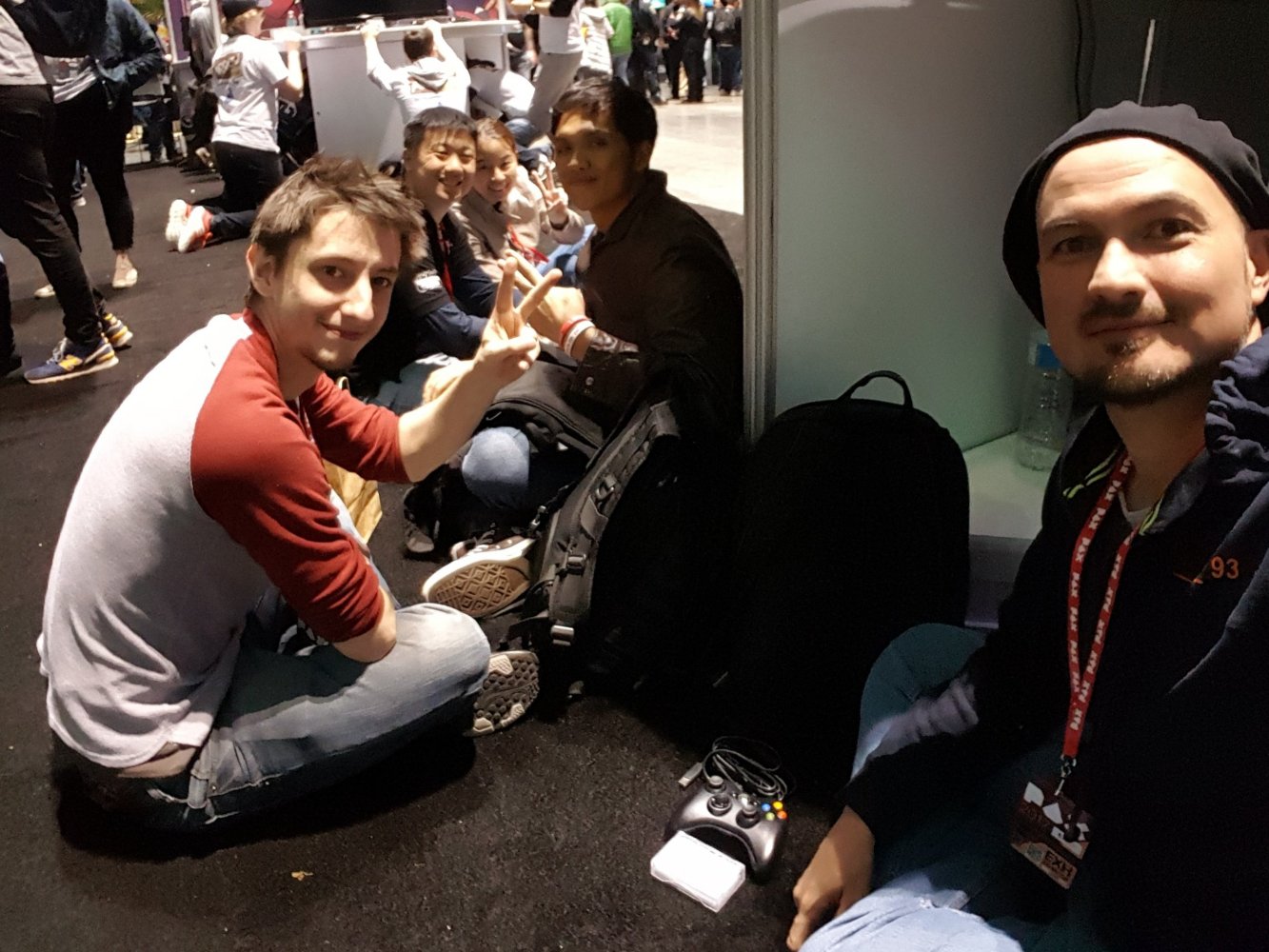 Penny Arcade Expo East was an amazing experience. The exposure and opportunities you get there is unparalleled. The organizers were super helpful and made sure things went at smoothly as possibly. Lots of game related parties filled the city during the days of the event. So it was great mingling with the local devs and checking out their creations.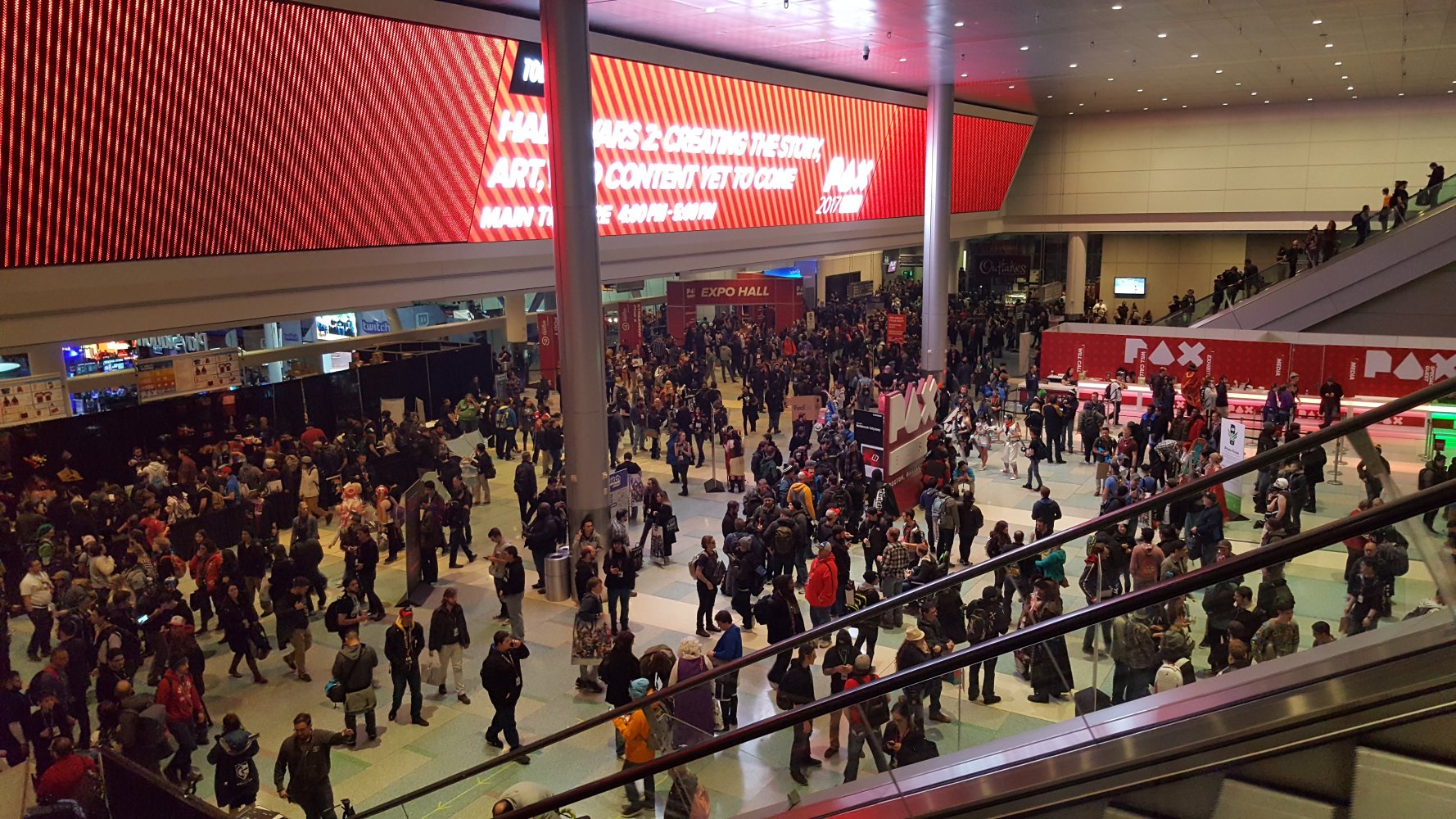 All that's left now is finishing the game and getting ready for it's imminent release. If the reception at PAX is anything to go buy, it looks like the Cat has a promising future ahead of it!