Hey guys, this week's update is just a small interim update until we have more good stuff to show you next week.
The Painting:
This concept piece is actually not that new at all, which is part of why I figured I could throw this out as our interim update. The last few weeks have been slow due to the holidays but we are starting to get back into the groove of development. So I hope you like this piece while we can prepare better stuff for next week, and, as always, leave your feedback for us.
The Holidays:
Well, like I said before, we all had good holidays and we hope you did too. Our's were so good in fact that development for Wake Up Call almost completely halted for a bit. But do not fear, we have not given up, we were just too busy having fun with family and friends. But we are back now, and kicking development into gear again.
Next Week:
Well, I think I have built up next week enough, so I will give you a little sneak peek. Next week you will probably see two things, to make up for this one being lamer than usual. In addition, the things you will see will probably include the first ever in game shot of our target demo level in development. Woah, ok that is enough, I hope I just gave you goose bumps. Anyways, here is the painting and we can't wait to show ff what has been happening.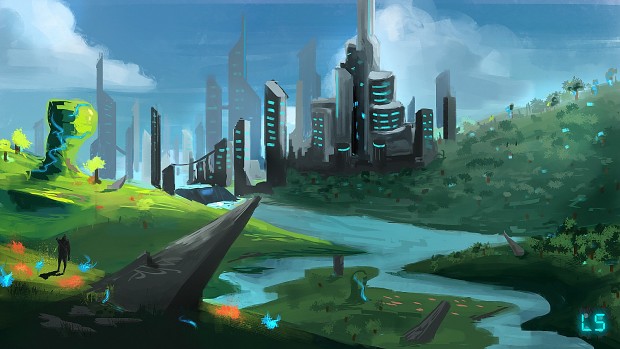 Also, check out our Facebook and Google+ pages:
Facebook.com
Plus.google.com
Thanks again for tuning in and helping us out with your comments and feedback.
-Millan Singh, aka fragfest2012