Brand new version is finally out now! Freatured a remake-over of whole terrain into a detailed one, I tried my best to create an environment that has actual "fantasy" feeling into the map. Here's a preview for some of them (with fog and weather effect deactivated in WE), the picture are small, so you'd better experience it directly in the game (and they're looks more better in the game).


There are also two small village which has a port feature that can made you access another island beside using warp feature: Evergreen and Jejunia (Jejunia name was taken from Jeju Island. haha)
As well as a new dungeon: Molten Core with Ragnaros the Firelord as the final Boss of the dungeon. As a miscellaneous feature, there's a Dungeon Stone that you can find in the front of dungeon, to gain information about dungeon history and list of dungeon bosses that available.


And beside whole terrain remake-over and new dungeon, of course there also new classes as well. 1 Warrior and 2 Hunter has joining the adventure! I choose 2 spec of Hunter as in previous version, Rogue class is the only one Agility-based character. Don't forget to check them out!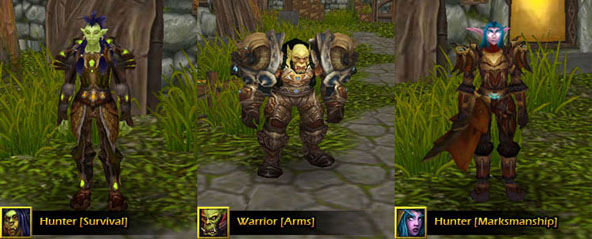 Beside new classes, there are also 2 playable secret memorable characters of legend from Warcraft III history: Arthas Menethil (as Paladin) and Grom Hellscream (as Warrior) that you can get as you play the game further!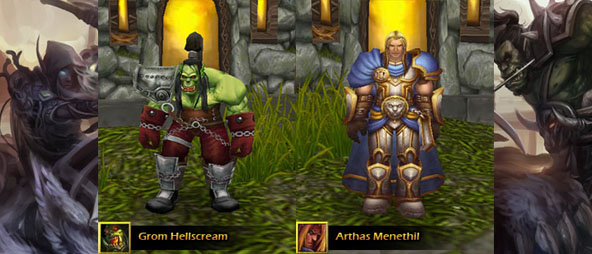 Don't forget about the previous classes, beside some abilities changes, I also made some visual changes on them as well! (see the complete class changes on Latest Download changelog)
Mage visual change: New Fire Mage reskin mix and match between Kael'thas original skin and Mage tier 13 Timelord's. Surprisingly, they fit well somehow. And a new Shoulder for Frost Mage, with mesh edited from Distant Land staff.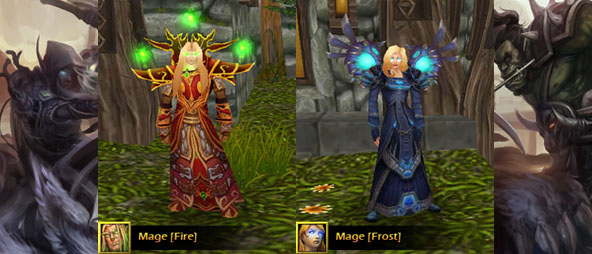 Beside visual change on mages, there also slight visual change on Death Knight as well! I've changed the Blood Death Knight shoulder to an actual one, the shoulder size is higher eventhough I had reducing the polies but it's alright, I'm size wise enough. As for Frost Death Knight, I had change it's reskin to be more Frossy and Darker.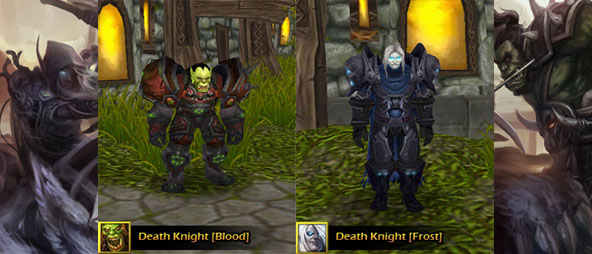 Beside all of the updates above, brand new version also featured with fancy changeable weapon attachments as you change your weapon (over 30 attachments variations), more than 200 new items, as well as NPC new way of interaction, Save/Load implemented, and more! I hope you enjoy this new version as I enjoy developing this (especially pretty much time taking work I've spend for reducing every single of WoW models materials polycount in order to make the map size not easily above 8mb and still able to be played by multiplayer)

- Regards, Andrea Riona