Development has been going pretty slow these past few days, exams are taking my energy away!
Specially history, since my memory tends to fail me quite often XD! Ive had times where I try to move code from one class to another (For a cleaner workspace, I tend to make a huge mess with my code!) and completely forget I had something on the clipboard. There goes precious code I took my
time working on D;
On another note, I got a new artist for the HUD! Cant wait to see what comes of it :D The current one looks too plain, It definitely needs a rework. Im just glad the artwork is getting more attention than before, im getting alot of stuff to work with!
Someone was also kind enough to contribute with some water attacks!
Huge thanks to niveker7, which will be getting a shoutout next update!
Here is one of the sprites, I loved it.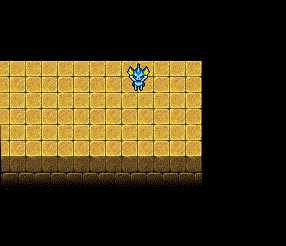 The image above is a demonstration of hydro pump.
There will be tweaks ingame making a more fancy attack animation.