I really need to stop drinking coffee in the morning. It kinda makes me sick and have to poop but from what I hear that's quite normal. I don't understand why others would do it but then again if I can't understand myself why even bother trying to think like someone else. I really hate making a model and it turning out to be alright but not what you wanted like what happened with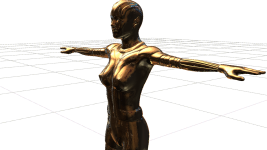 That model right dere. It's not bad but I was not like ....anyway I just don't like it really and I'm not going to use it but I don't want it to go to waste. eh i'll find a place for it even if it is to finish up a portfolio or something. Next time i'll go start out with a game plan and be like what niggas and bitches woot!! I feel like there should be more but I have nothing to write? eh maybe i'll figure it out later and put something else up.
Now let the Bass cannon kick it!!