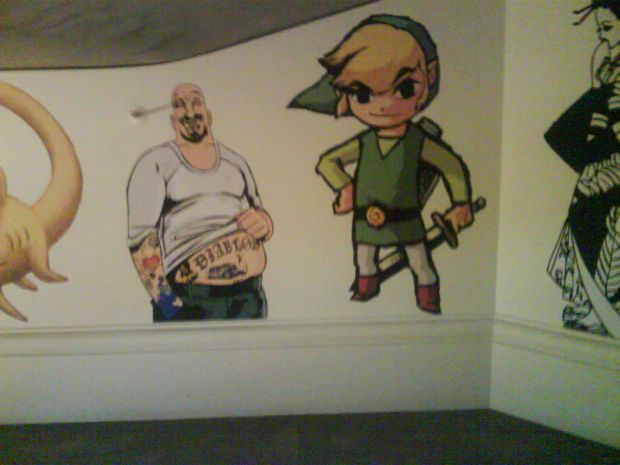 Just recently got back from an opening at the Vancouver Art Gallery for their new exhibit called KRAZY! The Delirious World of Anime + Comics + Video Games + Art.
Its served as a bit of a refreshing reminder of how much games (and comics, animation and Anime) have impacted our culture, everybody's culture. Here I was, celebrating and observing games as art in a public forum filled with people of all ages, many of which wouldn't be considered gamers. It wasn't something like the Games Developers Conference or E3 where everyone in attendance is deeply rooted and/or attached to computer and video games in some way. It was wild to just see people taking in the huge projection of 20 different screens of Quake 1 being played simultaneously in an art gallery. Quake 1! It also kinda of opened my eyes to how ubiquitous computer and video gaming in all its forms has really become and how in the the future it will be near impossible to find anyone who isn't a gamer on some level.
The computer and video games part of this exhibit was co-curated by Will Wright, who was asked to help select a very limited amount of works that he believed to be the most influential to his area of expertise. Here's the titles that were up on display:
Pac-man
Civilization
Super Mario World
Legend of Zelda: Wind Waker
Quake 1
Grand Theft Auto (3, Vice City and San Andreas)
Sims
Spore
It was great to attend the opening and if you are in the Vancouver area this summer (the exhibit ends September 17), it's worth checking out the entire exhibit (lots of stuff on the comics, animation and Anime side of things). Will Wright will also be in town and presenting a lecture June 4th on the importance of video games in our culture.