This is the start of our dev blog. We are currently developing Project Under, which is in essence a Metroidvania with more RPG elements to it.
So far we have in terms of programming:
AABB collision
Per pixel collision
Animations engine
Parallax scrolling
I've been working on the physics engine, I'm having a difficult time to know how far the player should jump, how fast, etc etc. I think I'm going to play with values until something looks good.
As you can see in our gallery the first image of the game, we are testing collision with the ground, the green tiles are there for testing the collision when the character jumps (WIP).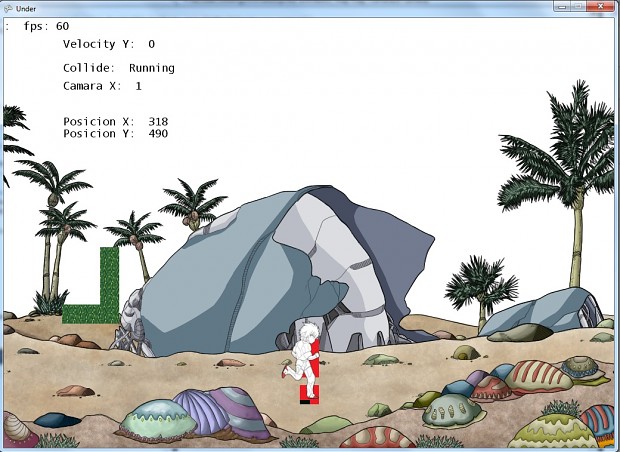 Alright then, that's about it so far. I'll keep working on that physics engine and post a video soon.
- Noe