So a mate of mine recently had a birthday which happened to be the same day that Left 4 Dead being released. Naturally myself, Ryan and Rhea (Rhea being the one who's birthday it was) were anticipating its release with more then 20 hours spent playing the 4 minute long single player demo.
Mr. Anderson and I cooked up a idea to make a cake that looks like the hand from the cover of Left 4 Dead. We didn't do much cooking so we just paid someone else to do it for us. Best cake I never not made. I know what your thinking "Pics or it didn't happen, pfft a Left 4 Dead cake that's absurd". Well looks like I get the last laugh HA HA AHHAHHAHAHA cos I do have pics. HA HA.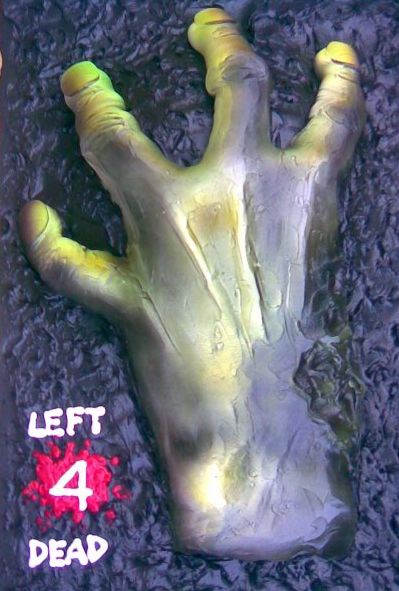 Speaking about Left 4 Dead I'm addicted to Vs Mode, which is a blast to play. Personal fav is the Smoker as its the most skilful class of infected followed closely by the Boomer, which is one of the very hardest ones to play. If you ever play with me and you get the honour of being the Tank please learn how to play it so you don't kill your team mates. I don't know how many times I've been killed because I pounced someone and the Tank wants the kill. Worth the $60 I payed for it. So grab is asap.
Also if you guys have not seen my latest video here is a link, apparently it's my best vid yet so have a look if you have not done so already. It's hard to believe Half-Life is 10 years old as it being one of the very first FPS (possibly the first) that I ever played doing this video really brought back some awesome memories. Don't forget to Digg the article!