Oh yeah i went out last night with all the uni boys and girls, and it was freakin fun!!!!!
So lets get this straight as much as i love to eat steak i hate the always disappointing promise of epic steak that is so awesome. So i had a reef and beef and they had to butterfly the steak to cook it faster but the funny thing that gosh darn stream was still smaller then my fist. Dirty buggers, the shrimp on the other hand was squired head, tail and all. Brilliant like im going to eat a fucking shrimp head. Yay.
Aside from that, if anyone is in Brisbane and you want to go drinking i wouldn't get beer from the tap because the normally tasty beer and scotch that i treat myself more then i should was watered down beyond all belief. So we did shots instead 4 shots of sambooka later we went for a bar crawl and ended up in a pancake house with a bar. Yes a freaking pancake house! With beer! What is even cooler i knew the bar keep from Cairns and he is doing the uni (college) course i did last year! Needless to say when i requested David Bowie you knew the night was gonna rock. Also within this awesome pub where some girls dressed as umm fansy dress, like snow-white and junk. Anywayz they where having a birthday party and had too much cake so we nicked a few pieces! Oh yeah and i also nicked a punnet of strawberries from the barkeep!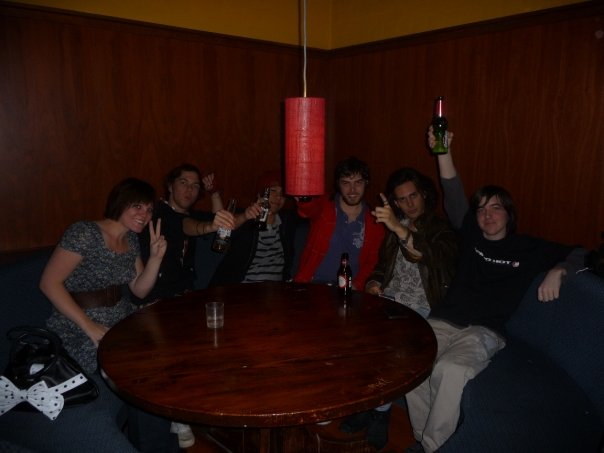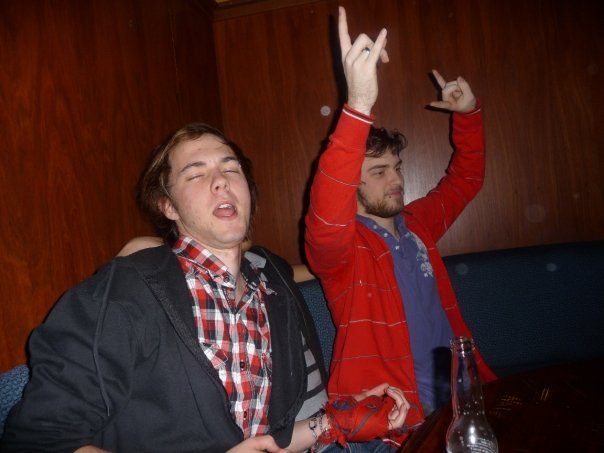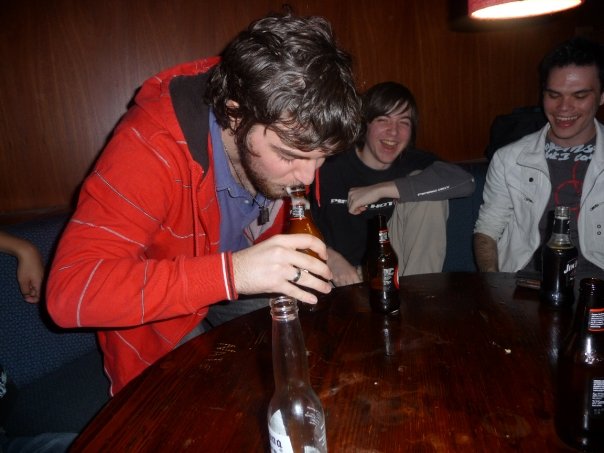 Not to mention The Living End's new album is out oh yeah good time :D, and i know i need to shave, its cold, sue me!
Now these guys are awesome, last year i was able to have a few beers with the guys, btw there darts suck.