Artists located Anywhere.
This position is unpaid. We work on the mod in our free time for experience.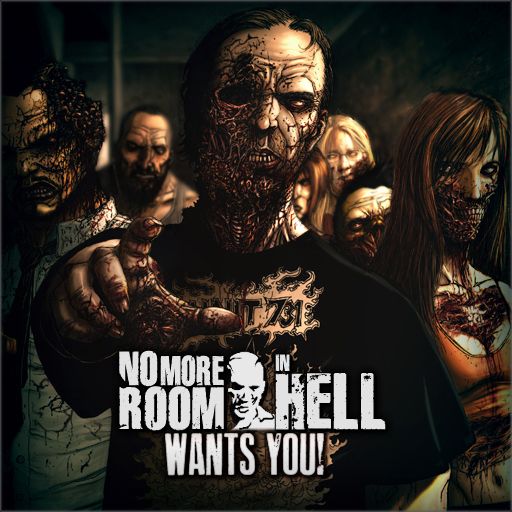 Third-Person Animator
No More Room in Hell is on the lookout for talented Third-Person Animators. We have a dedicated team of developers who work on the mod in their free-time. This position is UNPAID. By working with us you will grow a healthy portfolio for future opportunities in the business as well as the unparallelled experience that comes with modding. Do you have the initiative to work on PC Gamer's 2011 Mod of the Year? We look forward to working with you and developing one hell of a mod!
Job Description
The mod is developed on the 2007 Source Engine. You will be animating mutilated and horrifying zombies, tactical National Guard units, and general player animations. You may be working with other animators. We are a mod team, not a professional studio. We do not expect you to put in 40 hours a week. We simply ask that you make development happen and enjoy your work!
Requirements
Able to produce fluid and realistic animations
Understands animation pipeline for the Source Engine 2007
Communicates and works well with a team
Must present accurate examples of your work
What is No More Room in Hell?
Find a complete description on our website!
"No More Room in Hell" is a free to play Half-Life 2 mod. It's a multiplayer, 8 player co-op survival horror game with a focus on semi-realism. It was inspired by the "Of The Dead" zombie franchise which is where it gets its namesake.
The mod was released on Halloween of 2011. It went on to win PC Gamer's Mod of the Year. Since then the mod has released several major patches with the latest build reaching over 200,000 downloads. We are set to release our next patch in the first week of September.
Other Positions Available!
Source Programmers Character Artists Sound Engineers Concept Artists Level Designers Texture Artists





www.nomoreroominhell.com
To Apply
Simply send your application to nmrihmod@gmail.com or apply on our forums: Nomoreroominhell.com | Please provide accurate examples of your work!