---

=Active Battlegroups=
These are the Battlegroups the Mandalorians have at their disposal, the warriors that serve advance the goals of the people they swore to protect.
Status: 100%
Strength: 6.
Commanders: 3.
Evaar Task Force
The Evaar Task Force is a minor force that exists to teach newer commanders the basics, they are little more then a large patrol force and should be deployed in conjunction with larger Battlegroups.

Commander:
Status: 100%
1x Lictor-class
10x Jehavey'ir-class
10x Crusader-class
Vercopa Battlegroup
When Wout became Mandalore the Saviour he changed his signature Defence Fleet for an offensive one. The legendary Vercopa Battlegroup that had served under Darth Kairn during the Second Battle of Coruscant had distinguished itself in the following years by being at the forefront of many battles.
Motto: "Those who can't keep up with technology will be buried beneath it."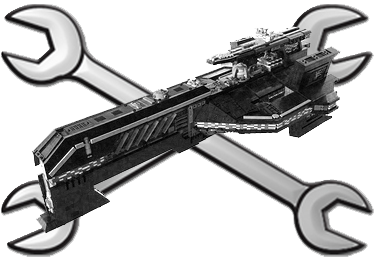 Commander: Wout
Status: 100%
1 Shadow-class
8 Kandosii-class
9 Keldabe-class
9 Aggressor-class
5 Mandalorian Carrier
23 Lictor-class
16 Crusader-class
Dha Battlegroup
A true terror to its enemies. The decorated veterans that serve under the famous commander Adenn in the Dha Battlegroup are true Mandalorian heroes, time and again have they proven their worth in ways thought unthinkable. Their motto: "Forged by Fire" holds true to their warrior spirit.
Motto: "Forged by Fire."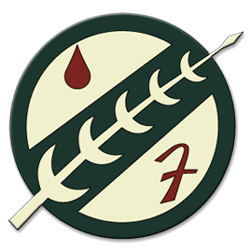 Commander: Adenn
Status: 100%
15 Keldabe-Class
5 Kyramud-type
7 Kandosii-class
10 Aggressor-class
10 Vengeance-Class
10 Jehavey'ir-type
1 Interdictor Star Destroyer
2 Mandalorian Carriers
20 Crusader-Class
Kad Battlegroup
Battlegroup Kad is the first and primary assault force of the Mandalorians, equipped with fast, light ships that were previously attached to Battlegroups in the former Mandalorian Empire, including several ships of the famed Kad'ara Battlegroup, the ships in this Battlegroup are strong and when used effectively can bring down a force larger then itself.
Motto: "Mandalore's sword."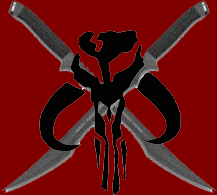 Commander:
Status: 100%
1x Shadow-class
5x Kandosii-class
10x Lictor-class
20x Crusader-class
20x Jehavey'ir-class
20x Aggressor-class
3x Mandalorian Carrier
1x Kyramud Battleship
Aran Battlegroup
This Battlegroup is the most important force in defence of Mandalore and consists of many Bestine and Tarisian volunteers of the former Bestine and Taris Defence Forces. The Battlegroup is largely composed of heavy duty ships that are very durable.
They are supposed to keep the enemy off bay until more forces converge however its more then able to stand on its own and defeat enemy forces.
Motto: "Mandalore's shield."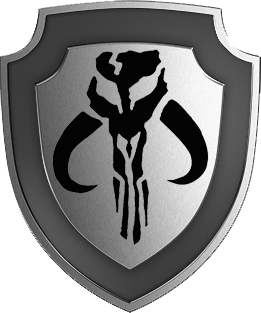 Commander:
Status: 100%
1x Shadow-class
10x Kandosii-class
10x Krayt-class
34x Lictor-class
25x Crusader-class
Joruur Battlegroup
The Joruur Battlegroup was forged in the fires of the Rendili Crisis when the New Galactic Republic tried to resist Mandalorian might. The men and women in the Battlegroup are proud of their achievement, years later their descendants would be the biggest contributor to the demise of the New Galactic Republic.
Motto: "Preventing crisis."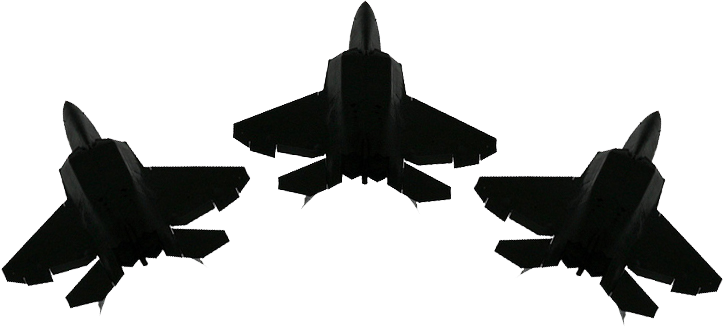 Commander:
Status: 100%
20 Kandosii-class
15 Keldabe-class
17 Aggressor-class
10 Lictor-class
15 Crusader-class
3 Mandalorian Carrier
Yaim Battlegroup
Originally a colonial Battlegroup tasked with supporting Mandalorian occupations, it later was recalled and dry docked on a secure location until command sorts of what to do with a colonization force in a already colonized Sector.
Motto: "We fight for our home."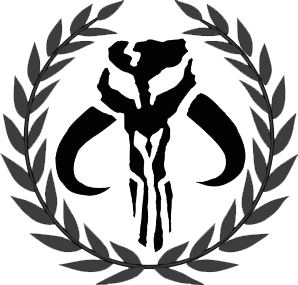 Commander:
Status: 100%
13x Kyramud-class
10x Lictor-class
10x Jehavey'ir VI-class
20x Crusader-class
---
"Mandalorians believe confrontation is required for growth, on the personal as well as the cultural level. War is the Mandalorian way of life."
-Jedi Master Gnost-Dural