6 waves (you would be able to restart without loading map again, but when you die, you have to reload)
5 wave types (classic, Assasination, Vip Protection, DSP, Beast Slay)
1 map (Security)
20 playable characters (Moddb.com)
Command Center (signed as v 0.1)
Locust from GoW 2 & 3 (Moddb.com) List of excluded locust

is

below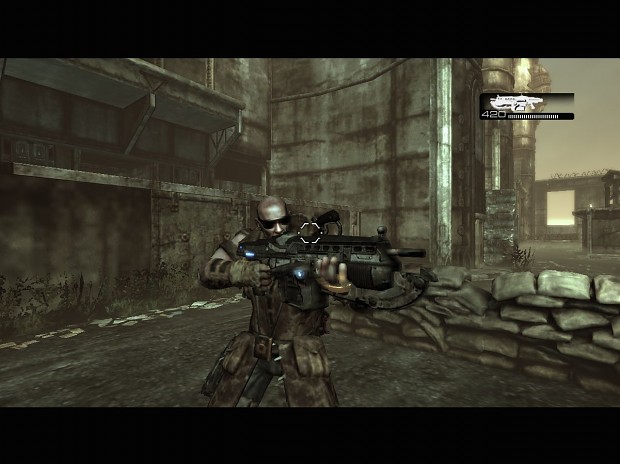 Note that it's quite early release, so bugs and other errors can be encountered very often. If you encounter some bugs, write it on forum (Moddb.com).
Myrrah
Palace Guard
Flame Boomer
Bloodmount
Mauler
Skorge
Lambent Drone
Sire
Beast Rider
I hope you'll have fun with this demo and tell me if something is not like it used to be, or what should be added.
#####################################
Files Needed:
Moddb.com Security Required File