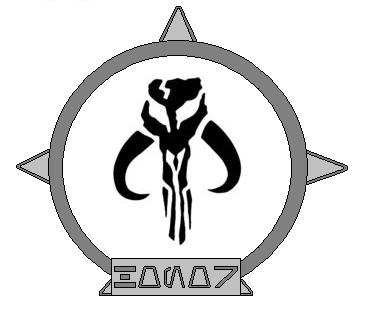 Su cuy'gar anade ner vod!
I, Mandalore the Guardian have returned, I shall tell you why I was absent for such a long time, I do owe you all an explanation. My most sincerest apologies
Unless off course you bug me.
It's quite personal.

Ni dinu ner gaan naakyc, jorcu ni nu copaani kyr'amur ner vod.
- Honor my offer of truce, for I would not willingly shed my brother's blood.
I have never abandoned you all, I was merely watching from the sidelines on how things would go if I were to disappear suddenly. A test, if you will. Since not that much has change I lost much interest and waited some more. The waiting killed me. I wanted to go back, but was either too lazy or I thought not much progress was there. But today, February t'ad-ehn, I went to see the group again, to my surprise, a front page was finally there to greet me. And now it is decided, I have "returned".
As my name suggests; "Guardian"
- A defender, protector, or keeper.
I have watched over you all, and have never left.
Now, It is my honor to announce something that I have thought on and on about.
The Mandalorian Council
Gives me chills, just saying it.
The Council will have 3-7 Mandalore's who will vote on every major and minor act the Mandalorians will take. Therefore, a Democracy will be active. A Republic.
The Republic of Mandalore
Manda'yaim deserves more than just the title "Mandalore". Now, we will show our enemies, allies and all others we do not need them, we do not fear them, we will destroy them if they impede our progress. We are a force to be recognized, an unrelenting force, Fus.
And when needed a balancing force, Ro Fus.
We will state what the galaxy will do. Though that may sound too provocative, We are not savages, we don't kill civilians, we use precision, and to do the right and do it well, We will need an organized form of government and we will have our own Democratic-Republic. Our own.
Every two or-so Months, an election will be held to replace, elect and/or re-elect new or old Ambassadors and Senators.
Three Days before the election, twenty-five citizens can issue a petition to elect, re-elect and/or even replace a Mandalore.
The Mandalores will also have the ability to replace Generals, Field Commanders and change our stance with the other factions.
The Mandalorian Armed Forces
"We are the most powerful military force in the history of man. Every fight is our fight. Because what happens over here, matters over there. We don't get to sit one out. Learning to use the tools of modern warfare is the difference between the prospering of your people, and utter destruction. We can't give you freedom. But we can give you the know how to acquire it. And that, my friends, is worth more than a whole army base of steel. Sure it matters who's got the bigger stick, but it matters a helluva lot more who's swinging it. This is the time for heroes. A time for legends. History is written by the victors. Let's get to work. "
The Mandalorians are the most powerful military force but we need to get geared up and re-organized properly.
Here we will have the five most important branches of operations and personnel.
-The Mandalorian Akaan'ade ke'gyce "Ground Operations Command"
-Main Ground Assault Forces.
-Can be inducted into the Ori'ramikad.
-Usually deployed with the Navy.
-The Mandalorian Tra ke'gyce "Naval Command"
-Main Space Forces
-Defend Mandalorian Space and interests.
-First to be deployed during a crisis.
-Uses strong ships with emphasis on firepower and hull strength.
-Can be inducted into the Nova Trooper Corps.
-The Mandalorian Abiik ke'gye "Atmospheric Command"
-Mandalorian Atmospheric Force
-Uses Fast Response Raid Forces to support Ground Forces.
-Primary Air Support during combat.
-Transports Soldiers into the battle.
-Can be inducted into the 208th Sky Corps.
-The Mandalorian Ori'ramikad "Super-Commandos"
-Finest soldiers in the field
-Ranging from Covert- to Black Operations and even Infantry Duty
-Special Forces
-Several Sub-Branches, e.g.
-Rangers (Snipers and Light Riflemen)
-Pathfinders (Force Reconnaissance and Deep Strike)
-Other Branches Classified.
-Can be inducted into the Elite Champions of Mandalore.
-The Champions of Mandalore, "Guards Brigade"
-Best hand picked warriors in the Mandalorian Republic
-Protects the Council.
-Go on secret missions.
-Best Regular Armed Forces group.
-Can be inducted into the Aran Defence Force.
-Rest is classified.
More to come.
A few last words:
Jorso'ran kando a tome.
Bal kote, darasuum kote,
Aruetyc runi solus cet o'r.
Motir ca'tra nau tracinya.
Ke nu'jurkadir sha Mando'ade.
Don't Mess with the Mandalorians.
Munit Oya'cyir Manda'yaim!