It's been a hectic week at Crankshaft Games. Unfortunately I haven't been able to update the blog as often as I would have liked. The pressures of getting ready for E3 have been reducing the amount of time I have to write. I should be getting back on track next week though.
Design Pipeline
The week started off with a bit of a crisis. Our design pipeline has been slowed since PAX, and we've been having a lot of issues with getting our later levels tested. The result of this is low confidence in everything except the first 3 or 4 levels, which we've already playtested to death. Fixing the design pipeline became the focus of this week, and I think it's our last big obstacle before the release of the game.
First, we established a solid testing procedure. All our worlds must go through three levels of validation. First within the team, then with local friends and family, and finally over Steam. One change we made here was to rely on video instead of subjective comments within the team. This has already started paying off, as Vince has been able to see alternative solutions or notice problems which in the past would have been difficult to explain. We'll be able to systematically test our levels and build our confidence that we're making a quality game. It will save us a ton of work over-committing to details that aren't important and allow us to focus on what will bring our players the most entertainment value.
New GUI
And just to keep this blog post interesting, I mentioned before that Justin has been working on some new GUI screens. I have three mockups to show you. I will be working on implementing these today and they should be in our E3 and Kickstarter beta which we'll make available soon.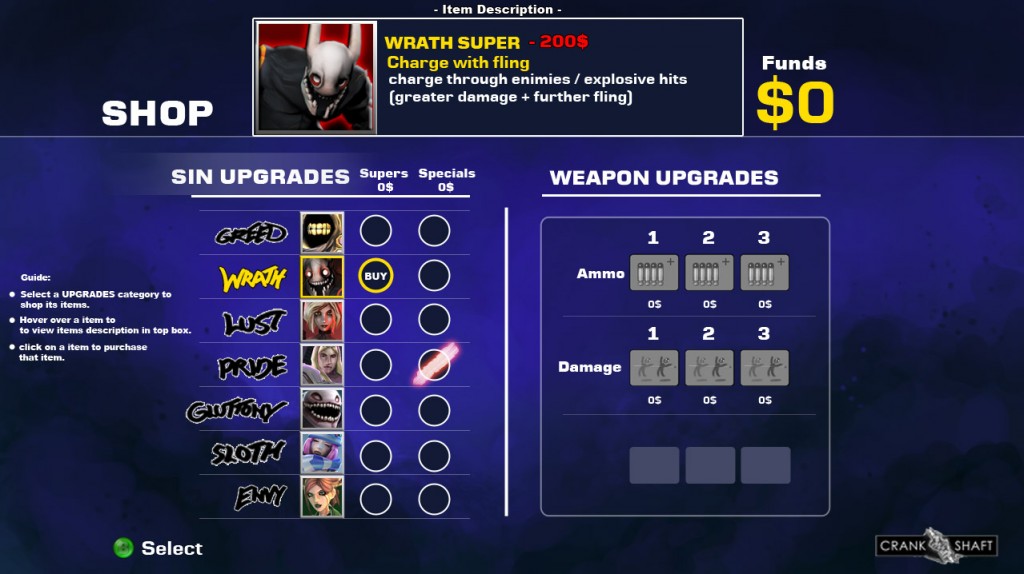 Our new shop screen where players will be able to buy Sin upgrades as well as Kickstarter items.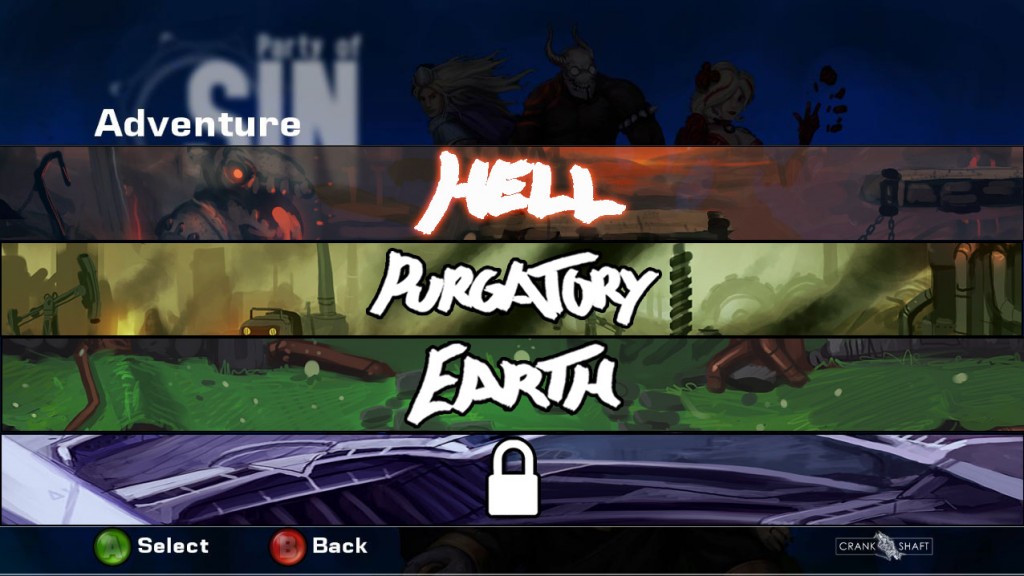 The main adventure screen where you must choose your world. Selecting a world will cause the screenshot to maximize and show the next screen.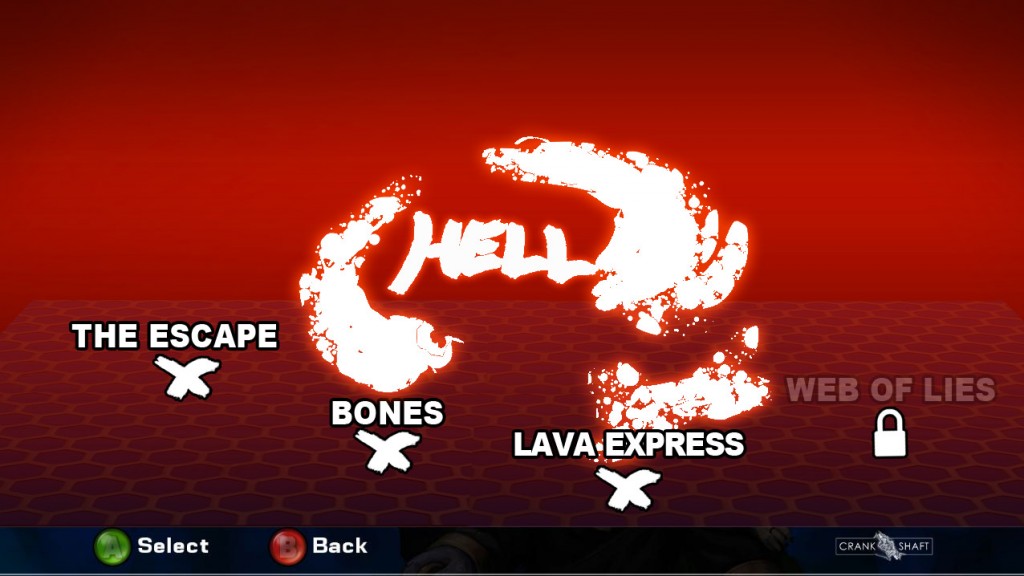 The maximized world screen. Each level is visible and you can choose to continue your adventure or play past levels.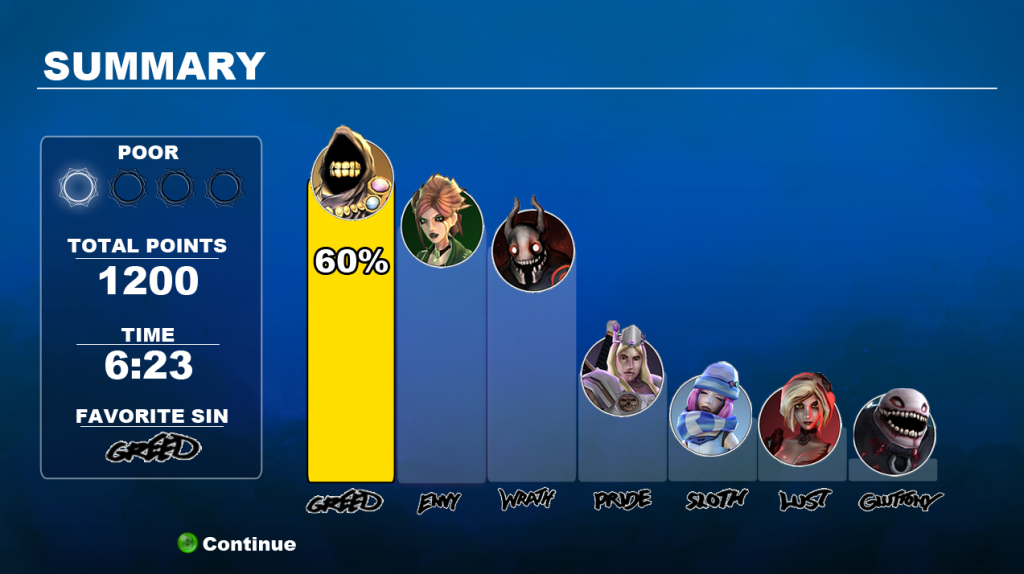 The summary screen when completing a level. Shows which Sin you used the most, your score and general performance.
Great job Justin! Looking forward to putting these in game. That will be all for this week!
Dan