Hi folks!
Six of our sinful party-goers (Vince, Luke, Liz, Josh, Mike, and Dan) made it out to see the geektastic wonders collectively referred to as the "Penny Arcade Expo", long for PAX, this past weekend.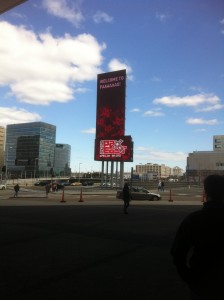 Our Seven Deadlies simply couldn't hold back; by the time they left, the place was burning with corruption! Vince tells me of one guy who was so gluttonous for the game that he came back for 5 servings, each time bringing more friends. Good thing Party of Sin is an all-you-can-eat game!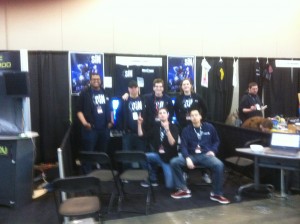 Wrath made sure to get in the minds of every gamer who had to wait in long lines to play their most anticipated, unreleased game only to rage-quit after 5 minutes.
Envy's favorite event was the lottery; she infused participants to bursting with hope for the chance to win, and quickly transmogrified that hope into jealousy in all but the winners, who Pride swooped in to fill with his sinful emotion.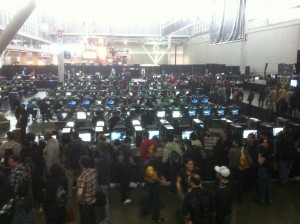 We tempted 375 people into giving us their emails which will now be sold in bulk on eBay to fund our plans for worldwide corruption, muahahaha! (hush Greed!) If any of you are reading this, please comment so we can identify you! We like to keep a healthy relation with our sinful friends.
Much love to Chris and Dan from Microsoft. These great guys came out to see and play the game. They both seemed to like it and said they would be helping PoS through the XBLA review process.
That's all mortals!
The Party of Sins