Monkey Business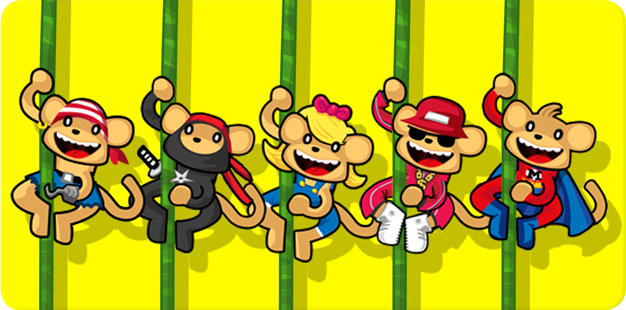 Finally the Fakepup team is out of big companies and back to bedroom coding! Our first title will be a casual one touch game for mobile. With monkeys. And bananas.
We wanted a very quick and simple approach to touch gaming not only to hit the ground running as a new studio but also to serve as a balm against the pains of longer development cycles, like those we had on our previous jobs. We want this fun, quick and in the hands of gamers ASAP!
We'll be showing screenshots and videos soon but for now please enjoy our character roster and pick a favorite why don't you?
Also don't forget to follow us right here in IndieDB or Twitter and Facebook for more news on upcoming games. Play on!