1. Installing ESF Editor
---
First, go to this link and download the tool used to edit the starting game definitions ("startpos.esf"):
Install per the instructions given.
2. Open Empire's startpos.esf
---
Open the editor and click "File" --> "Open ESF" --> "SteamLibrary" --> "steamapps" --> "common" --> "Empire Total War" --> "data" --> "campaigns" --> "main" --> startpos.esf.
3. Navigate to the Kings' section
---
Click on the small "+" sign next to each node to expand it. This is the path you should open: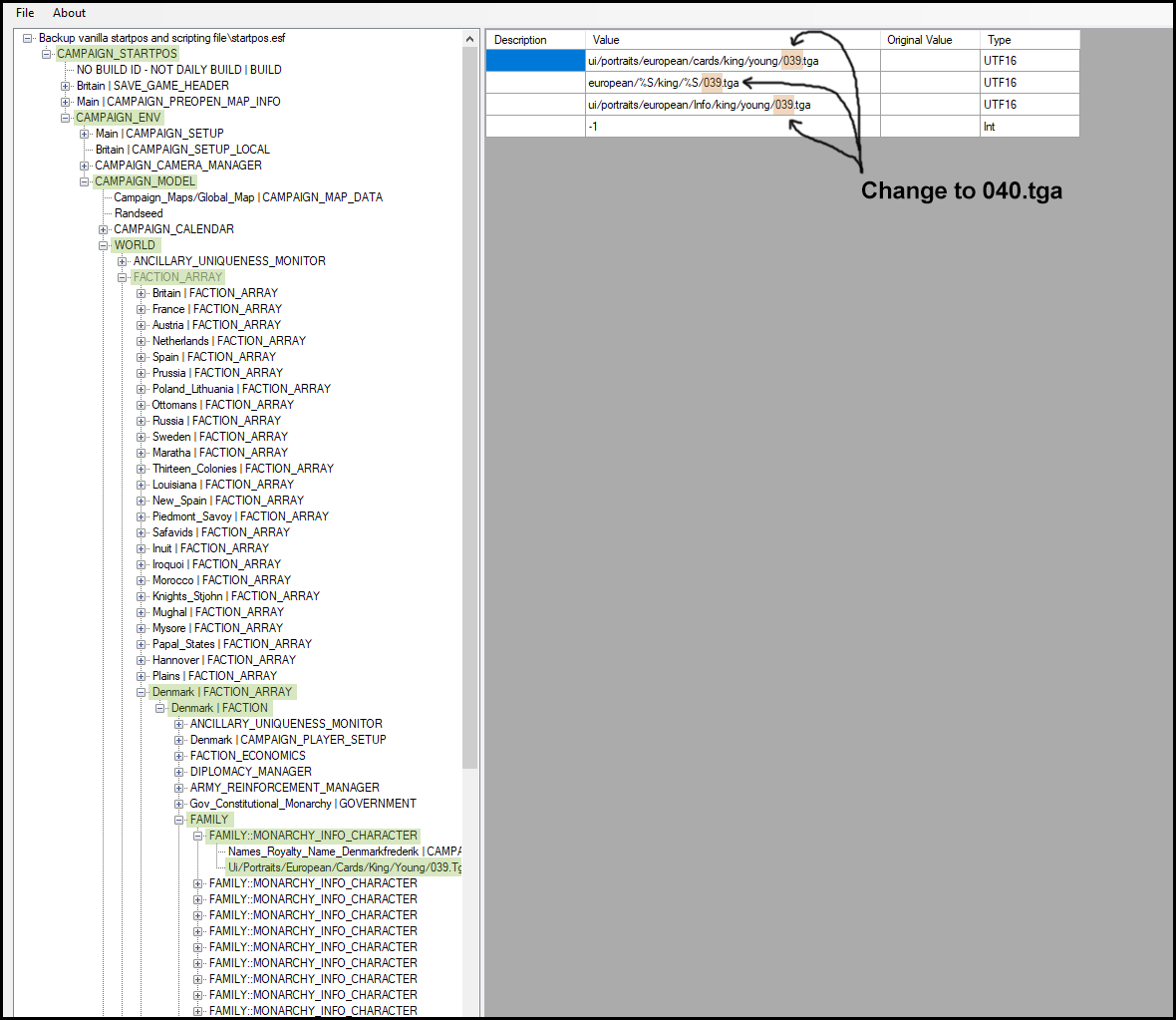 Change 039.tga to 040.tga, then save the file.