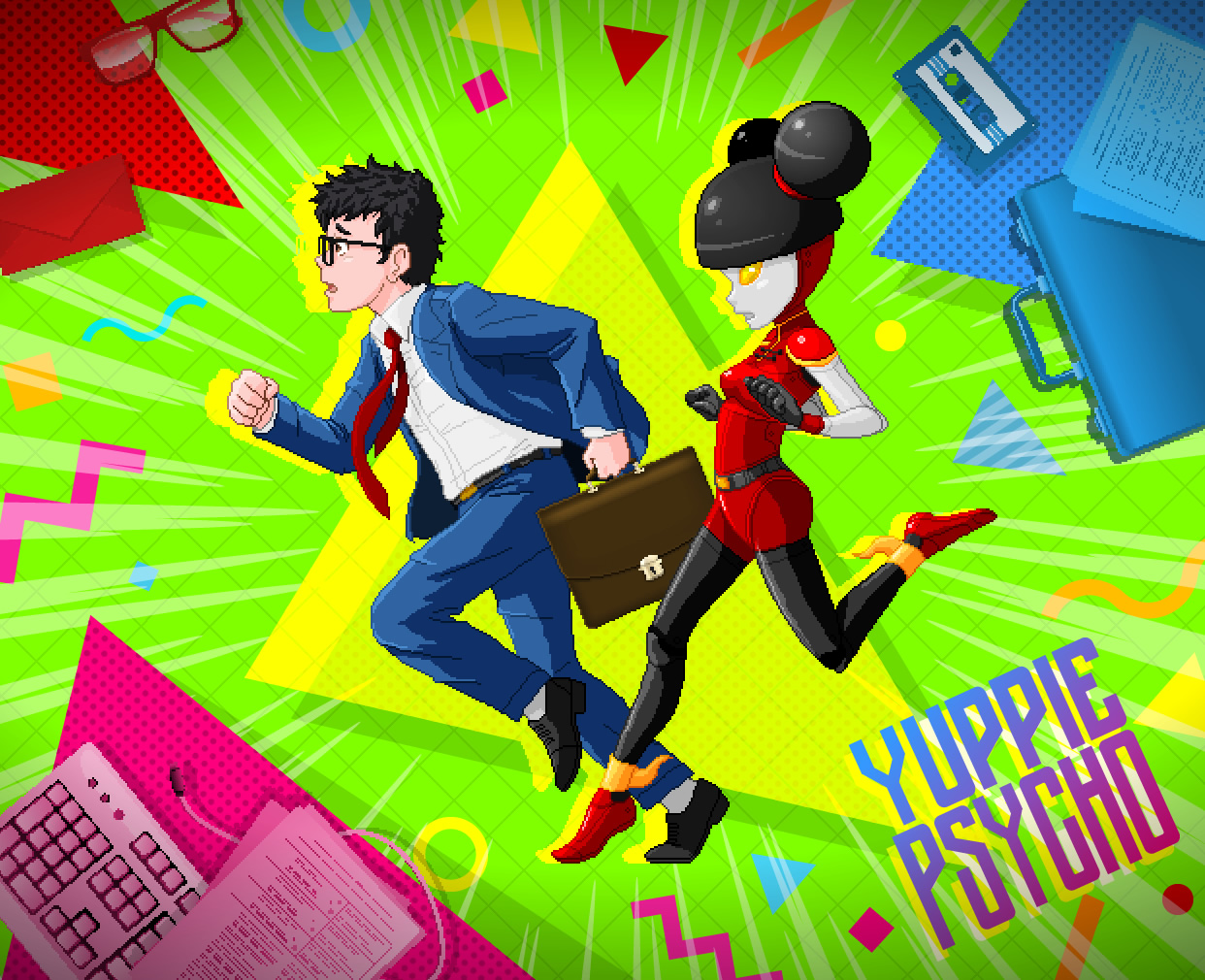 We present to you our new game: "Yuppie Psycho," a First Job Survival Horror adventure. Following the style marked by our previous work, "The Count Lucanor," players will travel to a dystopian 90's and help Brian discover the hidden secrets of Sintracorp.
DESCRIPTION
:
"Yuppie Psycho" has a retro aesthetic from the golden age of the 90's, featuring anime-inspired cutscenes to immerse the player in an atypical horror story. Containing an atmosphere of mystery and surrealism similar to those previously devised by artists such as David Lynch, David Cronenberg, J.G. Ballard, and Shinya Tsukamoto or seen in cult films like "American Psycho" and "Brazil." The sordid imagery of mangaka such as Shintaro Kago and Junji Ito was also a huge inspiration upon our artistic design.
Loosely following the same basic gameplay template from a variety of classic 16-bit RPGs, "Yuppie Psycho" unites a myriad of different genres, including Survival Horror, Graphic Adventure, and Puzzle-solving. The overall game design also takes notes from such titles as "Silent Hill," "Deadly Premonition," and the recent "Yomawari: Night Alone."
Set in a dystopian 90's with shades of cyberpunk, the player will have to break into and investigate the secrets hidden deep within the heart of Sintracorp. Avoiding traps, solving puzzles, exploring, and utilizing stealth to avoid the creatures swarming the company along the way.
SYNOPSIS:
Brian Pasternak, a young man with no future in a dystopian society, receives a mysterious letter inviting him to work at the headquarters of Sintracorp, the most important company in the world. Once inside, he discovers what his new job really entails: hunting a "witch" whose powers made the success of the corporation possible in the first place, but who now seems to have returned to torment its employees. Brian will meet all kinds of odd characters, escape from terrible creatures, and unravel the hidden secrets of Sintracorp's dark past.
SOUNDTRACK:
The original soundtrack will be made by Michael "Garoad" Kelly, composer of the amazing "VA-11 HALL-A" score where the purest cyberpunk and JRPG musical styles combine to create a special and unique work players will find infectious.
In "Yuppie Psycho," our soundtrack carries inspirations from horror classics such as "Halloween," "Friday the 13th," "Carrie," and "Suspiria" with 90's western postmodernism in a blend that also compliments the anime aesthetic of the game. The intention is to create a mysterious, oppressive, and chilling soundtrack, but at the same time, one of delicate and unmistakable beauty that will stick with you even when you're not playing.
You can listen to some of Michael's Yuppie Psycho work at Soundcloud.com and follow him on Twitter @garoadmusic.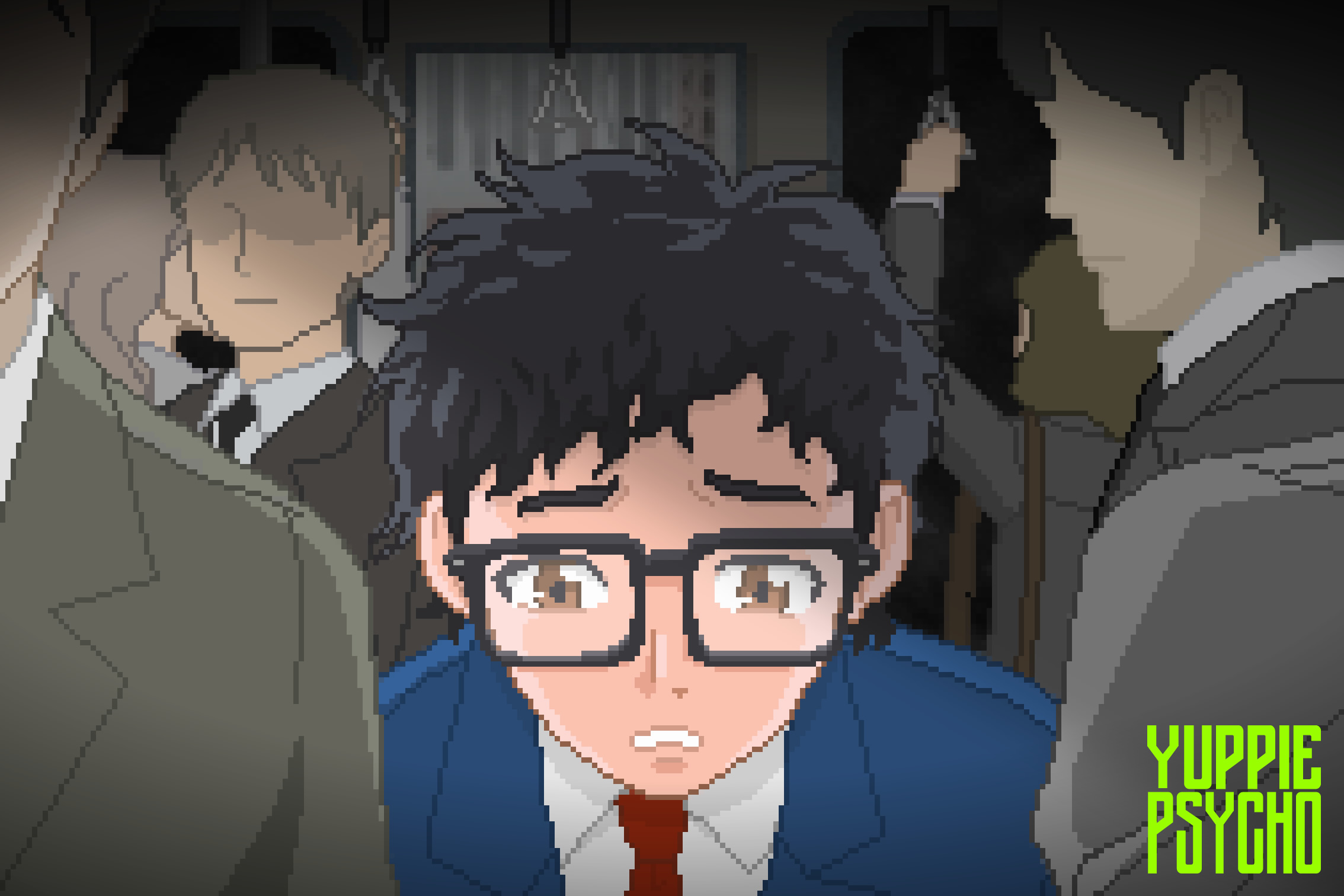 More info about Yuppie Psycho:
Twitter: @baroquedecay