XenoBloom is a relaxing game (or digital toy?) where you tend the evolution of life on an alien word.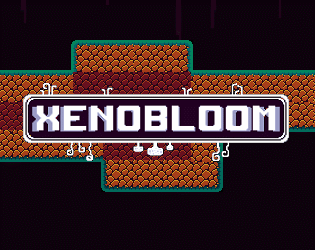 It has similarities to Eric Hermit's "Earth Tongue", CNI Angel's "Grow", and several other recent games. But the driving force behind XenoBloom is the mathematical concept of "Cellular Automata":

The use of cellular automata (aka "Conway's game of life") give the player a degree of control over the environment, while still allowing for unforeseen consequences.
XenoBloom has 3 game modes (Demi-God, Scientist, and Observer) which have different constraints on the core mechanics:
Demi-God mode is an actual "game" that can be "won" and gives a "score". The player must harvest plants to gain power and evolve new life.
Scientist mode gives the player total freedom to modify the environment, but takes away all random events and achievements. This mode is also useful to study the behavior of the different C.A. rules.
Observer mode takes away player control, but random events occur constantly. The world changes rapidly, and it's fun to leave running in the background, checking in occasionally to see what's happened.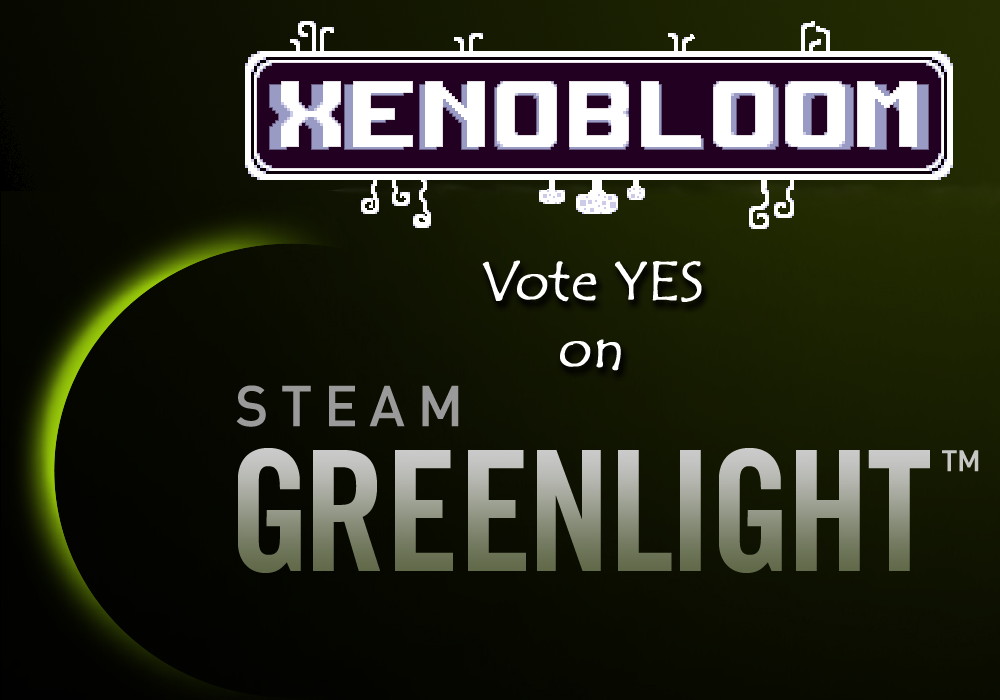 XenoBloom is on Steam Greenlight right now, and hit 27% in its first 3 days. Response is very positive, but it still needs more views. Please visit today and vote yes for XB!