The Council is both happy and proud to announce a brand new release of Rise of the East!!!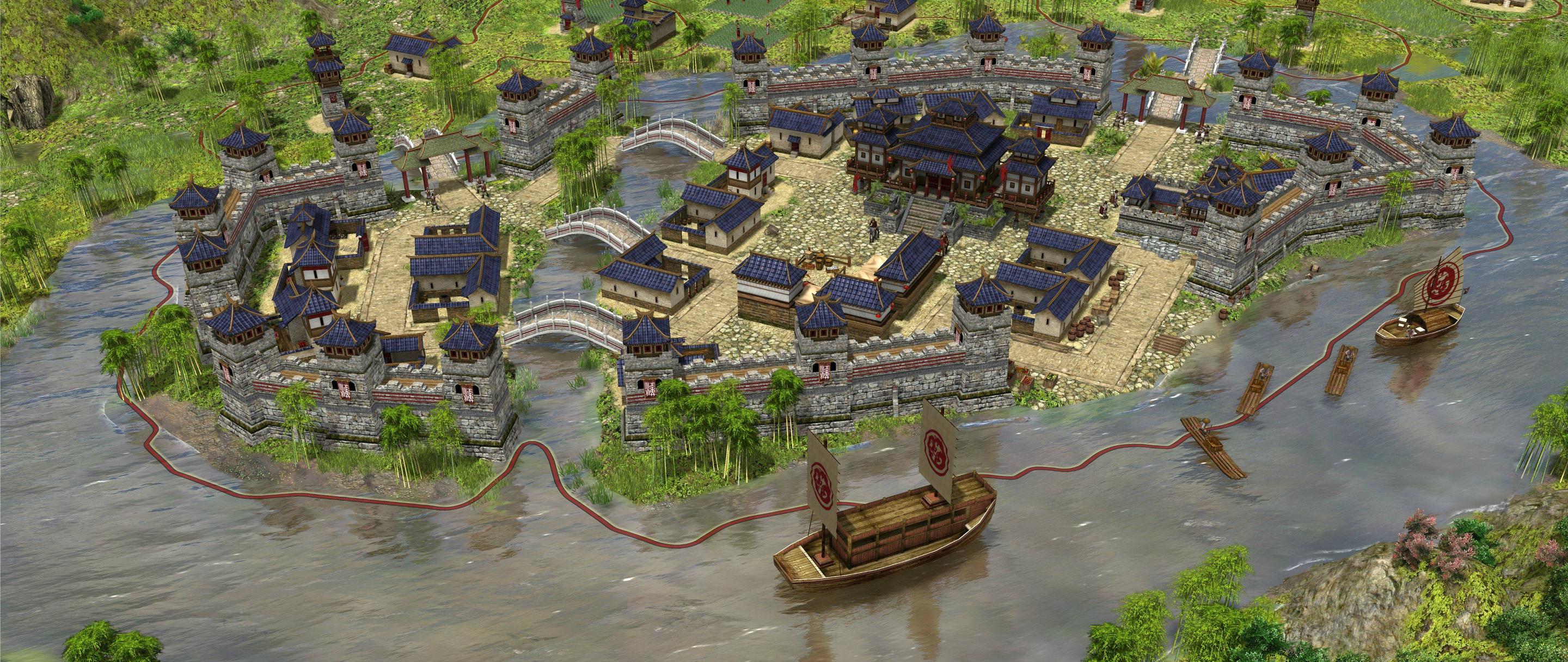 What is it?
Rise of the East focusses on one faction the Chinese, during the Han Dynasty to be precise. With it's fancy theme this is surely one to mark! As a release name we've chosen Xù yuē. This means something like revival or renewal. We called it that way because of the huge changes to our project!
What is new?
The buildings are completely reworked with a brand new texture and various new buildings were added. I would like to thank Enrique (art dept. lead at WFG) in particular for helping us with it. Two songs were composed by Omri Lahav (the composer of the 0 A.D. soundtrack). These songs function as in-game music. Also we ironed out a couple of historical inaccuracies thanks to Mei Houwang.
Current features:
- One playable faction: Han (No worries, the civilizations from the main game are still playable)
- 2 Custom Random Maps: Loess Plateau and Gobi Desert (made by Spahbod)
Who are we?
The Council of Modders was formed up of two small modding teams and a few newcomers: Aristeia (about the bronze age) and Millennium A.D. (about medieval times) CoM aims to create a umbrella for all wannabee modders and help everyone needed and of course create their own projects, one of them is Rise of the East.
Rise of the East was added to the project list in early-2014 after an agreement with Scion's lead Rob Kimball. That having said: A lot of work in this release was done by Scion Development (almost everything), so we owe a large one to them for having paved the road for us to continue in their absence!
How to:
1. Unzip the download but leave the inner archive intact.
2. Place the unzipped folder into /binaries/data/mods. You'll see another folder there called 'public'.
3. Launch the game and enable the mod in Options>Mod Selection. Press 'Start Mods'.
4. Enjoy the mod!
Download:
If you have tips / suggestions, feel free to let us know. Also if you find bugs, let them know too. Support 0 A.D. if you like us: Play0ad.com