Hey all,
This is a follow up article to Work in Progress: Hell from last week, if you missed it, check it out. This post will make a lot more sense.
The images were posted last night but I wanted to follow them up with this post to provide a little context. The first screenshot, scene below, overtly shows the new improvements we've made. We have removed a lot of obstruction from the foreground to make it a lot easier for the player to see enemies and navigate the playing area. We have also implemented an illuminated path so the direction is clear to the players.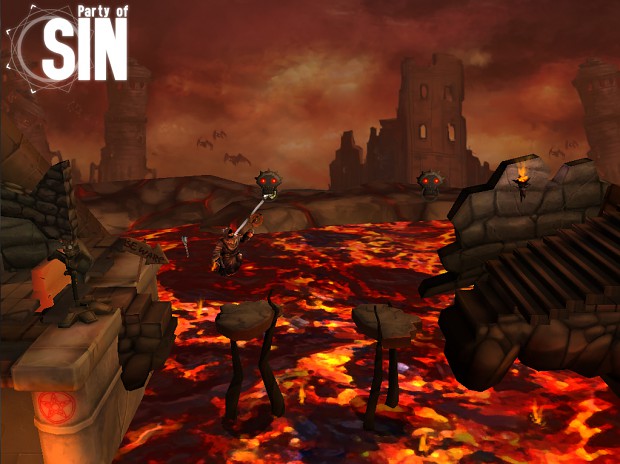 Some of the improvements that are still needed are related to the background and the lava. As of now, it is really bright and clips with both the walls and background. It doesn't look smooth at all. We haven't yet implement Overlorder's idea of inserting a glow around the lava. This should come into effect within the next couple of weeks.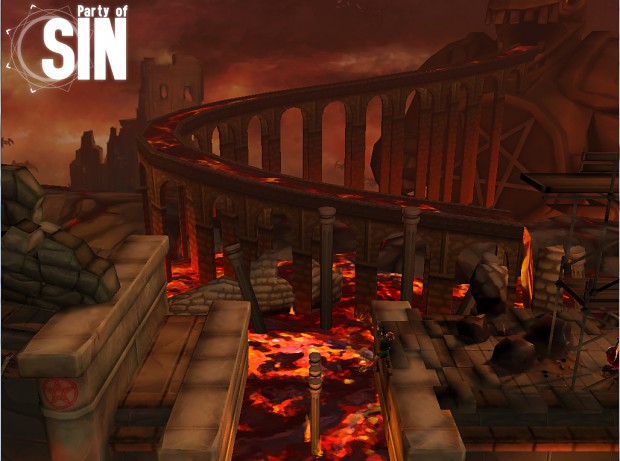 Another important implementation to note is the background fog. This reduces the emphasis of the background elements to the player. During testing we found that many players were confused with which props were in the foreground and which ones were in the background. If you were to compare this image with the previous one, you can see that the statue and the aqueduct are less clear.
There are still some improvements needed in the backdrop. The ruins still need to be detailed and the the flying animals have to be animated. All the in-game content we are showing is not finalized and is being used strictly for feedback. The comments we've gotten so far as helped with the development process and we hope they will keep coming.
Let us know what you think on our forums and be sure to hit us up on our website as we have some news announcements to make in the coming weeks.
Alex