In a press release, NVIDIA has announced that it holding a modding contest for its VR Funhouse tech demo. VR Funhouse was created to showcase NVIDIA's VRWorks technology, for use with high-end virtual reality headsets like the HTC Vive. The tech demo contains a number of small, carnival minigames, like shooting at targets, or throwing basketballs into a hoop.
As NVIDIA itself describes further:
"VR Funhouse is built on top of Unreal Engine from Epic Games and uses an array of cutting edge technology that developers can exploit through the editor and blueprints, making it easy to create new experiences using hair, destruction, fluids and smoke in VR. VR Funhouse also uses NVIDIA VRWorks technology like Multi-Res Shading for great performance."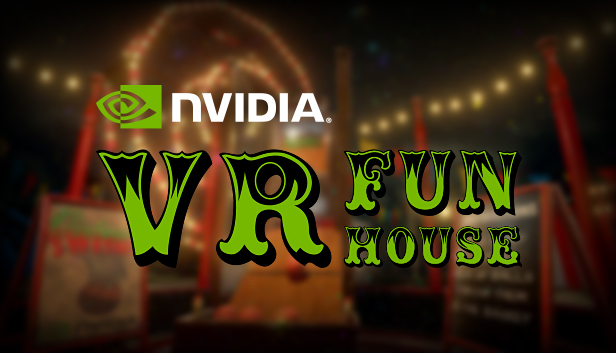 The VR Funhouse mod contest is calling upon modders of all skill levels, from students and hobbyists through to professional developers, to create new mods using NVIDIA's official VR Funhouse Mod Kit. The kit allows you to modify the existing carnival games, or create entirely new ones.

NVIDIA is enlisting a panel of "industry experts" to judge the mods, based on originality, creativity, pure entertainment value, and how well it uses NVIDIA's VRWorks tech – all of which is demonstrated in the base VR Funhouse demo. The first place winner will receive US$2,500 and an NVIDIA Titan X graphics card; second place will score US$1,500 and a GTX 1080, while third place will win US$500 and a GTX 1070.
The VR Funhouse Mod Contest submissions close on January 20 next year. You can get started by checking out NVIDIA's official documentation, or by watching tutorial videos and getting in touch with other modders on the forums. For the full terms and conditions, check here.