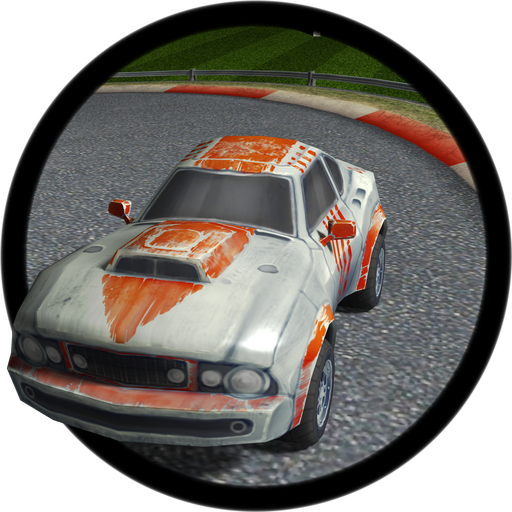 Dear IndieDB gamers!(IndieDB gamers what are you doing here?)
iOS version 1.09 has been available for some time.
With this version I have added support for GameCenter which support global leaderboards for best race times.
What would you do if I told you you can earn 20... 40... even 60 dollars straight into your paypal account?
60$? Where do I sign up?

I therefore announce of a Diesel Racer 2 racing competition between iOS players(Don't worry Android you will have your own competition one day...maybe >:D).
In version 1.09 there are 3 tracks available.
3 tracks mean 3 leaderboards to compete.
By the end of the competition the first place of the leaderboard will earn 20$! The second 10$ and the third 5$.
If you top more than one track you earn more!
Of course you are allowed to use only one AppleID per person.
So it means you cannot win both first and/or second and/or third place on the same track.
The competition will start from the moment this news will be published and until 06/03/2015
The competition deadline may be extended.
In order to be register to the competition you need to send me a PM in IndieDB with your GameCenter nick name so I can tell it's you.
DO NOT SEND ME YOUR PAYPAL EMAIL UNLESS YOU WIN AND I ASK YOU FOR IT.
Clarifications:
1) You need a valid paypal account in order for me to pay you.
2) Paypal may take taxes and other cuts.
3) I will do my best effort to pay you if you win but there might be some difficulties that will prevent me from paying you, so you might even not get paid if you win but that is not likely happen.
4) People who didn't "register"(sent me a PM over IndieDB with their gamecenter nickname) are not included in the competition.
5) The winners are the ones with the best(lowest) time that are also registered to the competition.
Another important note!
It may be possible that the next version 1.10 will be available during the competition.
You can play with 1.10 in the competition but only the first 3 tracks count, the fourth track which will be available in 1.10 does not count.
What if I don't want to pay 99c for your crappy game?
I am glad you asked...
When you register to the competition with the PM you can request for a Promo Key.
There are only 20 Promo keys available.
The Pormo key lets you redeem the game without paying.
So please ask for a Promo Key in the PM only if you really don't intend to buy the game.
Each registered user can get only 1 Promo Key.
And finally, please don't cheat... like please(and by cheating I mean multiple registrations for a single gamer)
I don't think anyway will go so far to hack the game in order to cheat... but who knows, I really can't stop it.
May the best driver win the first UNIVERSAL RACING COMPETITION OF SLIDEDB!
(Motivational video... )