This next update isn't going to be as focused as previous ones, and will have a variety of different features relating to different aspects of the mod.
Vehicles
I'm not entirely sure how many new vehicles will be included with the next version, but I am hoping to get each of the factions specific tanks in as long as I don't run into any major issues. As of this point in time, I haven't started work on any of the tanks but as a test for wheeled vehicles, I have added the Harasser so it can act as a baseline for any future vehicles I work on.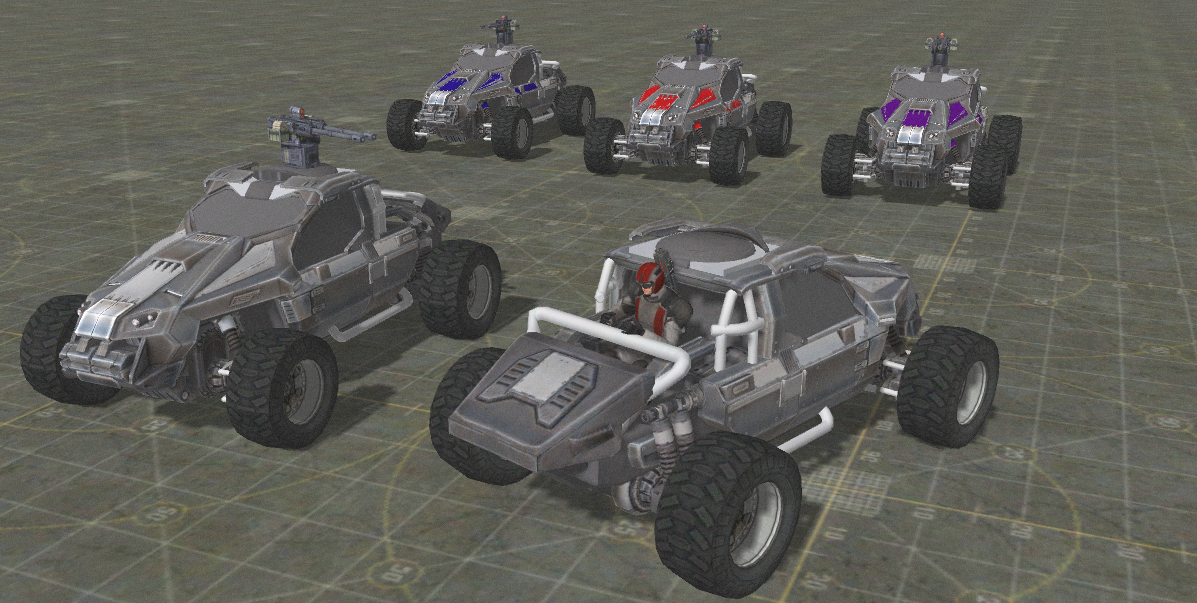 It comes in two versions, with and without the turret on top (M20 Basilisk-H). It can hold up to 3 people inside; a driver, the gunner and a passenger on the back. There are also texmods for each faction included, though I may change that so that the harasser with the turret is similar to the current lightning, with each faction version in their own folder.
Props
This time for the props, there's no big buildings but there's just going to be smaller prop groups shown below. I've tried to space them out well, as each collection of props in the picture are their own grouped set piece rather than individual crates and barrels.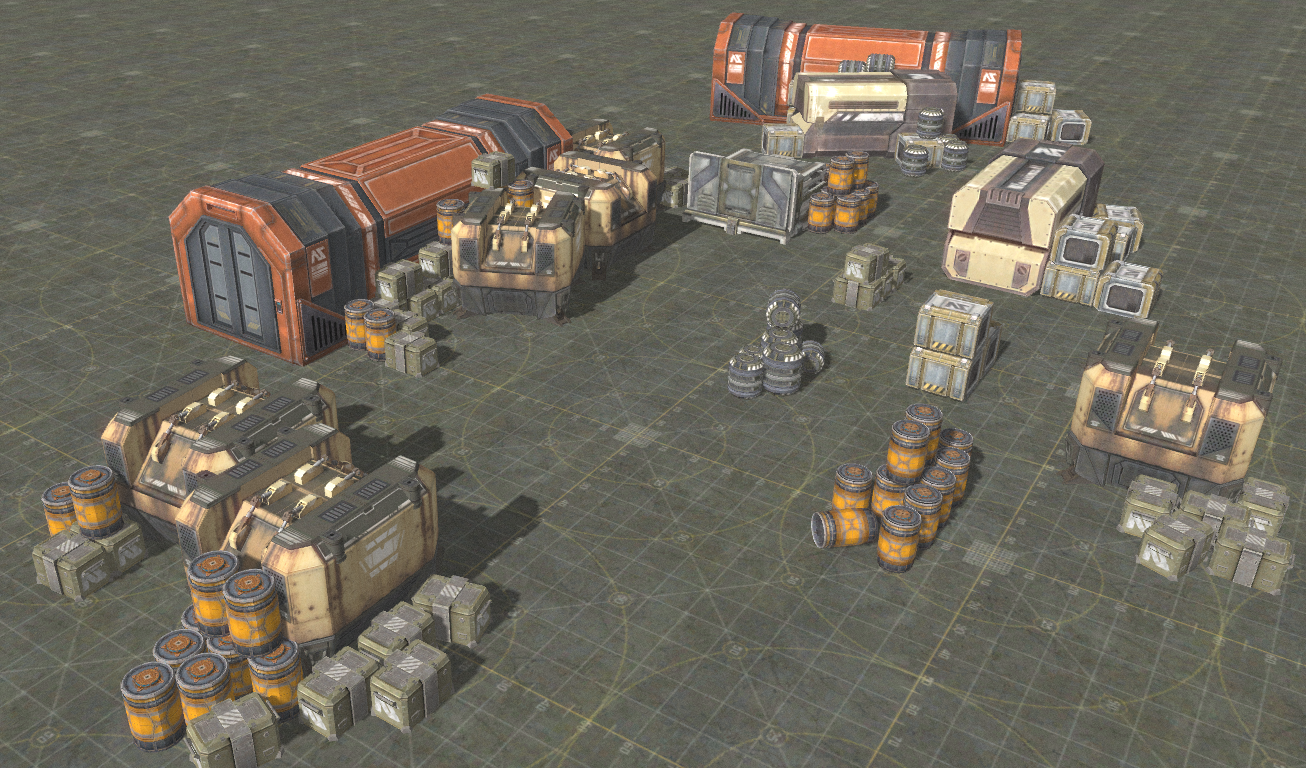 Bullet traces
As a couple of final planned additions, the bullet traces for each faction are now included. I personally quite like how they came out, although I may end up changing the Vanu traces to purple rather than cyan for the actual update release. Muzzle flashes still remain vanilla but that's due to my limited knowledge on actually adding new muzzle flashes, which would require me to edit a base game script which would likely cause compatibility issues with other mods and I would like to avoid that.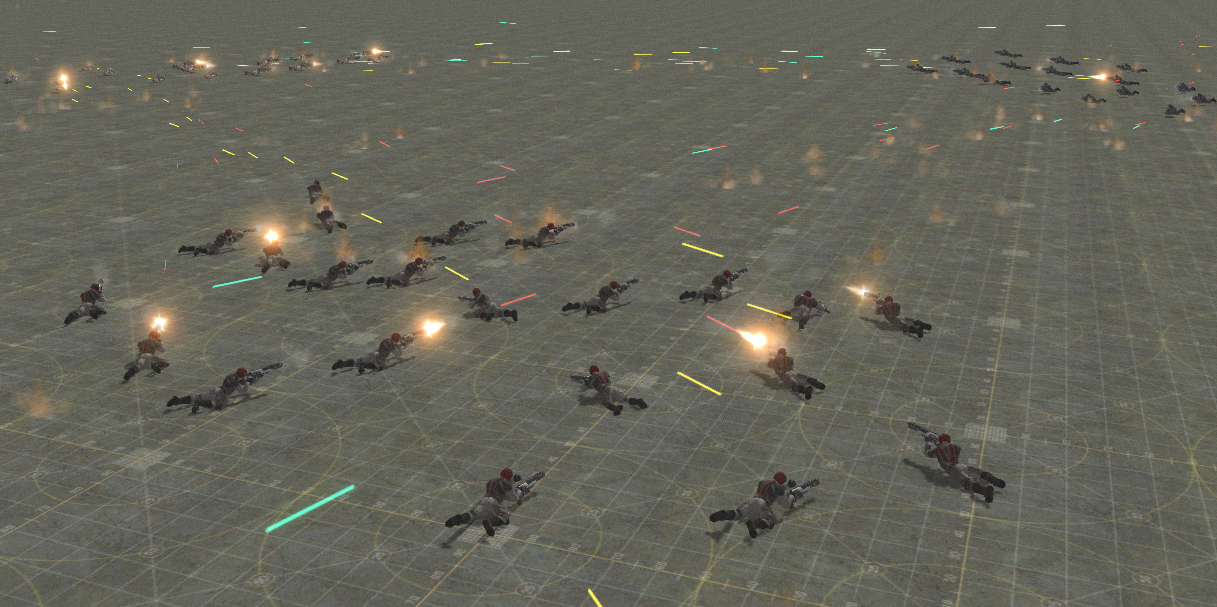 Ammunition
Each faction also has it's own ammunition for its weapons (which was an added side effect of adding in the bullet traces) The visual difference between ammunition packs in the inventory is minor, as they're all the engineers droppable ammo packs from the game just in faction colors. And obviously it's a nice aesthetic difference compared to using the same ammo as WWII weapons.
Sounds
Last but not least, I'm currently recording the weapon firing sounds for the rest of the currently included faction weapons. Specifically I'll now be adding sounds straight from the game for all the TR and NC weapons, similarly to the implementation of the Vanu weapon sounds when they first came out.
---
I don't have an estimate for when this update will come out, I imagine that the faction tanks will be the most difficult things to add into the update, both technically and gameplay wise since I'll probably have to spend a while balancing their armor and damage values as well.
So feel free to leave any comments, both positive and negative below this article and thanks for always coming to check out what's being worked on.