First post here on IndieDB and really regretting to be so late, this place is awsome!
---
So, what is this little game called Wacky Spores: The Chase? An experiment, more or less like every game out there.
The game has the structure of an infinite runner but instead of just running and dodging obstacles you fight an endless turn-based battle against hordes of enemies.
What's different here, besides the structure, is that first, this is not the classical battle of turn-based games where you face a handful of enemies: this is much more chaotic clash with many more enemies you'll have to keep at bay.
Second, you're not just selecting your target and letting the character do the rest. Here you manually aim every weapon to get the most out of every shot. Example: you can move enemies around to align them (maybe using the Mortar) for the perfect shot (Rocket Launcher anyone?), or you can disable some of them for a bit, freezing them or putting them to sleep.
All of this while picking up coins left by enemies, completing quests (like, "Freeze 50 bugs") and thus leveling up unlocking more characters, weapons, etc.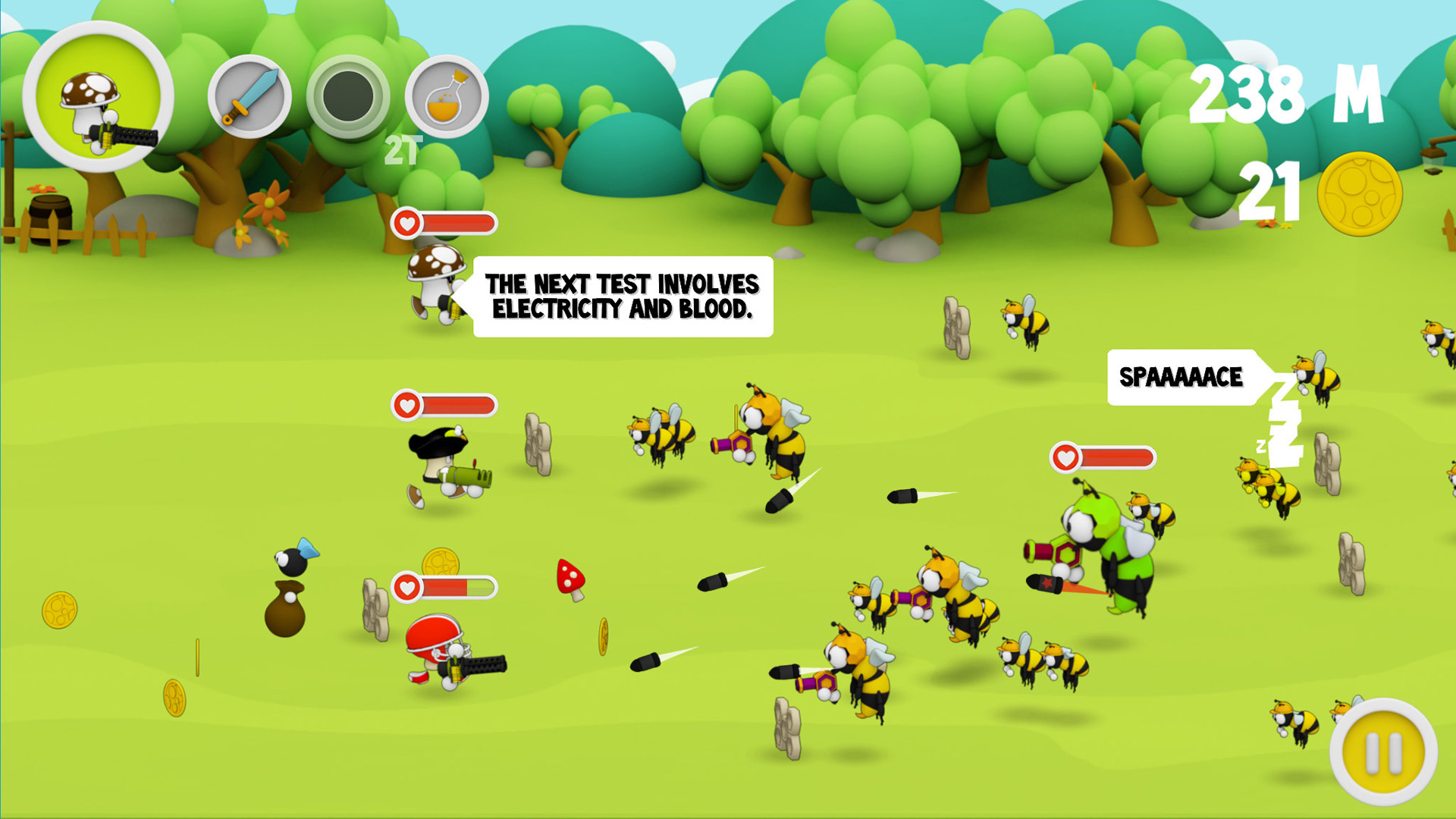 When it's the enemies turn they'll move, shoot or cast their ability in real time. Every enemy is a bit different: some move straight and some track you, some stay back to shoot and some charge you, some buff the others, some leave a pool of acid when it dies etc.

Dodging all of this is not trivial, not only for all the chaos on screen, but because your three mushrooms are locked together and they move together!
---
I'll try to keeps you guys and gals posted on this, the release date is really close, about a week now!