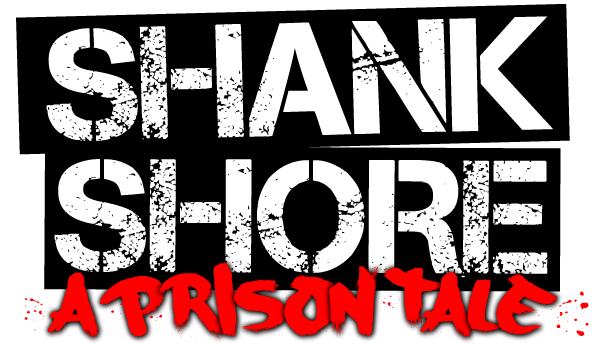 What is Shank Shore?
Shank Shore is a 2D RPG that is set inside the notorious Shank Shore Penitentiary; a prison with a secret.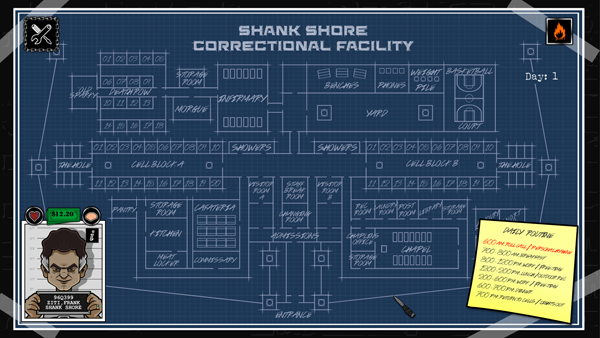 Combat
Combat will be turn based and will feature the player against one or more enemies. The player will be able to use their various attacks, consumables or even decide to retreat depending on whether the odds are stacked in their favour.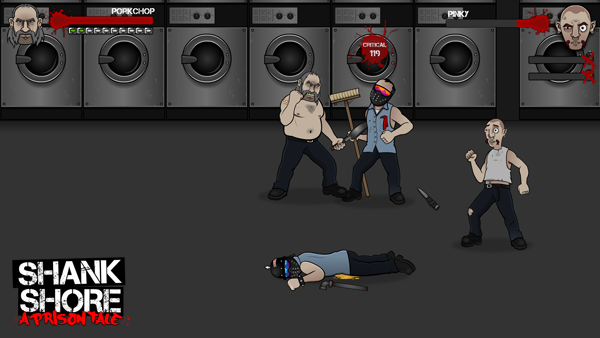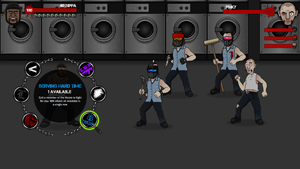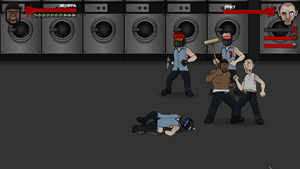 Story
The player will currently be able to choose from 3 characters, each with their own combat style and ties to the other inmates in Shank Shore. The overarching story will include key decisions for the player to shape how the story unfolds as well as being tailored to which character the player has selected.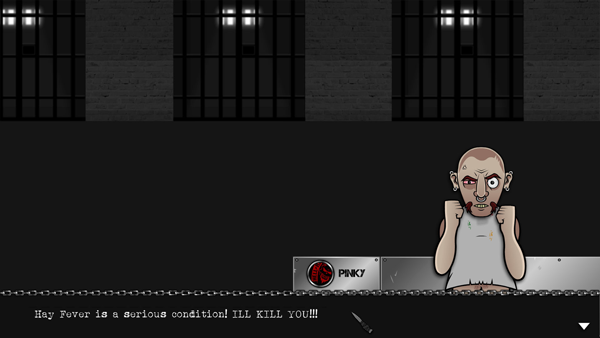 Planned Features
Story Mode tailored to 3 playable characters.
25 to Life Mode - A Hardcore and unforgiving mode featuring rogue-like elements such as permadeath and increased randomisation of events.
Hundreds of weapons and items to upgrade your character offensively/defensively
Open world prison area to search and explore.
Craft weapons, items and consumables.
More to be announced soon!
We are currently nearing the end of alpha and will be releasing a playable demo in the near future - keep an eye out on here, our Facebook page and on Twitter over the coming months as we draw closer to the games release (More info on that soon!)
Thanks for reading!
Steve
Humanatee Studios