Announce
Our development team, RunServer, is proud to present our new MMO game: Project Amalthea! After more than a year of development, we are finally ready to spread the word of our game and move on to Alpha 2 invite-based testing! Amalthea is a top-down online sci-fi game with mostly arcade style controls, blazing fast battles and unrestricted PvP. The action takes place near the Jupiter's moon Amalthea, center for a new Gold Rush in the asteroid belt.
For brief project features and description feel free to visit our page on IndieDB.
Great news from Developers!
We spent a lot of time and succeeded in switching to all-new 3D mode from sprite-based graphics and now all of our ships and asteroids have corresponding 3D models. Also now we have proper English localization -language is selected depending on system language, Steam language or command line parameters. And yes, here is also a new neat mini map. You can see these features in our new "first 5 minutes of the game" video:
Our transition to 3D shader-based engine, RunMobile 2.0, also gave us unique possibility to use vector graphics for some line art elements (aiming ruler, glyphs, on-station UI, etc.) and fonts. That means even in 5 years on 8k displays you'll have clear picture, may be except for the background and some minor elements. We are still updating our graphics so some elements don't scale well, but I want to assure you we are working on it! Try to guess from this picture which elements are already in vector or 3D mode:
Images and video
Also there are tons of new screen shots and images in our gallery showing various gameplay parts: stealth mode with 'Electronic intelligence' activated, player's cabin and talents, pirates hideout, Corvette ship going to enter acceleration gate, scavenging the remains of destroyed ships and many many others! I personally love this one, our recent addition to ship skins: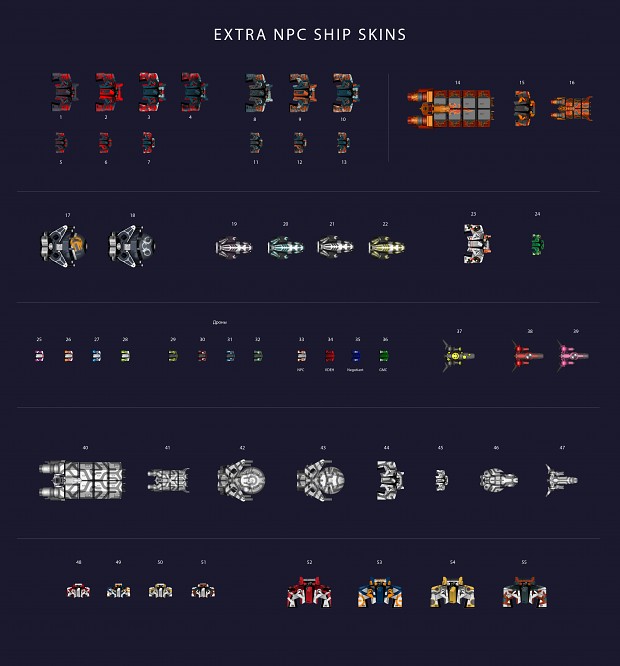 Surely, our video gallery is also filling up nicely and you can see here some interesting developer videos alike early versions of character creation dialog (if you don't mind the language, of course).
And one more thing
We are starting second part of Alpha 2 testing on October 1st. It is invite based, so to participate you need to write us few words about yourself and we'll send you the links and account/password for the game. Contact us on this site or email to amalthea@runserver.net in order to be invited.
P.S. We are also starting a gallery of our characters. Meet Zachary Savage, Head of NPC security on Amalthea Station!