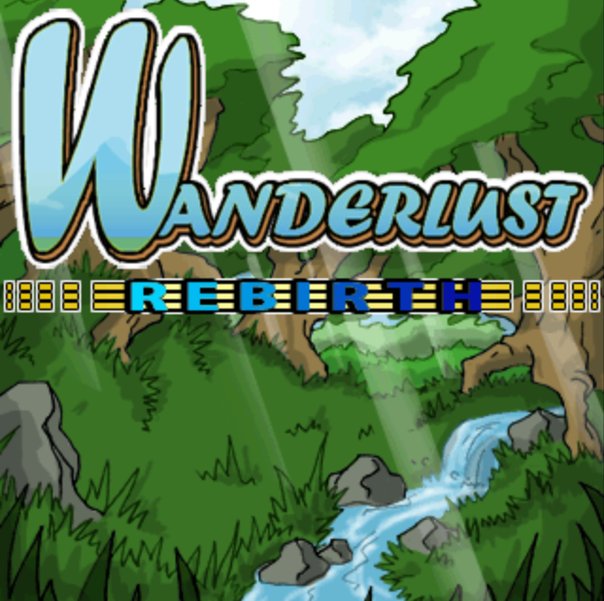 Wanderlust! What is Wanderlust?
The American Heritage Dictionary
defines it as:
"a very strong or irresistible impulse to travel."
Wanderlust (the game) is an online, fantasy, 4 player party-based
arcade-action rpg game
made with Game Maker. Wanderlust: Rebirth officially began on December 24th, 2006. Our hope is to make Wanderlust a strong community-oriented game, where our players will make new friends and experience a great novel-esque story with one another!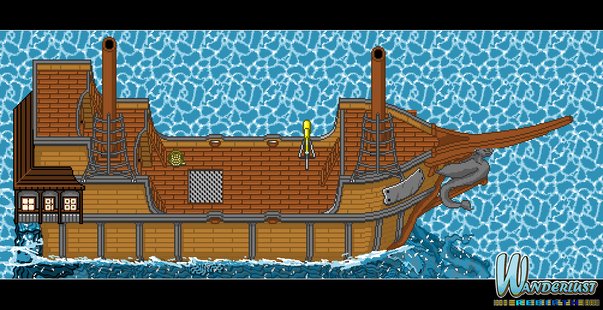 Someone wrote: GAME FEATURES
> (Offline) Single Player and Online Co-Operative play modes for up to 4 players!
> Seamless integration from the interactive lobby to host/join other players!
> Unique character advancement system through player efficiency & teamwork!
> Unique Inventory/Crafting system! **NEW**
> 63 Unique Skills, including 31 Spells and 4 Soul Charges (group special moves)!
> Awards (i.e. achievements) given and displayed for all to see!
> Story-driven gameplay; players experience an epic fantasy adventure, together!
> Unique and in-depth Artificial Intelligence:
-> Enemies fight and travel in groups
-> Enemies track and surround their targets
-> Enemies may fight one another depending on their alliances or tendencies
-> Enemies may block (or even flee from battle) if they become too disadvantaged
-> Enemies will be more aggressive towards players with weak defenses
-> Enemies will walk around or break through walls created by the Elementalist
-> Enemy leaders will call for help if they fear their opponents
Players and enemies are affected by the Tide Of Battle:
-> Fight well and your group will receive damage and health bonuses!
-> Fight poorly and your group will receive penalties to their abilities!
-> The Tide Of Battle is dynamic, it changes as the battle changes!
-> Maintain the full momentum of the fight to earn a Soul Charge!

4 CHARACTER CLASSES
* FIGHTER is an "in your face" character, with quick, upgradable attacks and counter moves.
* HEALER is a diverse character, who can specialize in 3 different disciplines (healing, divine magic, or enchantments, or a combination of the three)
* ALCHEMIST is our Ninja. I call him "bomberman on crack". He dashes all over and through enemies, while dropping explosive potions with various magical effects.
* ELEMENTALIST is essentially our top-down shooter character, with a unique spell-casting system that depends on player memorization of spells and careful attention to which power-runes they upgrade.
Here goes a quick gameplay video showing some (older) gameplay:
We work hard to continue development on this project, and are making great progress, and are looking forward to a 2011 release. If you guys have any questions, please feel free to drop us some comments.
A lengthy demo is available on our website. We would greatly appreciate it if you tried the game out and let us know what you think, and if you enjoy what you see/play, please show your support by dropping us a vote for indie game of the year!