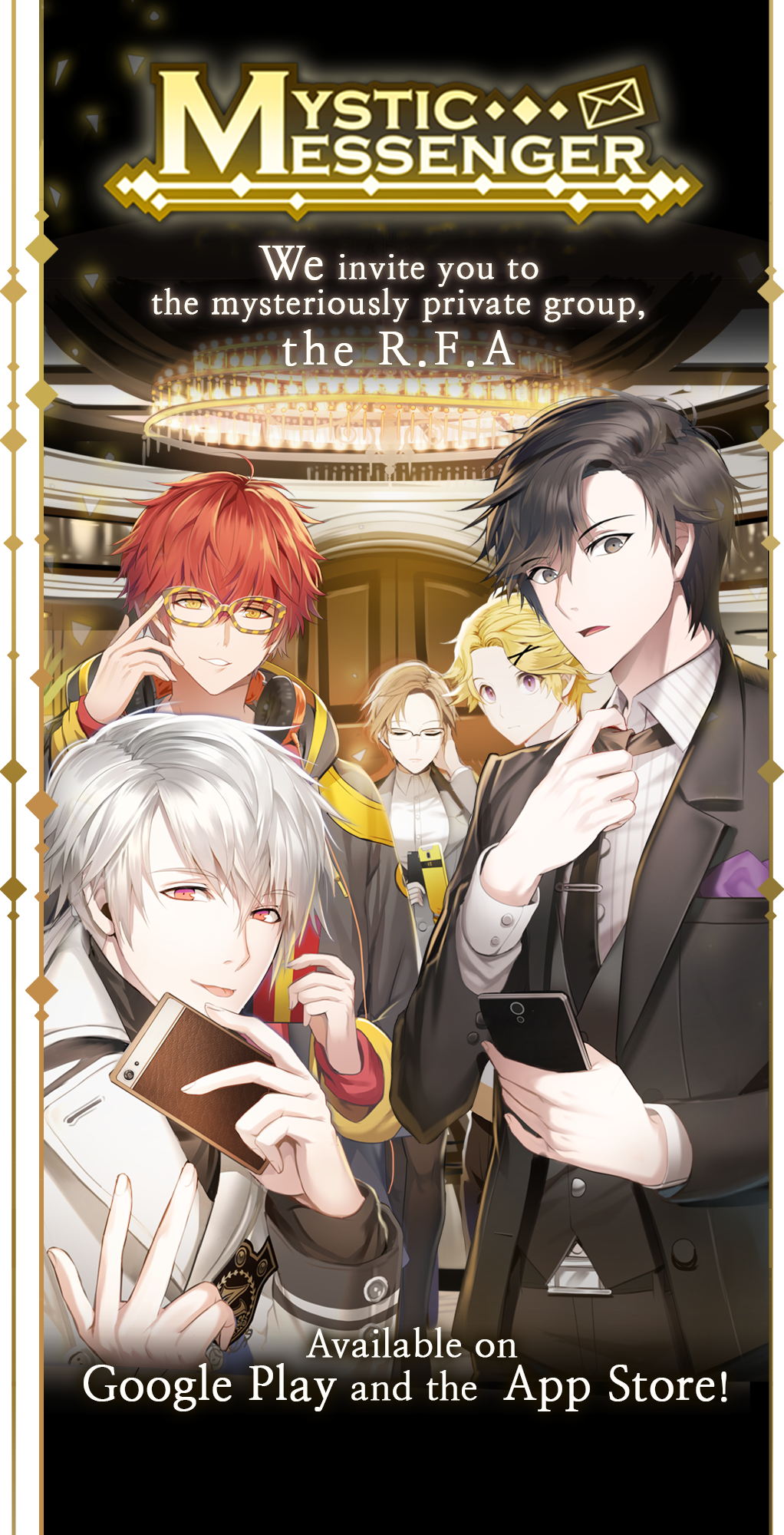 Are you ready for a mystic chat?
You were looking for a game app just to kill time and stumbled upon an app called [Mystic Messenger].
It sounded interesting so you downloaded it. Once you opened it up you found yourself chatting with someone nicknamed "Unknown." "Unknown" persuaded you to go to some studio apartment. As soon as you walked in to the apartment, your app is suddenly connected to a mystic group chat with ATTRACTIVE GUYS!!
After a long chat, they ask you to join their secret party planning association called R.F.A…
※ Click to download↓
Google: Play.google.com
Apple: Itunes.apple.com