Hi Everyone !
Tanks undoubtedly changed battleground forever, so let's see how it all began.
World War I

Tank Mark I
The British Mark I was a tracked vehicle developed by the Brithish Army during World War I and the world's first combat tank, entering service in August 1916, and first used in action on the morning of 15 September 1916. Born of the need to break the domination of trenches and machine guns over the battlefields of the Western front, it was the first vehicle to be named "tank", as an expedient to maintain secrecy and to disguise its true purpose. It was developed to be able to cross trenches, resist small-arms fire, travel over difficult terrain, carry supplies, and be able to capture fortified enemy positions. It is regarded as successful in many respects, but suffered from many problems due to its primitive nature.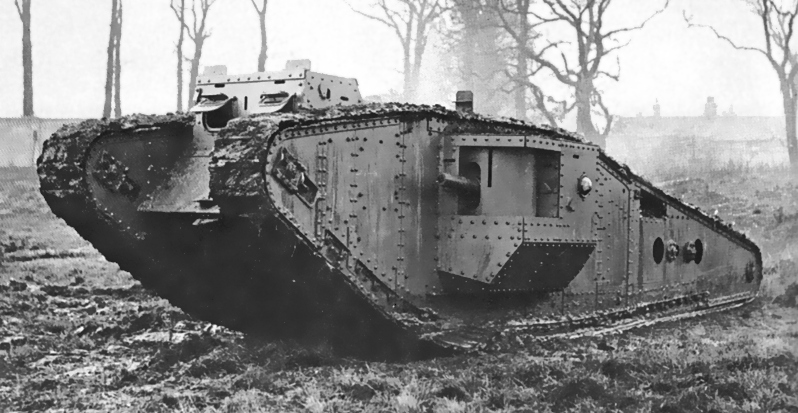 The first tank versus tank action took place on 24 April 1918 at Villers-Bretonneux, France, when three British Mark IVs met three German A7Vs. Though both sides revealed serious flaws, the British prevailed.

World War II
T34
The T-34 was a Soviet medium tank produced from 1940 to 1958. Although its armour and armament were surpassed by later tanks of the era, it has been often credited as the most effective, efficient and influential design of World War II. First produced at the KhPZ factory in Kharkov (Kharkiv, Ukrainian SSR), it was the mainstay of Soviet armoured forces throughout World War II, and widely exported afterwards. It was the most-produced tank of the war, and the second most-produced tank of all time, after its successor, the T-54/55 series (Harrison 2002). In 1996, the T-34 was still in service with at least twenty-seven countries.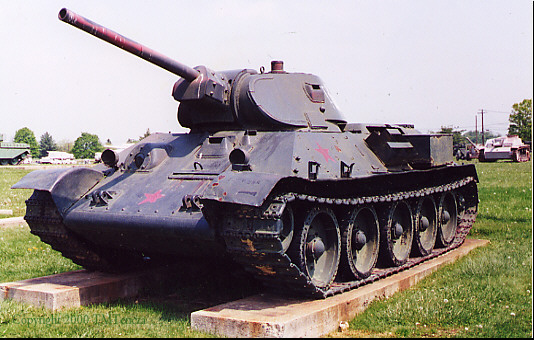 Tiger
The Tiger I was a German heavy tank used in World War II, produced from late 1942 as an answer to the unexpectedly formidable Soviet armour encountered in the initial months of Operation Barbarossa, particularly the T-34 and the KV-1. The Tiger I design gave the Wehrmacht its first tank mounting the 88 mm gun, which had previously demonstrated its effectiveness against both aircraft and tanks. During the course of the war, the Tiger I saw combat on all German battlefronts. They were usually deployed in independent tank battalions, which proved to be quite formidable.

To be continued...